Starfish Blog (EYFS)
Welcome to the our blog! We hope to share all the wonderful things that we are learning about in EYFS.

Our Class Teacher is Mr Brewer and our Teaching Assistant is Miss Dumbrell.
Ms Grieve will be helping us in the afternoons in small groups.
Click here to see our topic bubbles for each term.
October 2018
A dental health nurse visited the class to talk to the children about how to clean their teeth to a high standard. They showed off their knowledge about what foods were good and bad for their teeth. All the children were given a sticker along with a new toothbrush and toothpaste. After the talk they went outside for a photoshoot for the Wiltshire Times where the children dazzled the camera with gorgeous smiles!
The children have been using their 'talk partners' in a variety of activities, including learning the key scientific skill of questioning. They are great at answering questions and although asking questions has been much trickier the children have not given up. They have been looking at the baby photos of themselves, asking questions about babies and thinking about what they can now do that they couldn't do a few years ago.
The children have visited our brand new library which was opened by Eileen Browne. She read some of her stories, including Handa's Surprise and showed them how to draw a chicken.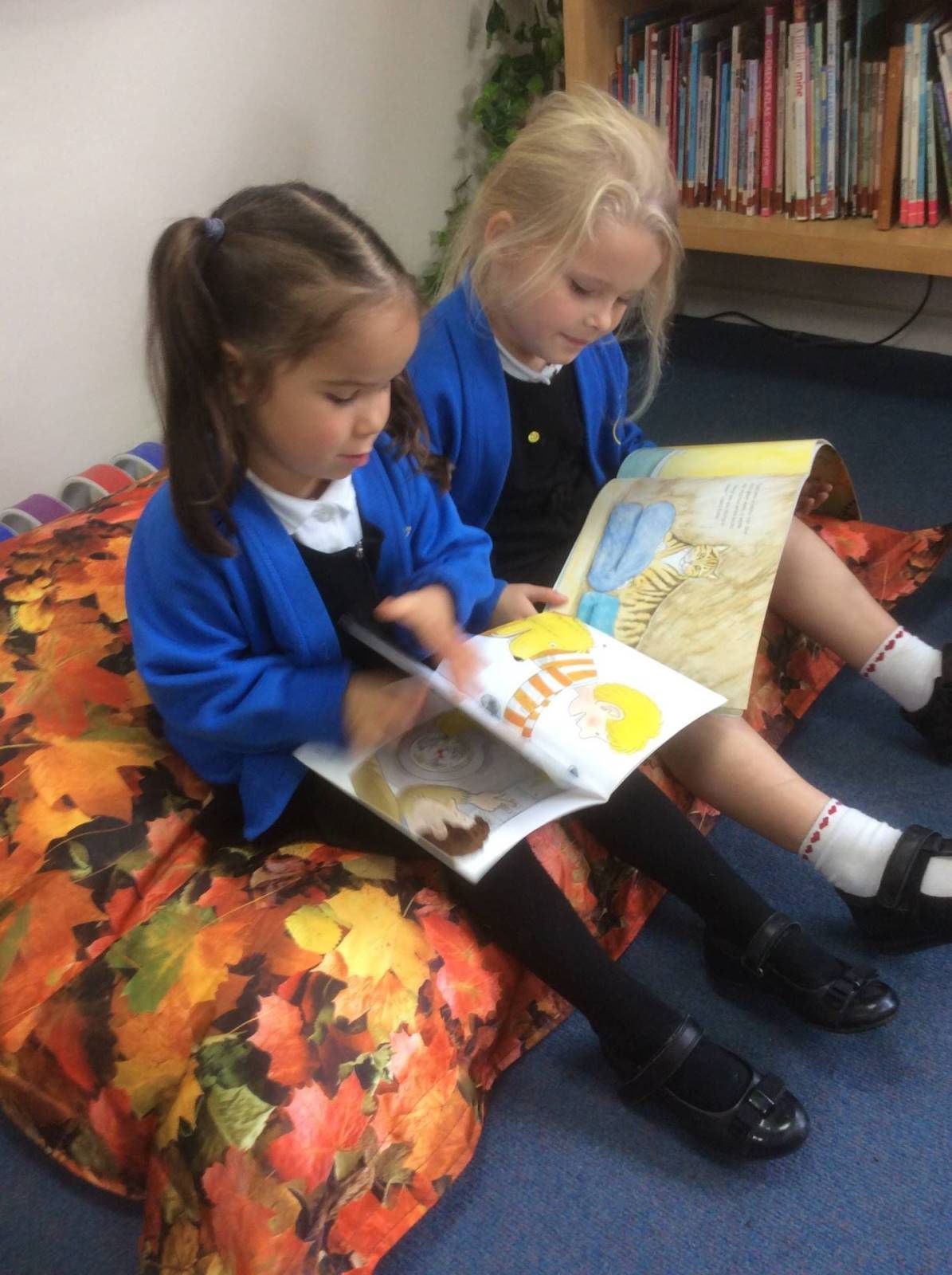 Starfish class have also been learning about our senses and what part of our body is used for each one. They particularly enjoyed using all their senses when exploring different fruits such as mango, passion fruit and pineapple.
September 2018
Welcome to our class blog. The children have settled very quickly to school life. They have already decided class rules for us all to follow.
Victoria Art Gallery visit
The class recently visited the Victoria Art Gallery in Bath. We looked at different pictures and some children got to dress up so they matched the portraits. The children then used different materials for their own portraits which are now on display in school. Before our session in the gallery, the children walked around Parade Gardens and had lunch outside Bath Abbey. They were all very well behaved and a credit to the school.
The children have been looking at the work of Pablo Picasso. They have shown great control in painting irregular shapes with vibrant colours. The next step in our process art will be to introduce powder paints. The children will learn how to mix colours to achieve a fabulous piece of work that will be on show at our parent event at the end of term.