Giraffes Blog (Y2)
Welcome to our blog! We hope to share all the wonderful things we are learning about in Year 2.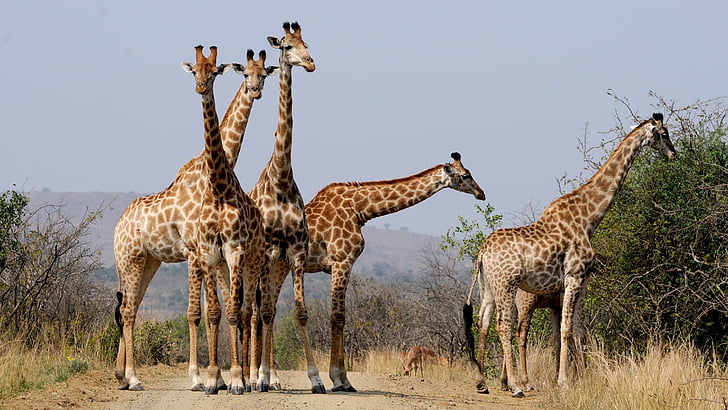 Our Class Teacher is Mrs Russam and our Teaching Assistant is Miss Jelliffe.
Here is our exciting CURRICULUM MAP FOR 2019-20.Term 3 2020
Working at Home
What a Strange Week!
Hello Giraffe Class!
It has been a very strange week being in school without you. The classroom has been very quiet. I hope you have had a productive week and have managed to do some of your home learning. I'm sure you are all doing a fantastic job. Are your rainbows up? Lois has made one for our living room window and Luke has put his up in his bedroom.
I am keeping track of who is on Reading Eggs and Math Seeds. Tomorrow you will be receiving your first assignment (it is the first time I have set these so fingers crossed it works!).
This afternoon I was cheered up by getting a lovely email from one of you with a gorgeous picture. Please do email as I'd love to hear what you have been up to.
Keep smiling and I am thinking of all of you.
Mrs Russam x
Term 4
Tick Tock!
In Maths this week we are looking at telling the time on an analogue clock. When you are at home practise reading the time for o'clock, half past, quarter past and quarter to. You could then go on to find an hour earlier or later than a specific time.
Wonderful Westbury
We had the most fantastic time on Friday exploring our local area. We recreated the great battle and looked at how hard it would have been for the Vikings to defeat King Alfred. The children also looked at the local area and tried to spot their houses! When we returned to school they were inspired to create their own landscapes ready for Mod Roc this week. Apologies for the lack of photographs but we were having fun!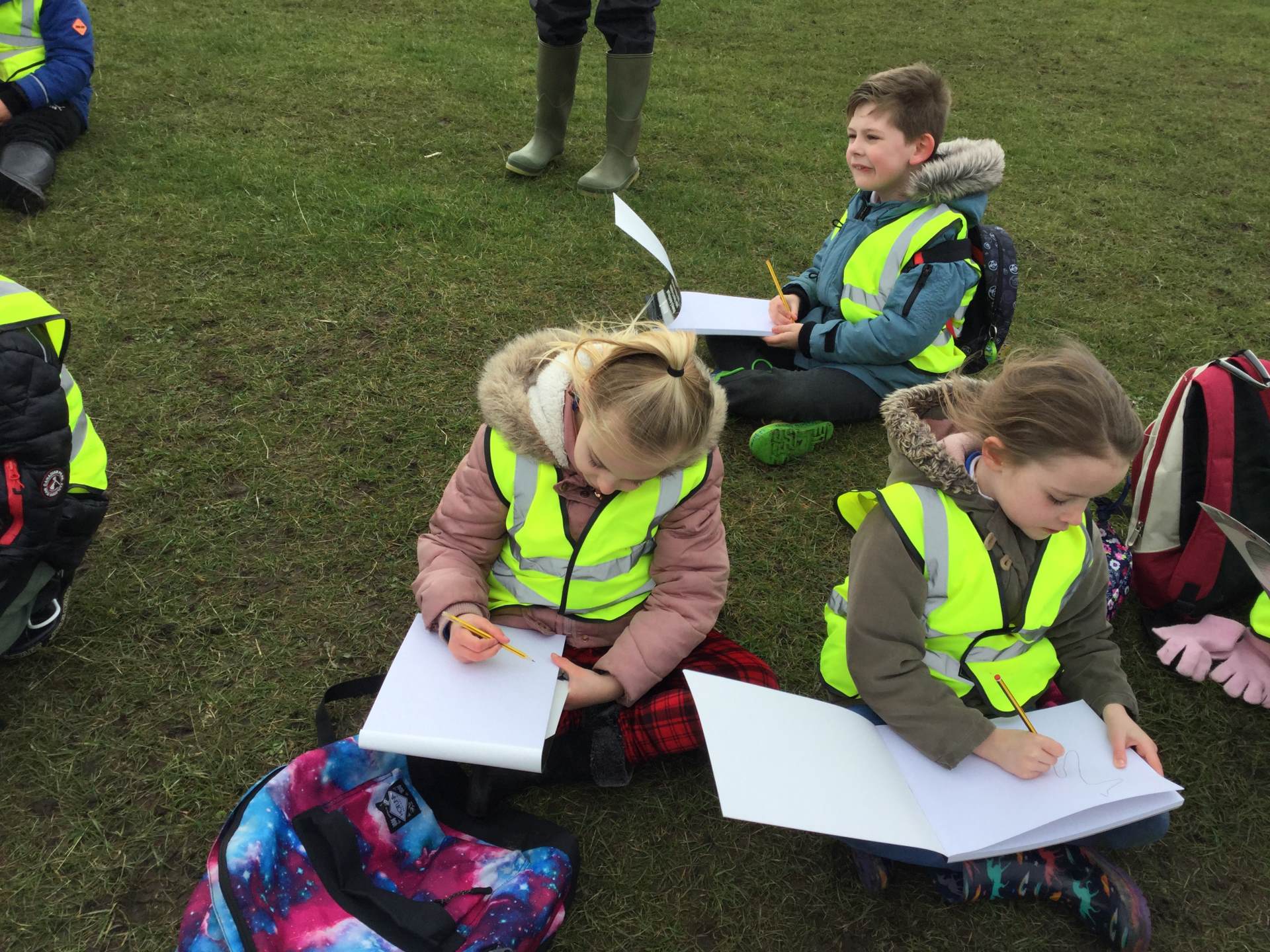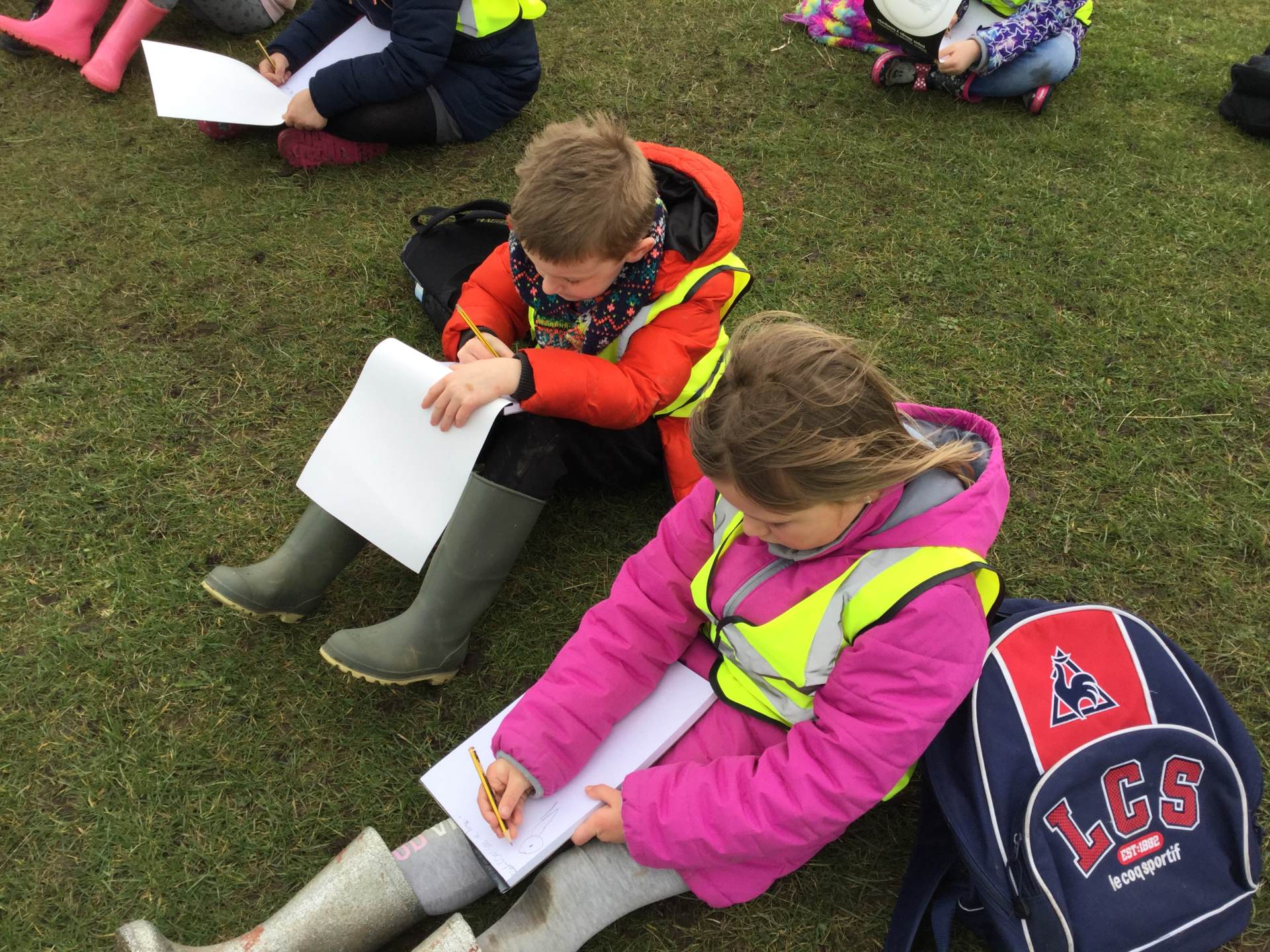 Mod Roc
As part of our art project this term we are investigating sculpture. We have been using Mod Roc to cover paper to make different size sculptures. These will eventually become part of our White Horse landscapes. We had to dip strange bandages into water and smooth these over waterproof models.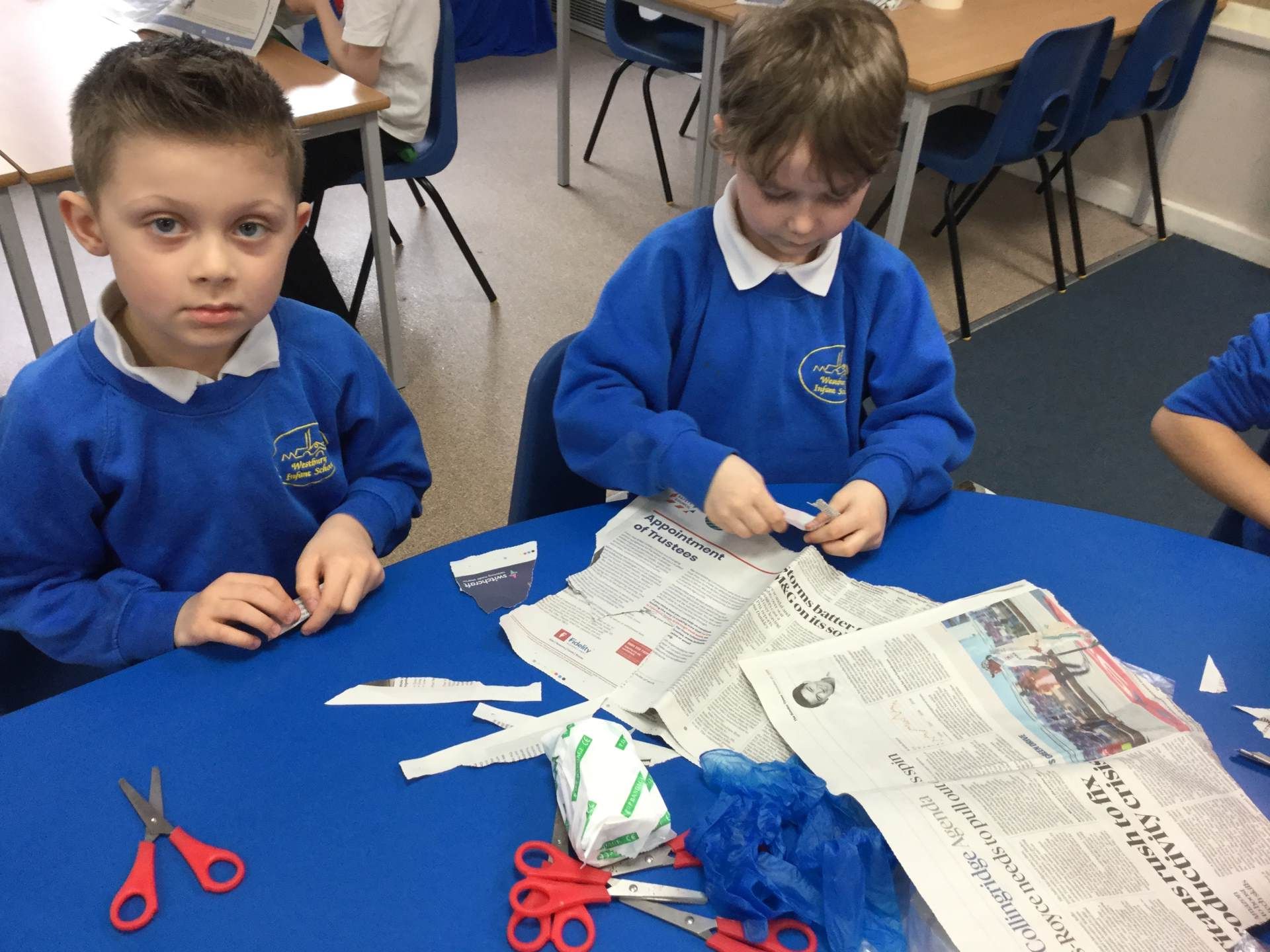 Year 2 Update!
We have a busy few week coming up, here is a quick update! If you have any other questions please do ask!
Thursday 12th March
Sports Relief – come dressed in sports/comfortable clothes and bring a donation.
Friday 13th March
School Trip
We will be leaving for a morning of walking and battles on the White Horse at around 9.15. We will return to school for a picnic lunch. Children need to wear school sweatshirts, comfortable trousers with appropriate footwear (welly boots are preferable)with a warm coat. It is anticipated we will be getting muddy due to the recent weather. Please provide some spare trousers and socks in a named bag to change into upon our return. Children will need a small backpack to take a drink and their mid-morning snack.
NO BOOK BAGS WILL BE NEEDED
Friday 20th March
Mothering Sunday Assembly
Year 2 will be hosting their Mothering Sunday Assembly on Friday 20th March at 2.30pm in the school hall. It will be lovely to see you.
King Alfred's Visit!
This morning we had the most wonderful visit from the real King Alfred! He told us about how important he was to the local area and we had a go at the battle!!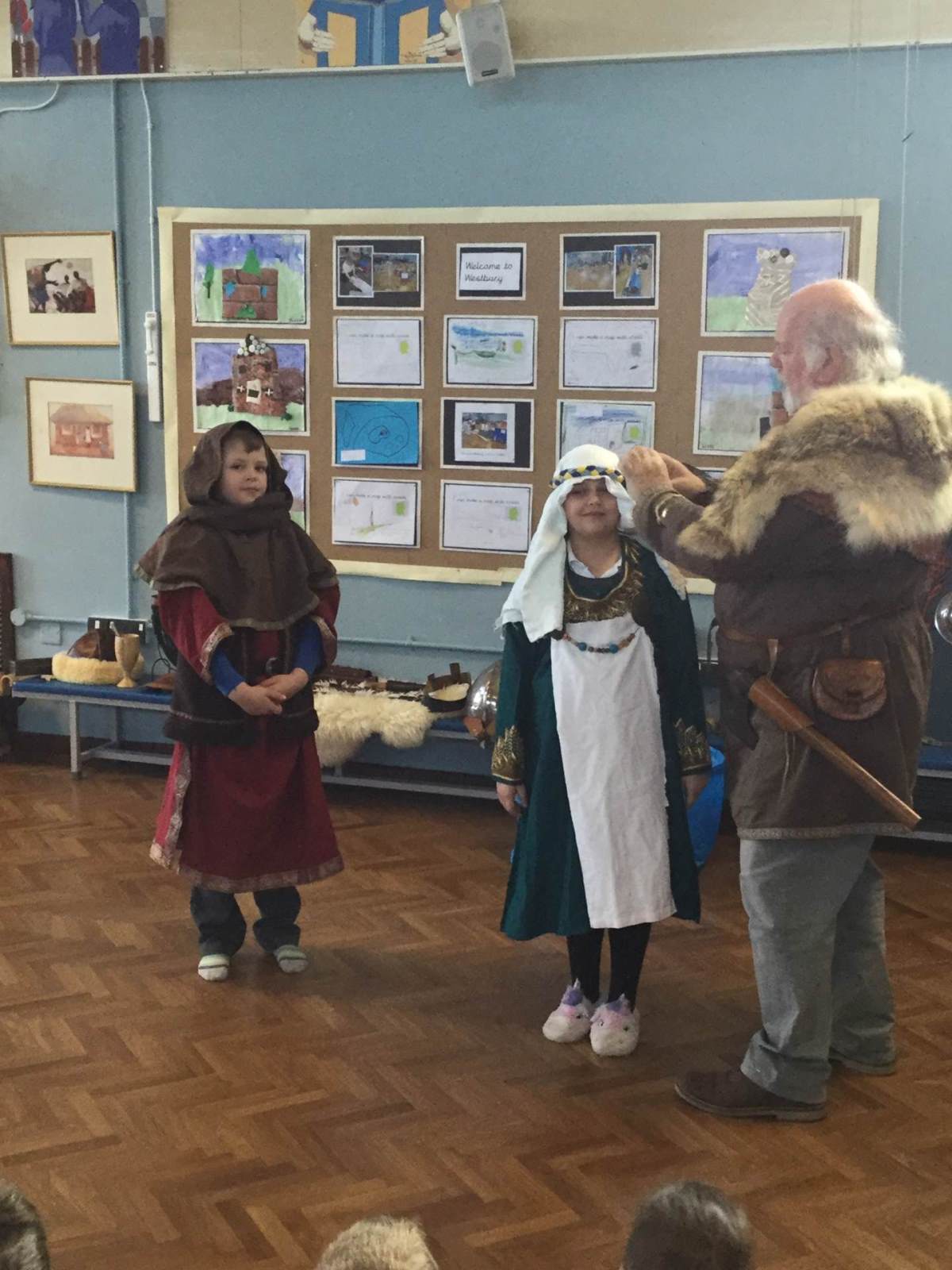 Pancake Day!
This afternoon there have been some lovely smells drifting around school. Miss Jelliffe has been making and flipping pancakes. That was after the drama of setting off the fire alarm!
The pancakes were delicious especially with the lemon and sugar!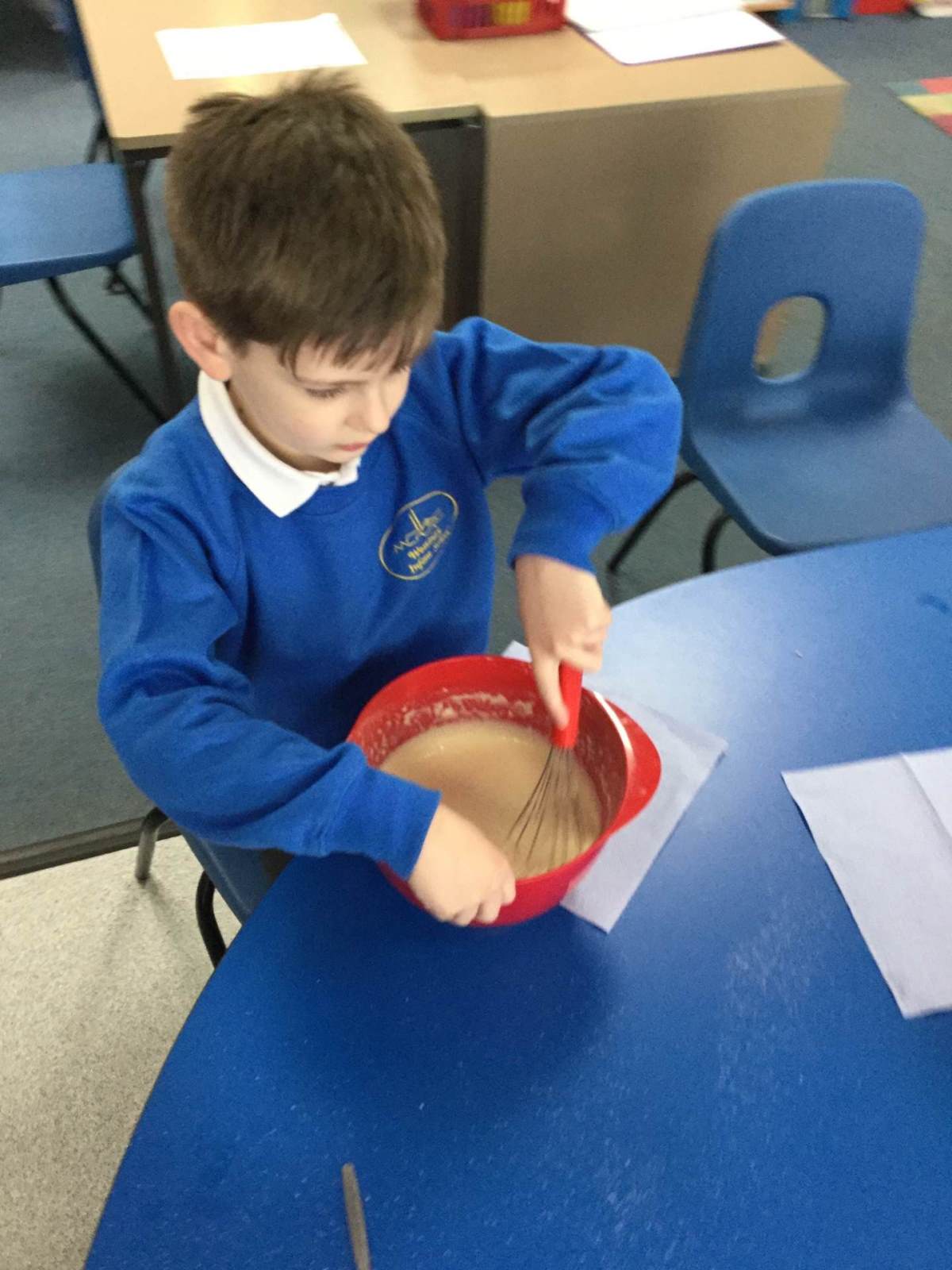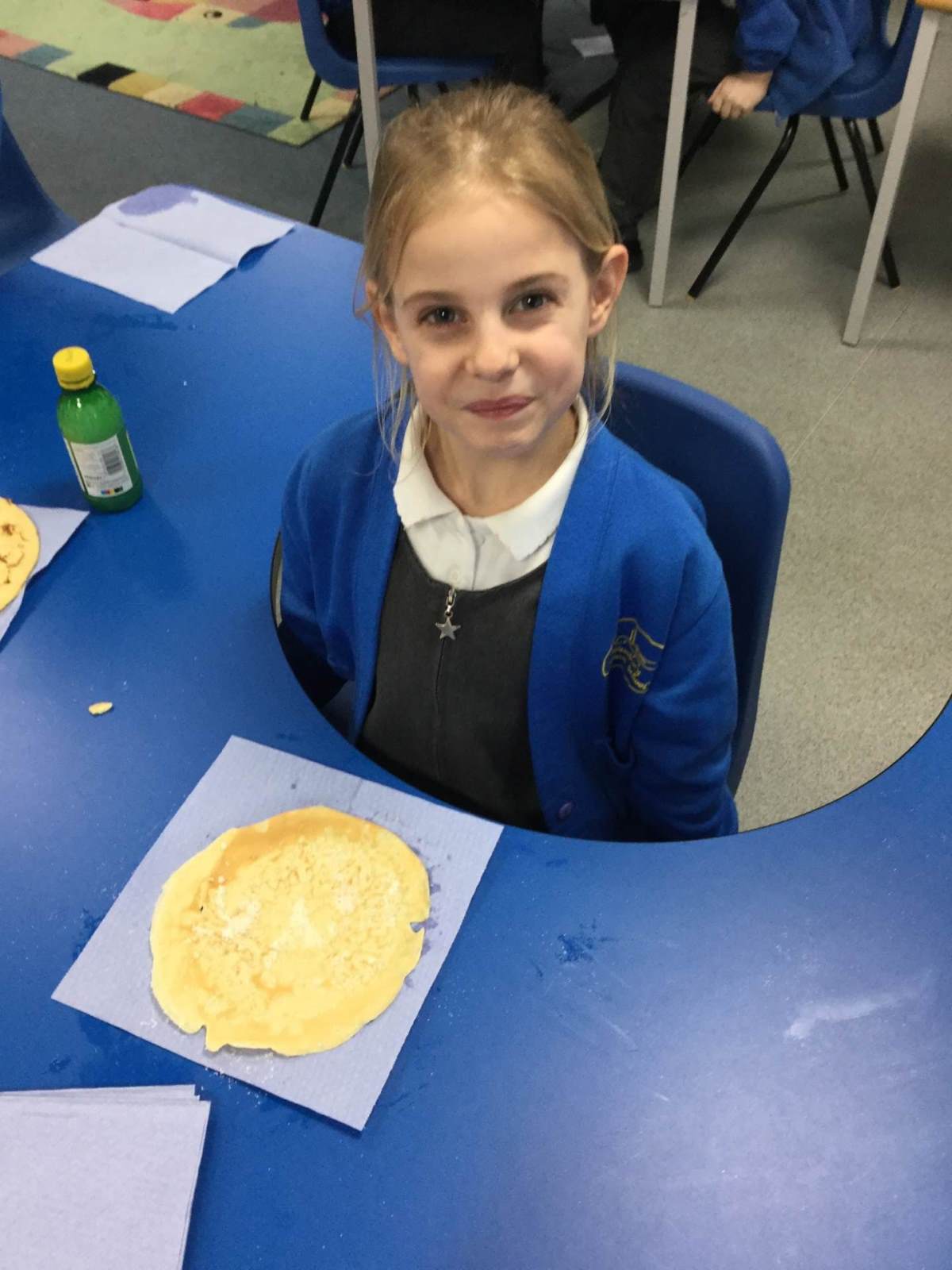 Term 3
Around the World - China
All of the children's work has been on display this afternoon in the hall. It has showcased a fantastic terms work. Thank you to all of the parents that came in to look at the exhibition.
Following Instructions
As part of our instruction work we had to read and follow instructions to make a Chinese lantern. We will then be writing our own instructions using bossy words and adverbs.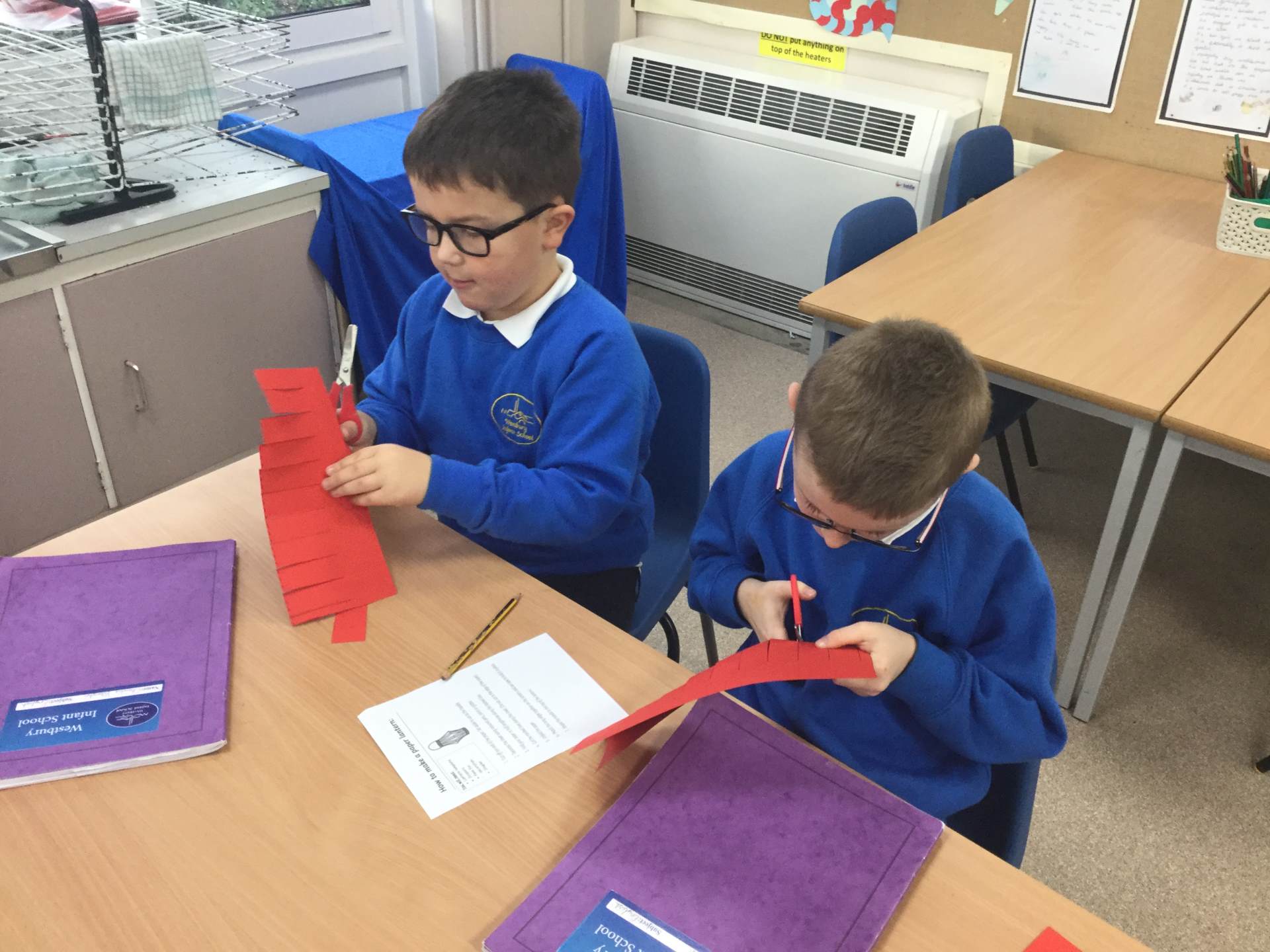 3D shapes
In maths this week we have started to look at 3D shapes. We started by using cocktail sticks to make them. We then used the 2D shapes to build them.
Funky Panda
This afternoon we began to sew our panda hand puppets. We had to look at how to thread the needs and keep the stitches close together. It wasn't as easy as it looked!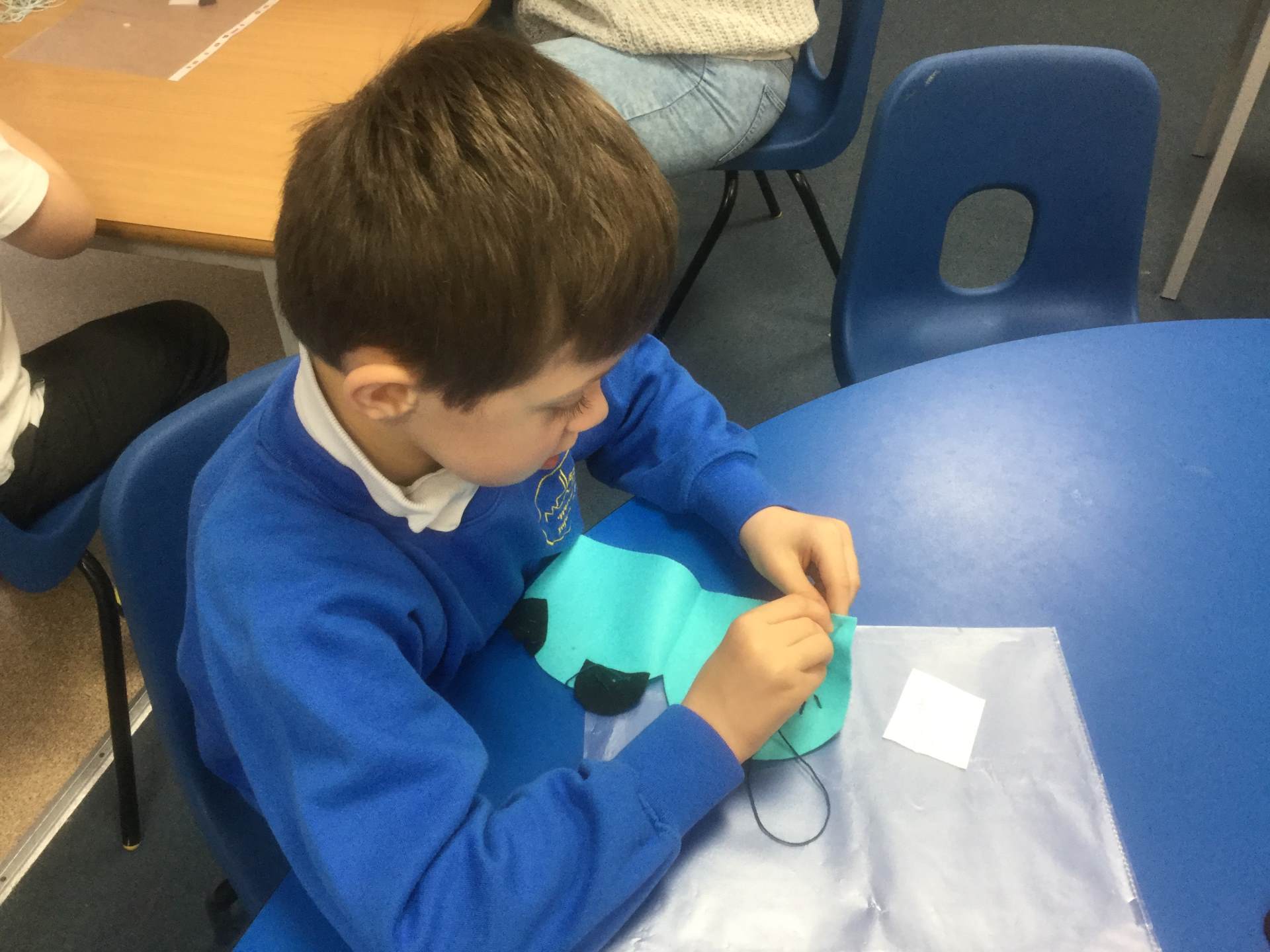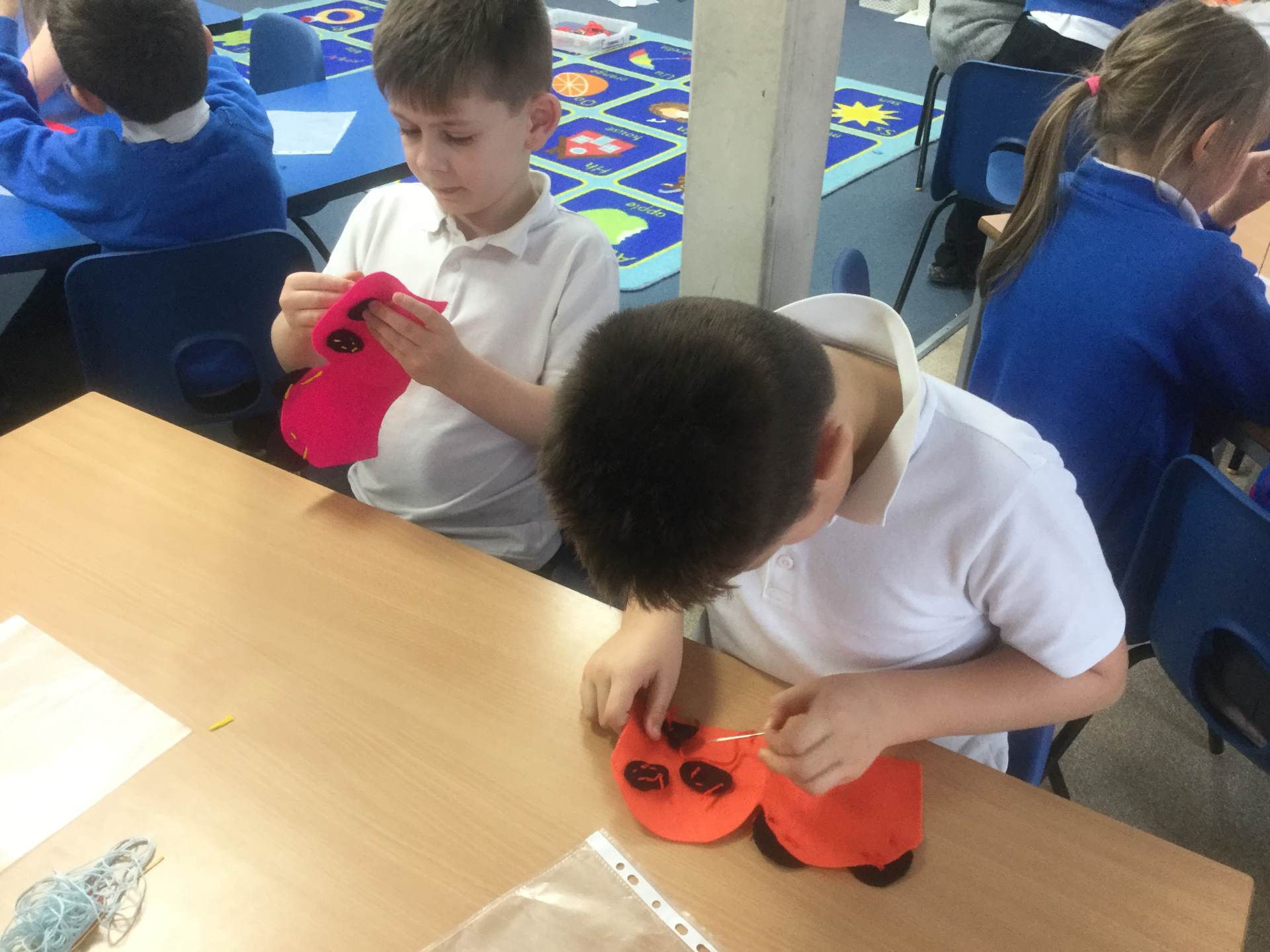 Weekly Spellings
Next week we are looking at changing verbs into the past tense.
Group 1
Group 2
Group 3

cry - cries

fly - flies

tidy - tidies

carry - carries

cry - cries

tidy - tidies

hurry - hurries

carry - carries

reply - replies

cry - cries

hurry – hurried

reply – replied

carry – carried

worry – worried

apply – applied

deny – denied
Chinese New Year
In English this week we have been looking at the Chinese New Year story. We made puppets to help us retell the story of the rat and the ox.
Food Tasting
As part of the learning in RE the children looked at the seder plate and the significance of the different foods. Today they had a go at tasting each part. There were some very interesting reactions!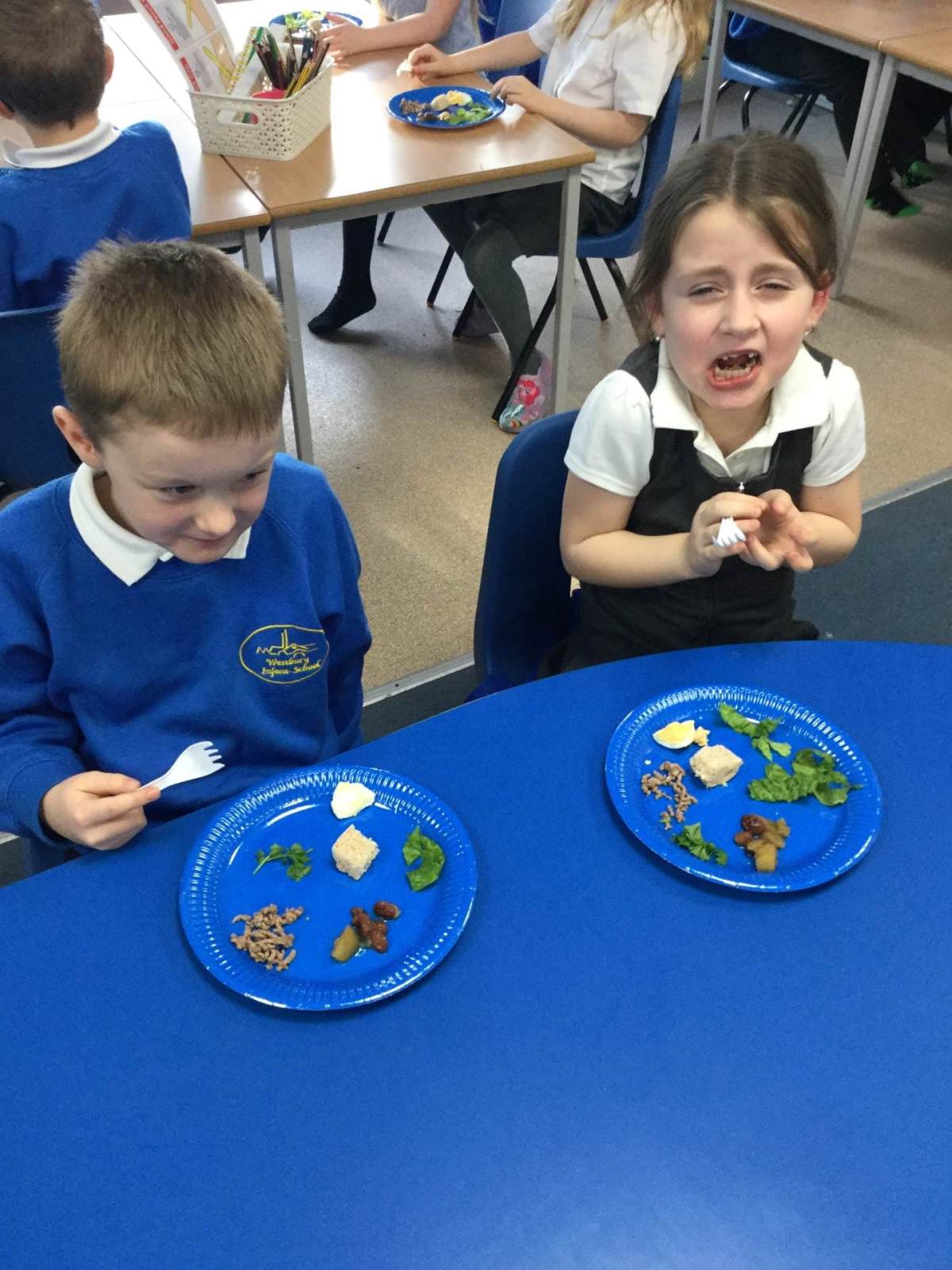 Learning Outside the Classroom
This week in maths we have begun to look at 2D shapes. We began by using concrete apparatus to help us make the shapes and recognise their properties. We then went outside hunting!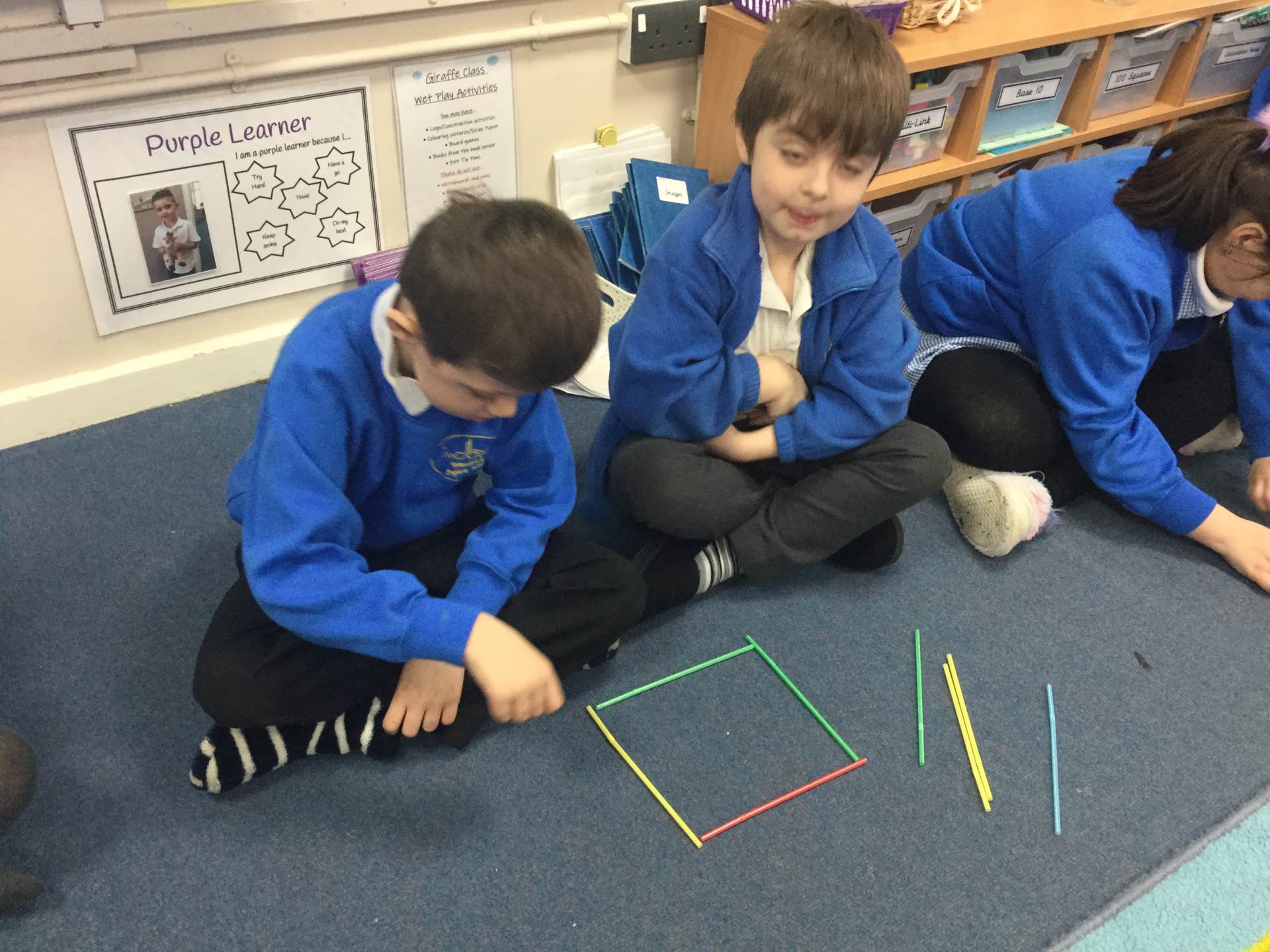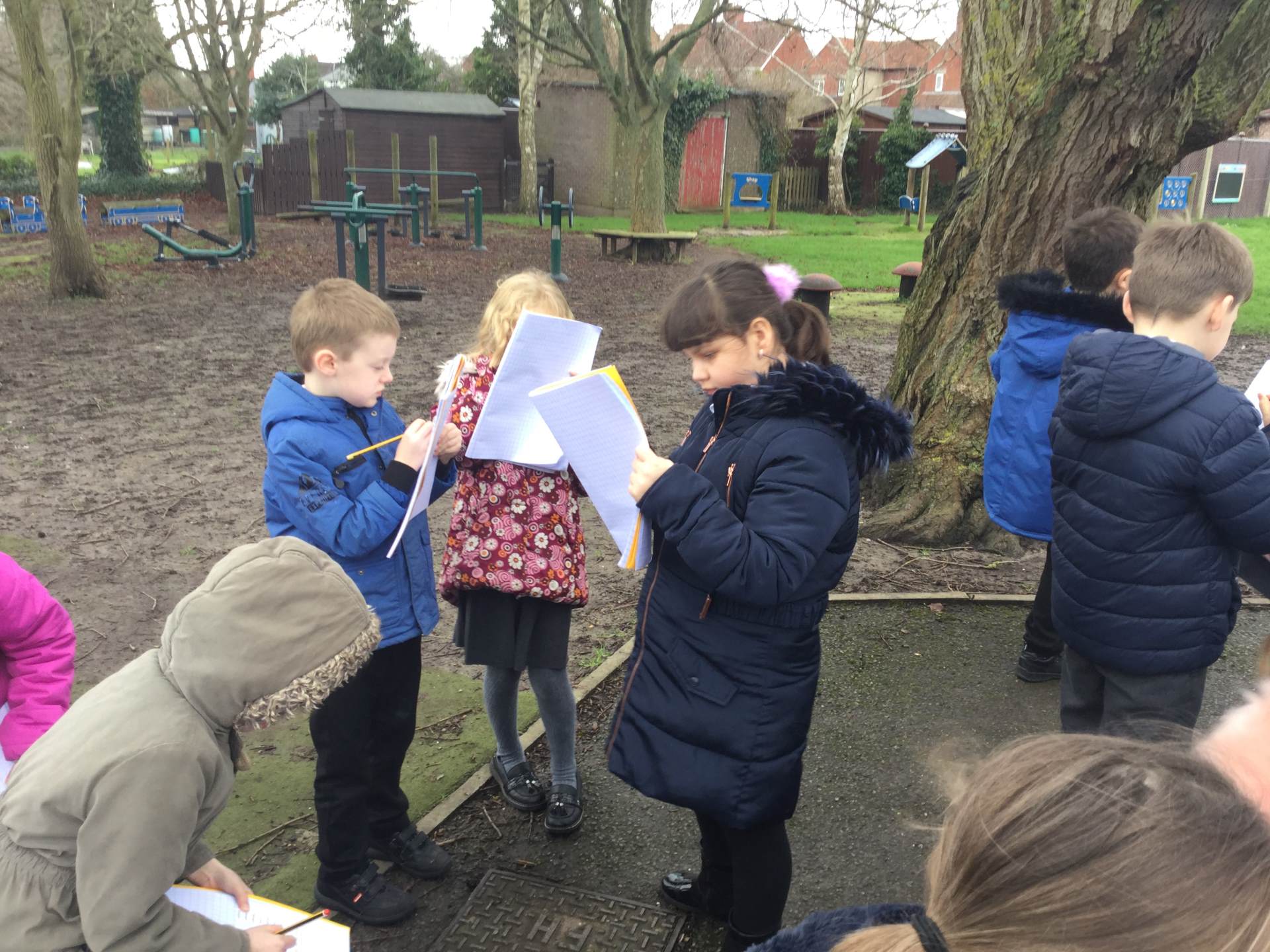 Weekly Spellings
This week we are looking at the plurals of nouns. Children will be tested on both words!
Group 1
Group 2
Group 3

lolly - lollies

baby - babies

jelly - jellies

lorry - lorries

story - stories

lolly - lollies

baby - babies

jelly - jellies

puppy - puppies

story - stories

baby - babies

puppy - puppies

fairy - fairies

family - families

story - stories
Wishbones
This week we have been finishing off our mini topic using the book 'Wishbones'. The children have created their own folktale, created character descriptions and written their names in Chinese.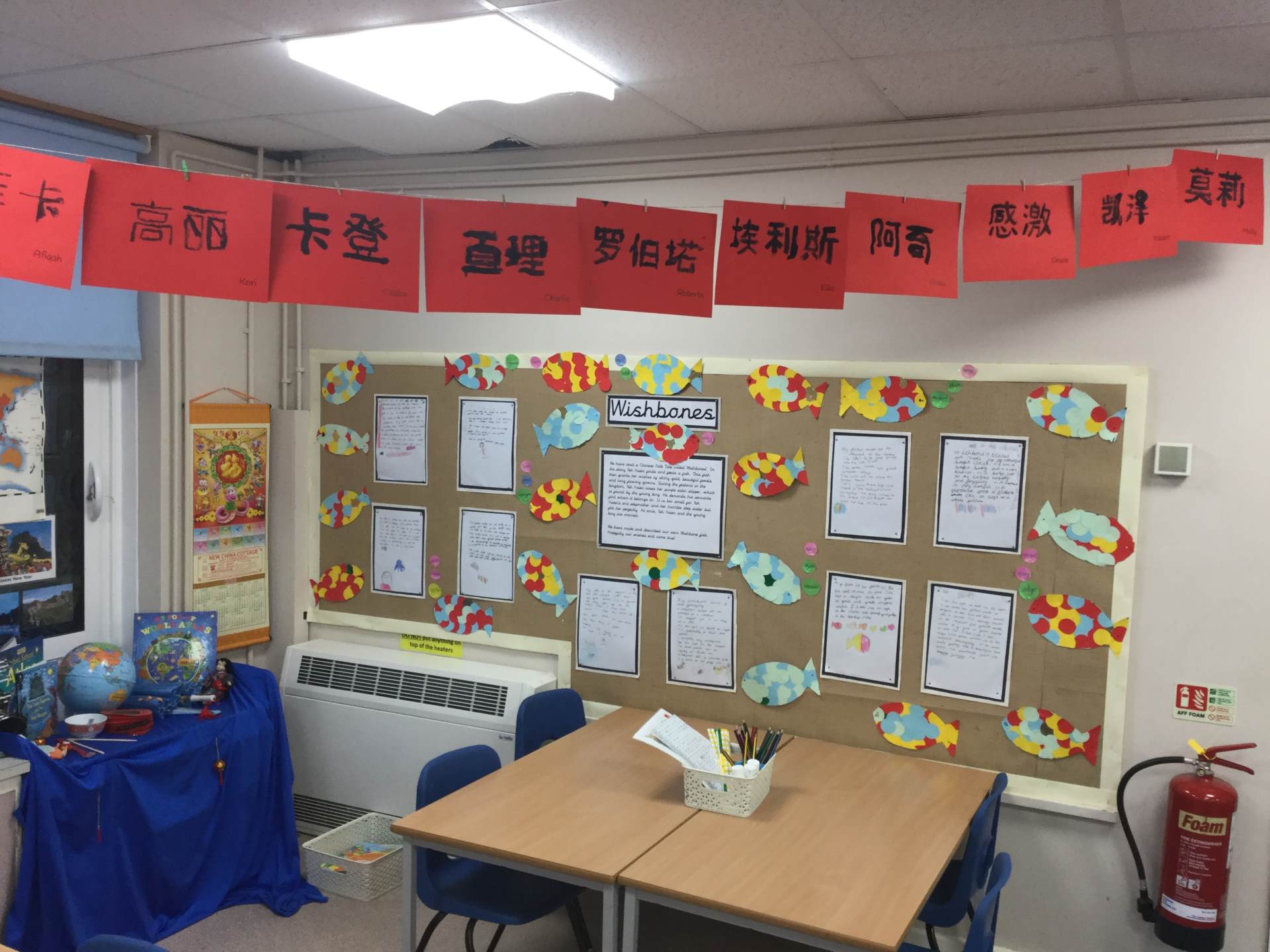 Chinese Dancing
We were really lucky this morning to welcome D into school. She was a specialist dance teacher and she taught us a Chinese dragon dance.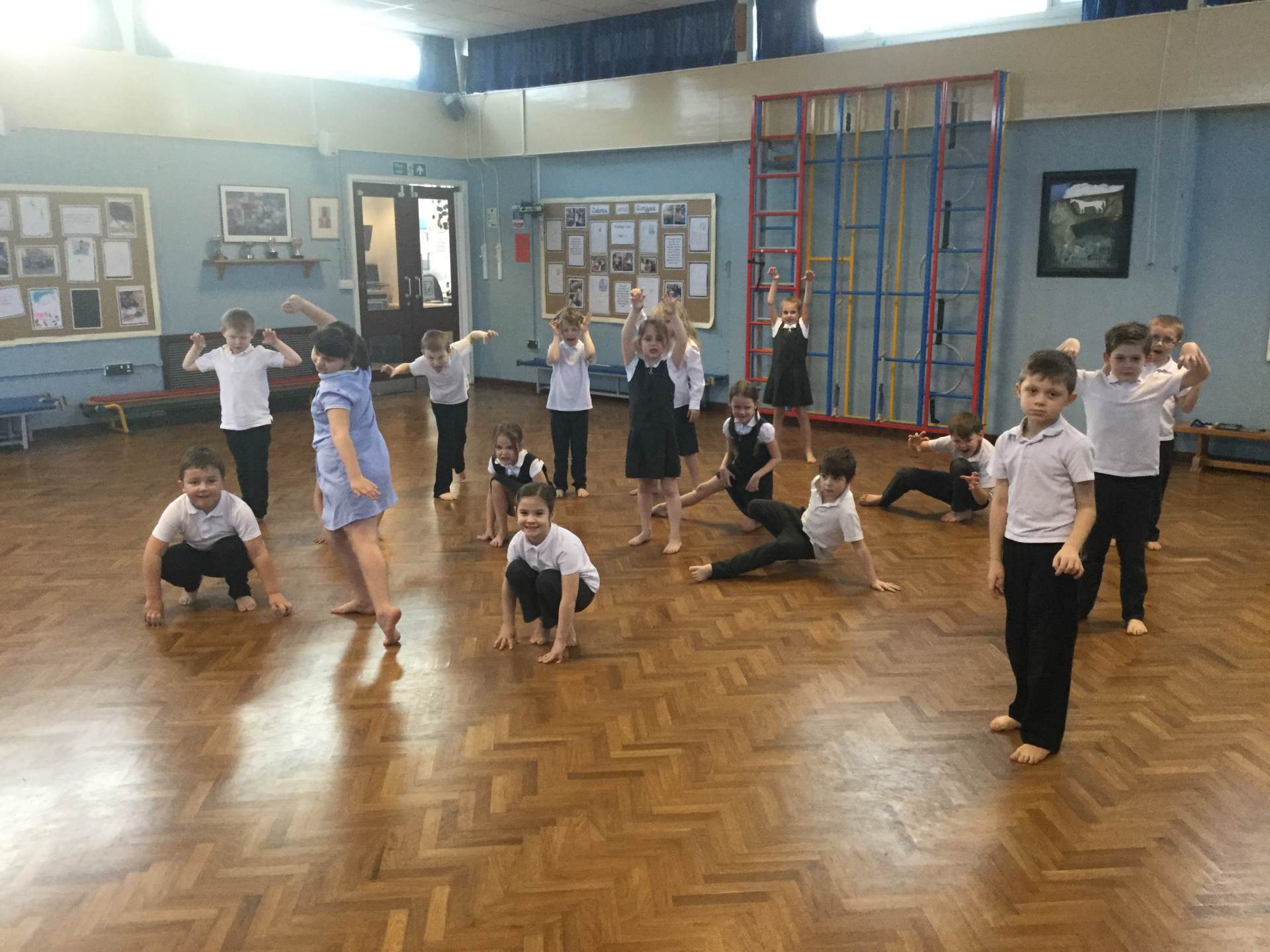 Weekly Spellings
We are looking at the /igh/ sound at the end of words spelt using a /y/.
Group 1
Group 2
Group 3

by

dry

cry

fly

why

my

why

my

by

apply

cry

spy

apply

identify

why

supply

multiply

magnify
Doubles and Halves
In Maths this week have been using our multiplication and division skills to find doubles and halves of numbers. To help us we used a mirror!


Wishbones
This week we have been creating our own 'Wishbone' fish from the Chinese folk tale we have been reading. We then had a go at writing about our fish using amazing adjectives.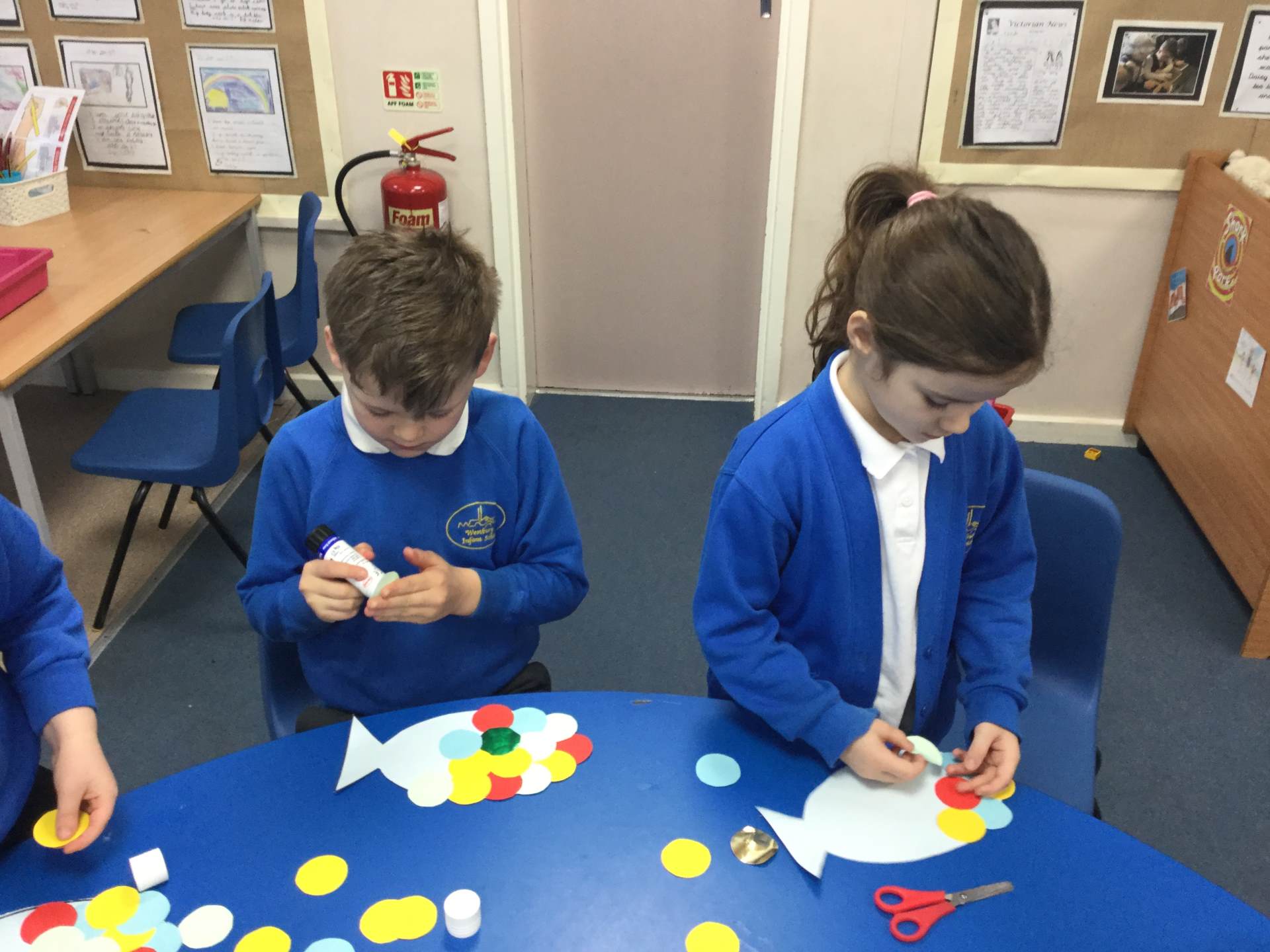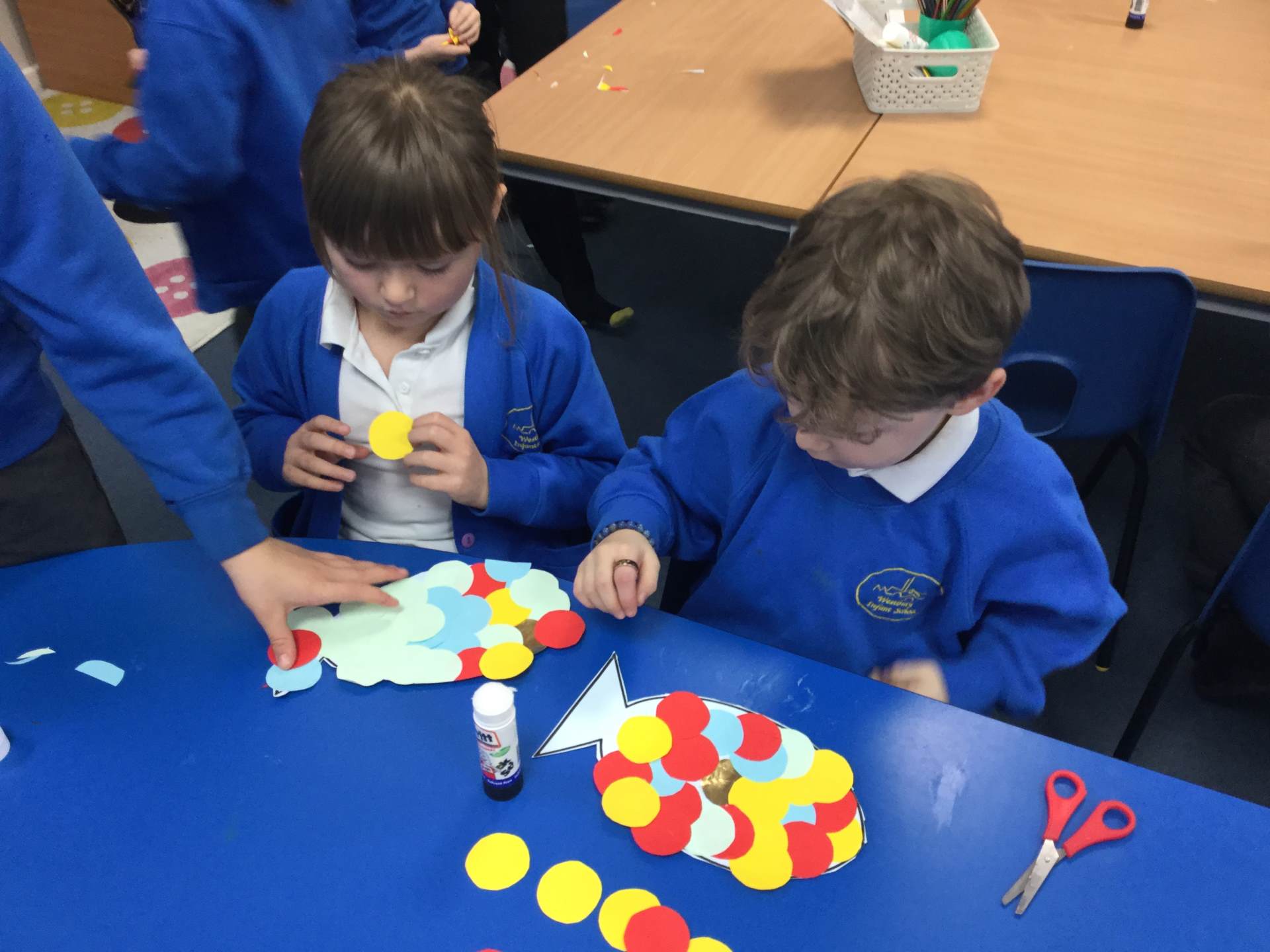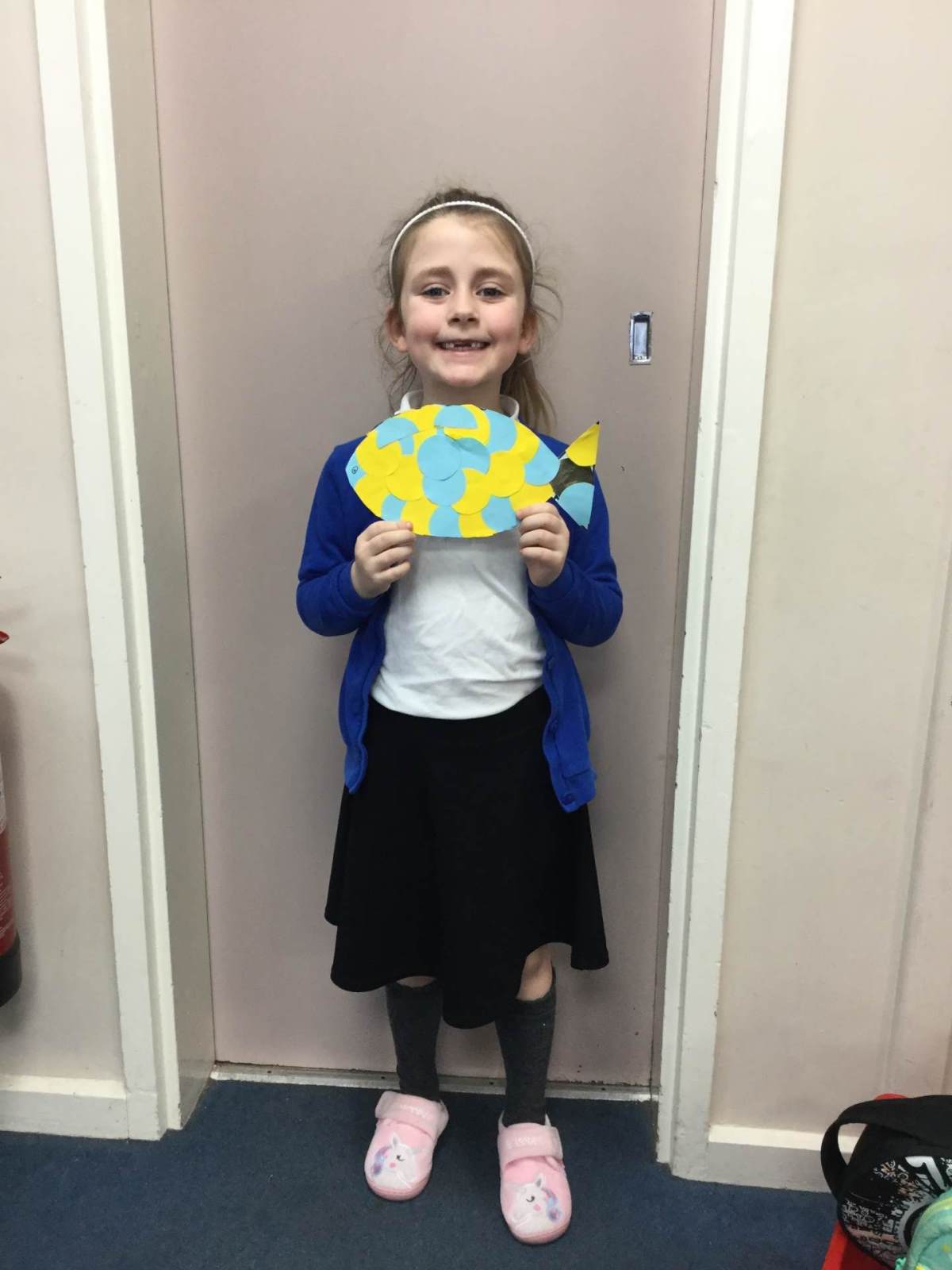 Weekly Spellings and Homework
Spelling and homework returns this week. The children have really embraced becoming geographers and have been looking at our local area, the 5 oceans of the world and significant landmarks of the seven continents. Please find below the spellings for this week.
Group 1
Group 2
Group 3

action

station

lotion

fiction

motion

section

action

station

fiction

section

position

addition

station

fiction

section

position

direction

operation
Can you help?
Part of our learning this term we are going to be making some simple panda faces. Are you free to help out on either Monday 3rd or Tuesday 4th February (or both!) to assist with threading needles from 1.15 till 3.00?
Term 2 2019
Christingles and Music Making
This afternoon the children had the experience of making a Christingle then enjoyed making Christmas music.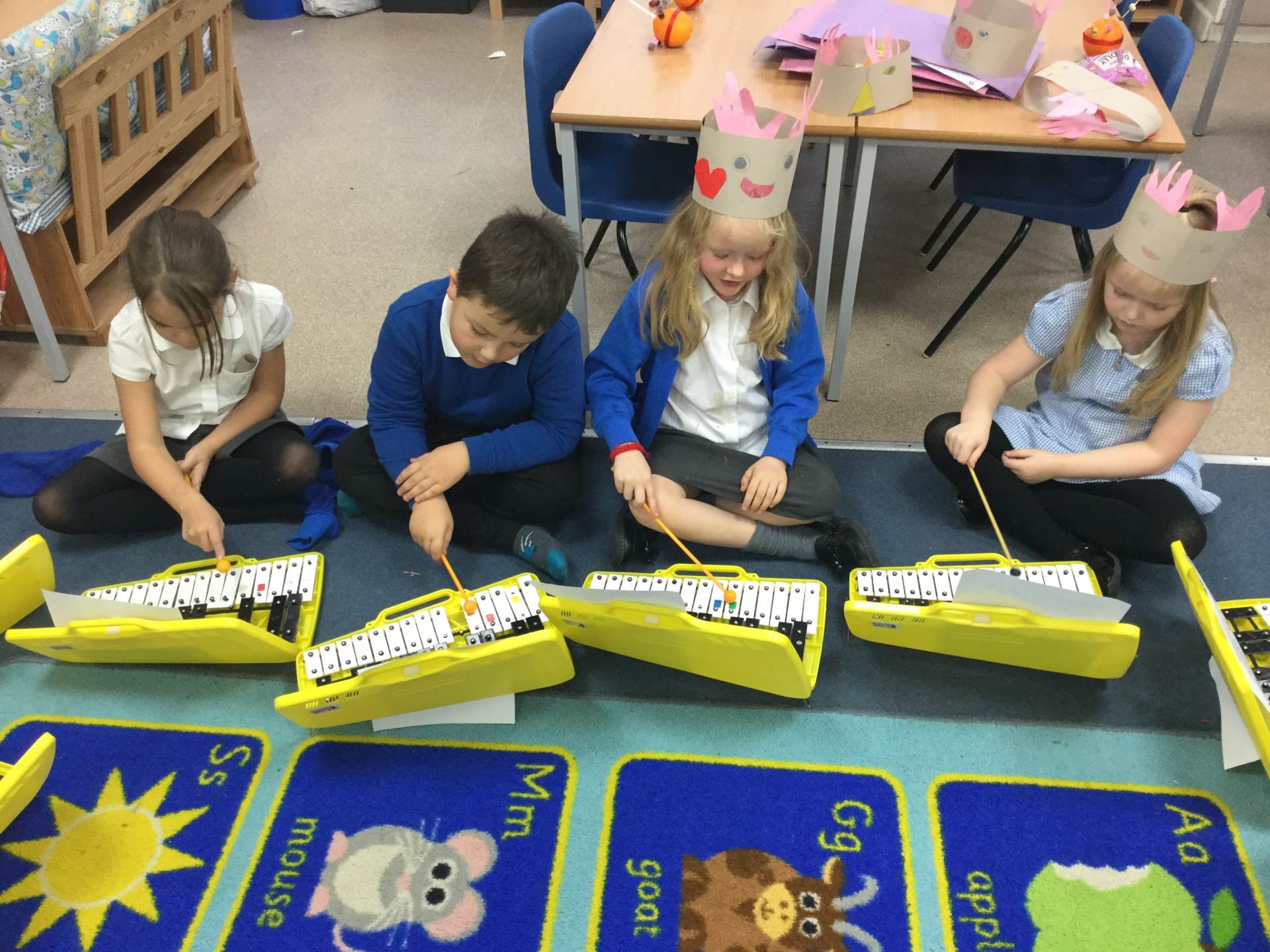 Gingerbread making
Along with practising for the Christmas production, the children have been busy preparing crafts to sell at the market. To fit with the Victorian theme, we looked at their traditions and have made gingerbread men and ladies. These will be on sale after our performance on Friday.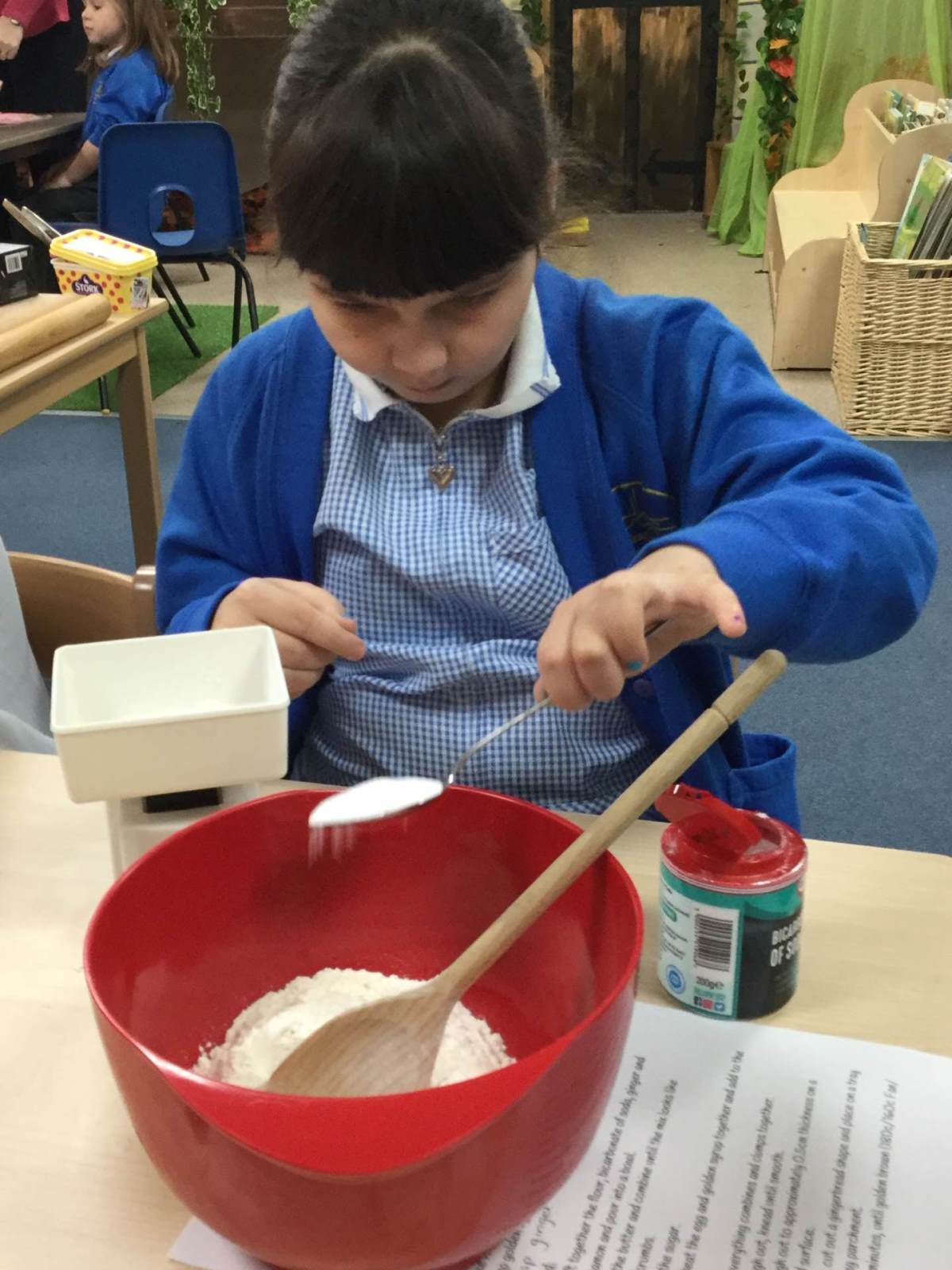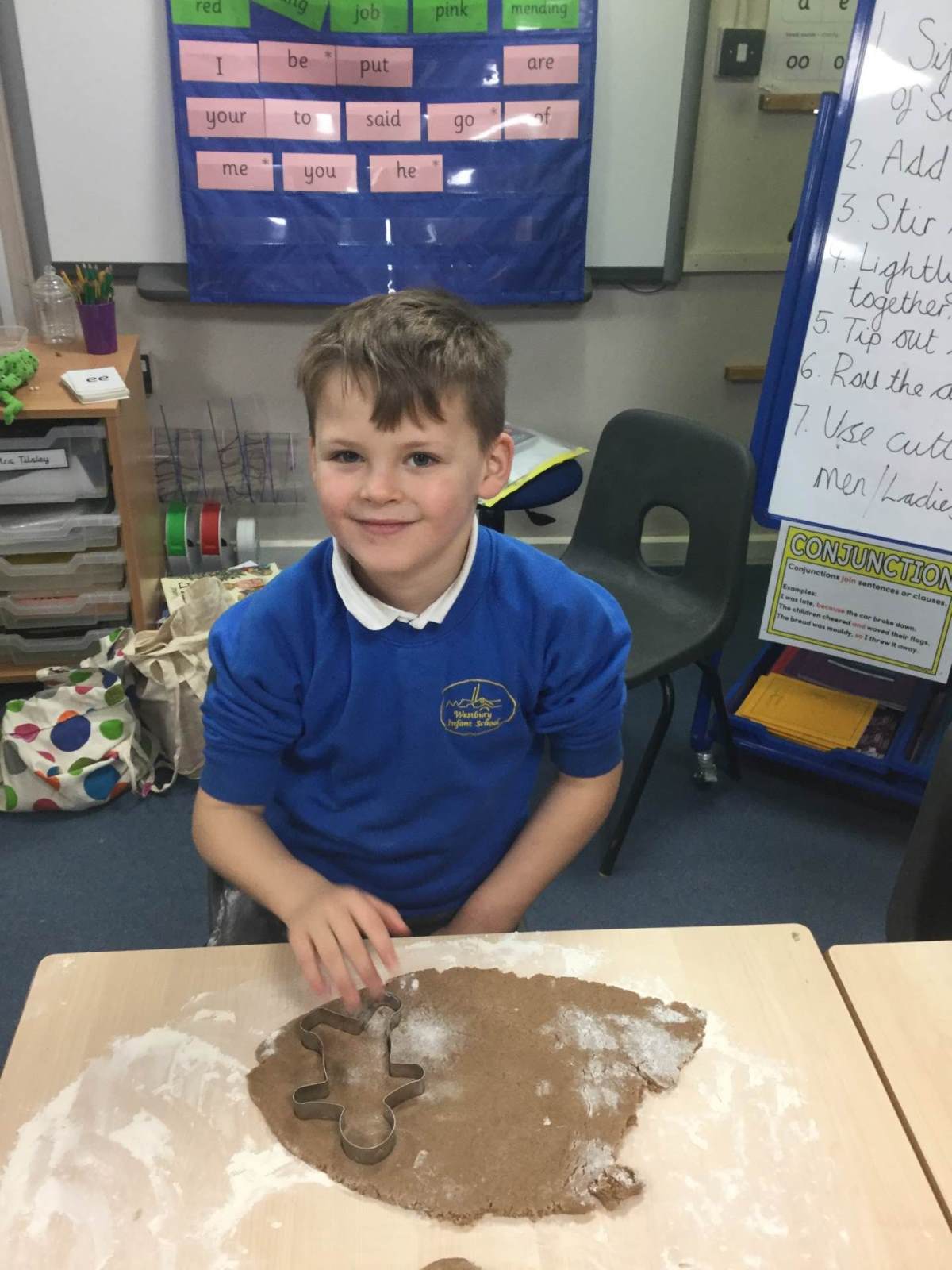 Weekly Spellings
This is the last week of spellings and they will be tested on Thursday. It has been brilliant to see the effort the children have been putting in practising their spellings and this is shown through their writing. Even if they don't get them all correct we still do acknowledge how hard they have worked in preparing for the test.
Group 1
Group 2 and 3

pencil

evil

fossil

oil

soil

rail

tail

mail

evil

detail

trail

fossil

boil

coil

pencil

snail
Gingerbread Men
This week we have been looking at Victorian Christmas traditions. They decorated their trees with gingerbread men. We have used playdough to practise rolling and shaping the dough.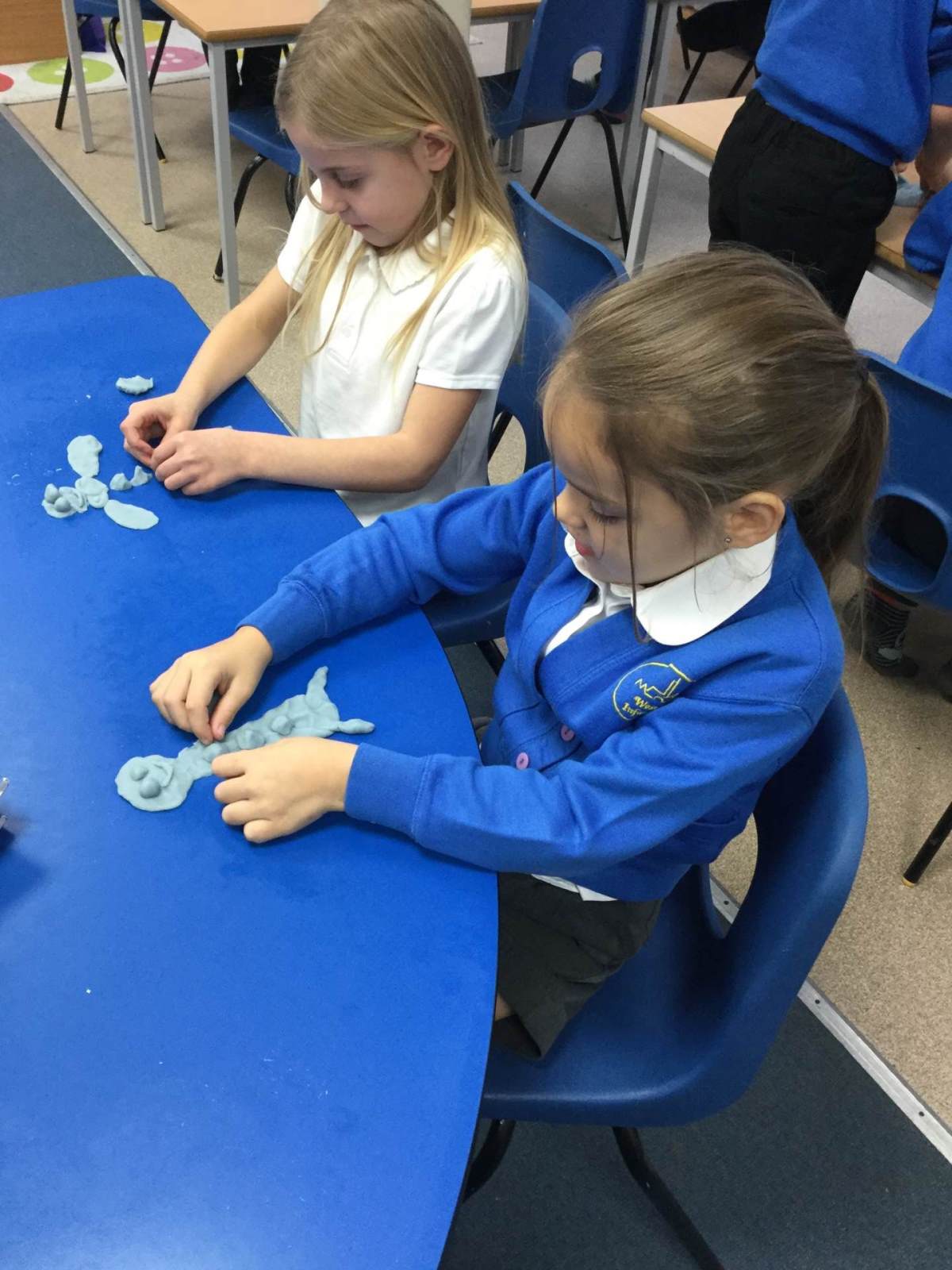 Christmas Performance
All the children came home with a slip last week about their part in the Christmas performance. Please could all costumes be in school by FRIDAY 6th DECEMBER.
If you are having problems sourcing a costume please do pop in and we will be more than willing to give you a hand.
Weekly Spellings and Homework
Due to the teacher training days next week the children will be coming home with two sets of spellings and two knowledge organisers this week. Both sets of spellings will be tested on FRIDAY 6th DECEMBER. Homework books do not need to be returned to school until after the training days.
Spellings - Week 1
Group 1
Group 2
Group 3

camel

level

towel

travel

tunnel

tunnel

barrel

squirrel

towel

travel

jewel

jewel

squirrel

kennel

tunnel

travel

flannel
Spellings - Week 2
Group 1
Group 2
Group 3

deal

real

royal

final

total

goal

final

total

special

animal

real

signal

material

hospital

special

animal

unusual

steal

Daisy Saves the Day!
This week we are looking at writing newspaper reports about Daisy saving everyone from the fire! We spent the morning looking at the structure of a newspaper and what it needs to include.
Sevington School
We have had the most fantastic day living the life of a Victorian School child. From start to finish it has been a fantastic experience. The children really embraced the role-play and threw themselves into everything they were asked to do. Girls spent the morning making lavender bags whilst the boys made candles. All the children had a go at using proper ink pens and Benjamin was caught out this afternoon by Miss Squire stealing money and was punished. After lunch the children played on different sides of the lawn before saying prayers and shaking hands before leaving. There are just a snippet of the photos taken.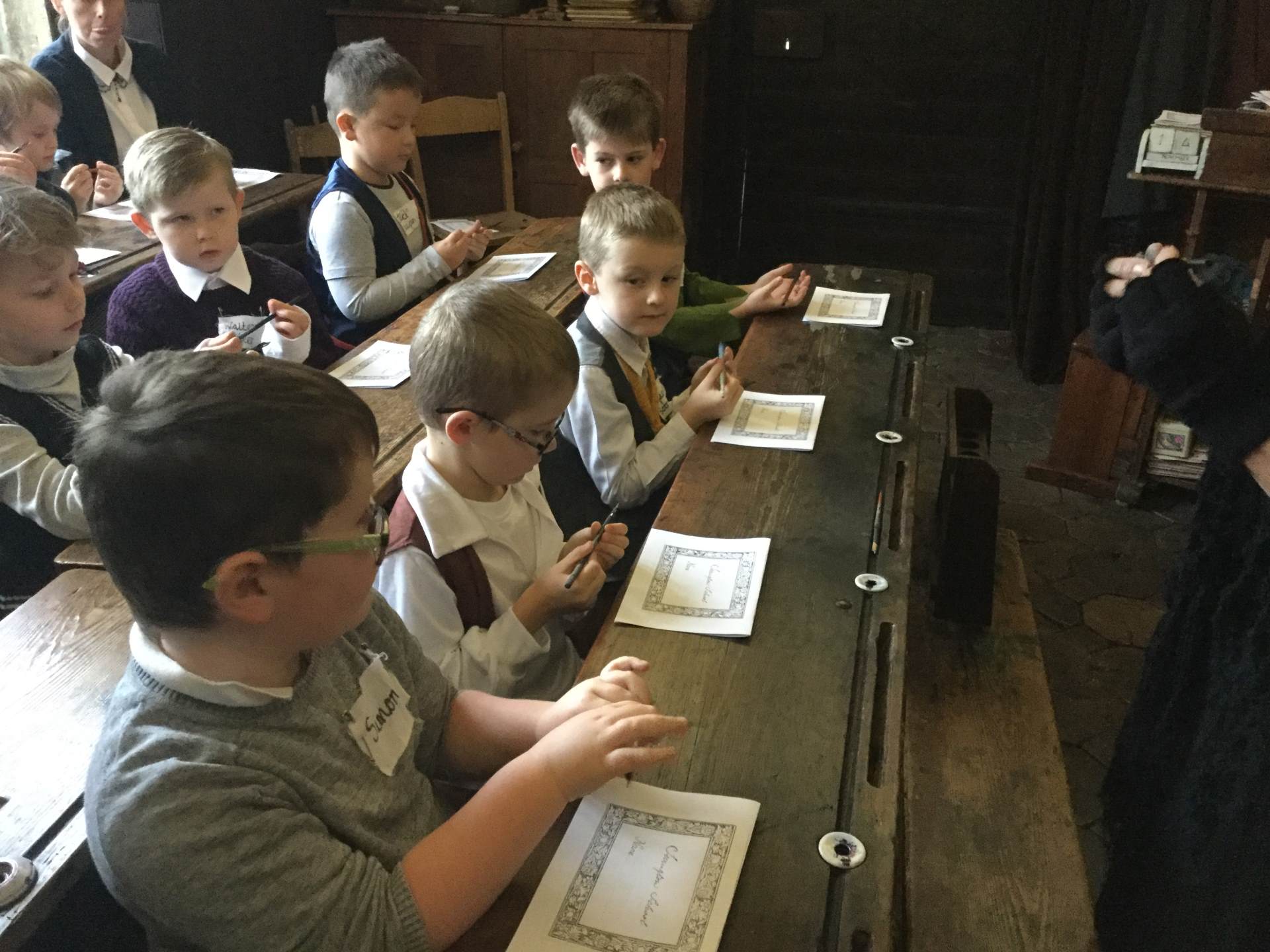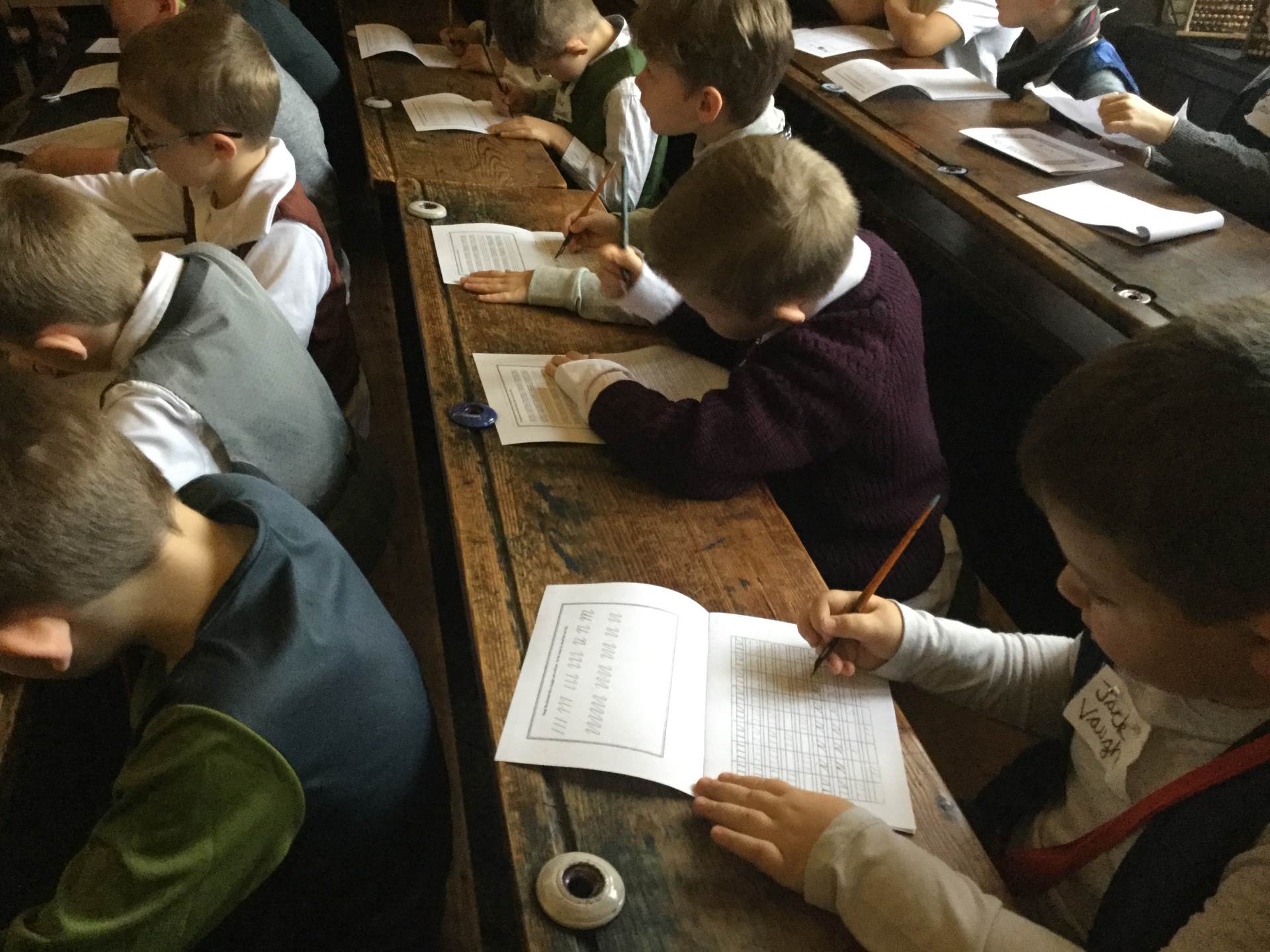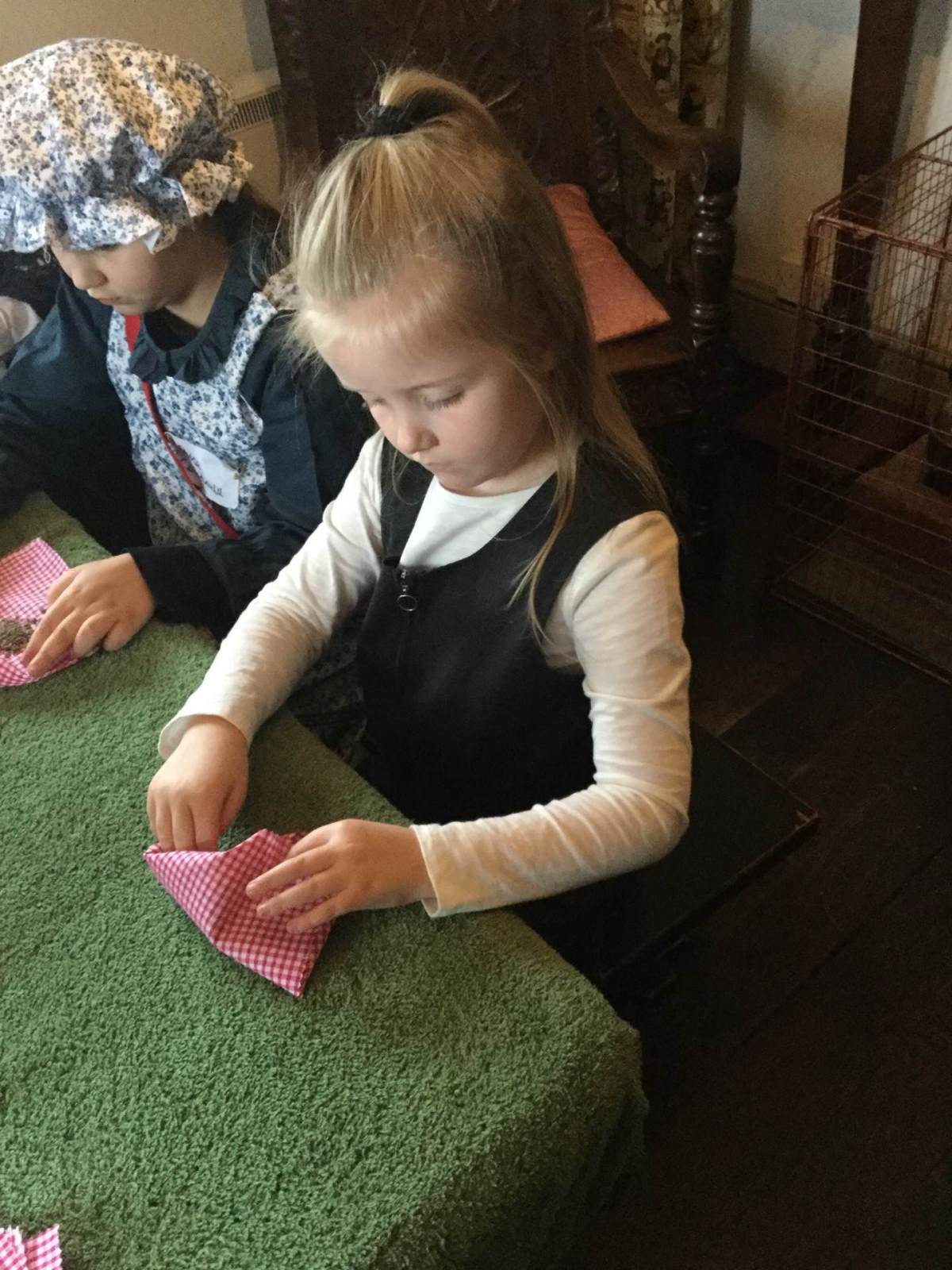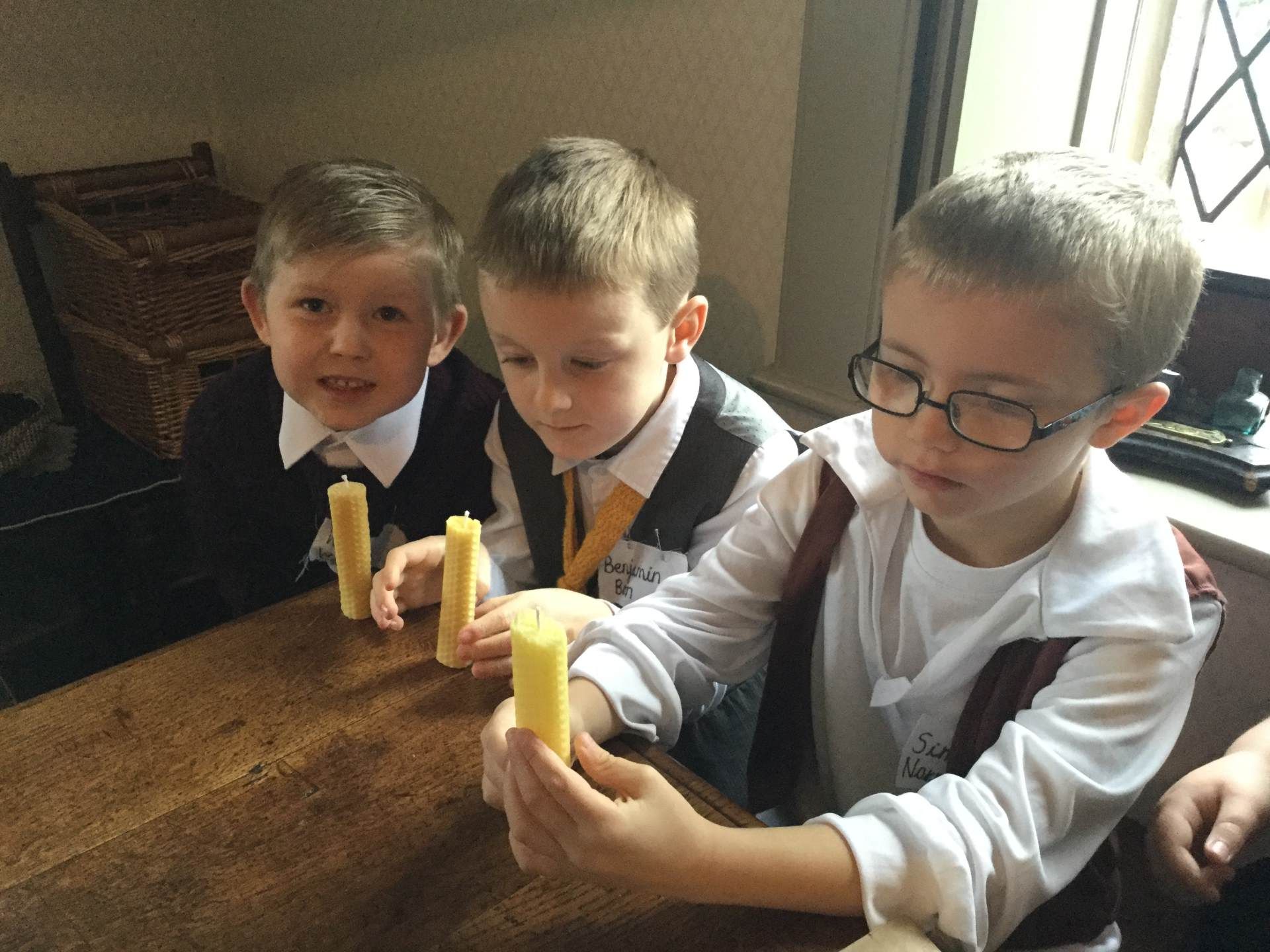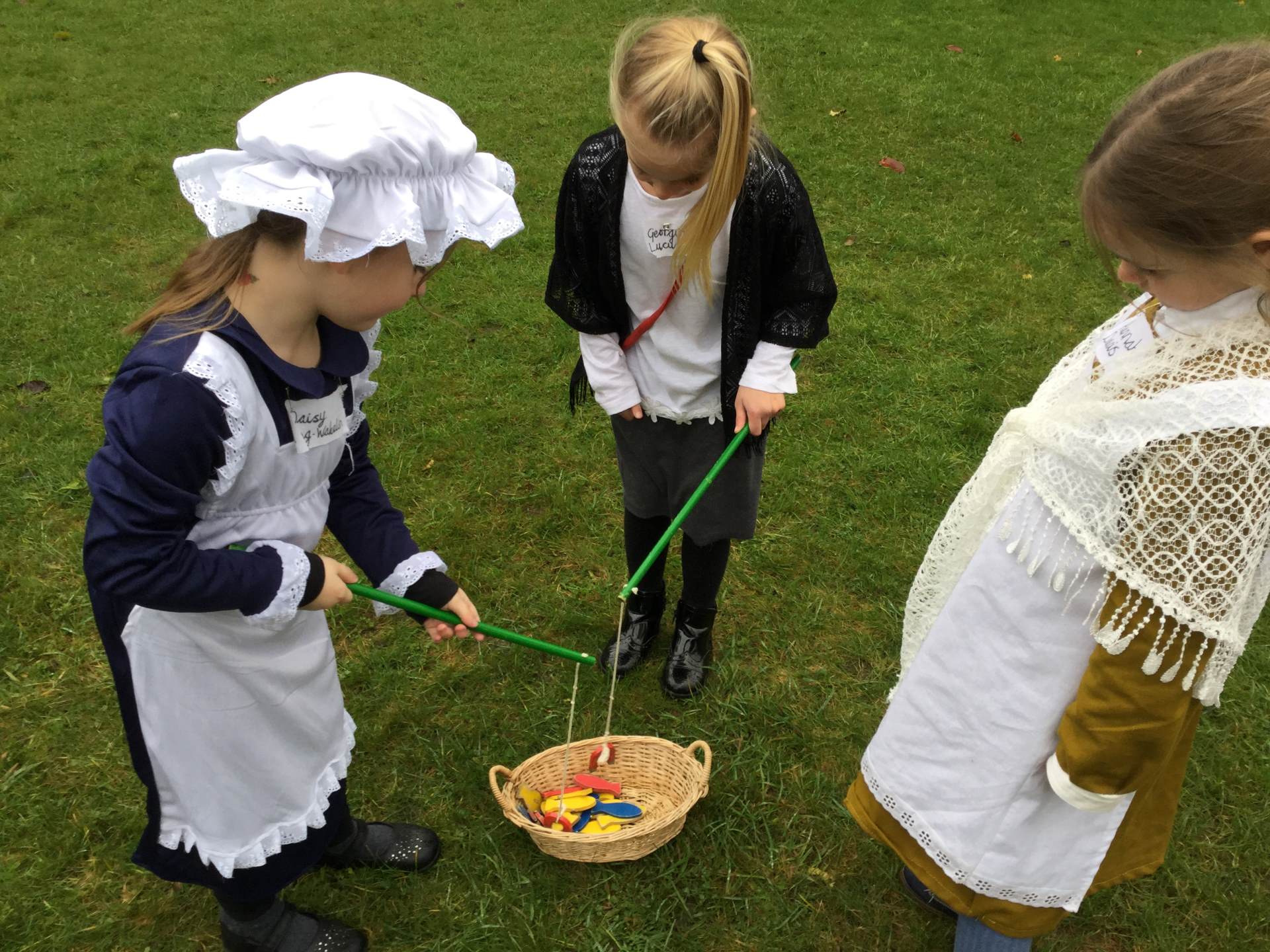 Weekly Spellings
Group 1
Group 2
Group 3

wrap

wren

wrong

wrist

write

wrong

wriggle

wrap

wrist

wrinkly

wrapper

wriggle

wrinkly

wrong

wrote
Welcome back to Term 2. This term we are looking at the life of the Victorians and Queen Victoria. We are focusing a lot of our learning around the book 'Daisy Saves the Day' and her experience as a maid.
Term 1 2019
Term 1 2019
Parent Afternoon
A big thank you to all the parents that came in this afternoon for our big scrapheap challenge. It was lovely to hear the children talking about making their cars of the future and letting their imaginations run wild! We even had a car with a swimming pool on the side!
Your support is invaluable and the children had a wonderful time.

Scrapheap Challenge
Tomorrow afternoon we are hosting our first parent event. This starts at 2.00 and it will be lovely to see as many parents, grandparents, aunties, uncles or siblings that can attend.
Spellings
This week EVERYONE has the same spellings. These will be tested after half term.
We are looking at the /gn/ sound when the /g/ is silent.
gnaw
gnat
gnome
design
sign
gnash
Material Testing!
We spent the afternoon thinking about the best material to make a car tyre. We wrapped different materials around a rock and scraped it along the floor 10 times.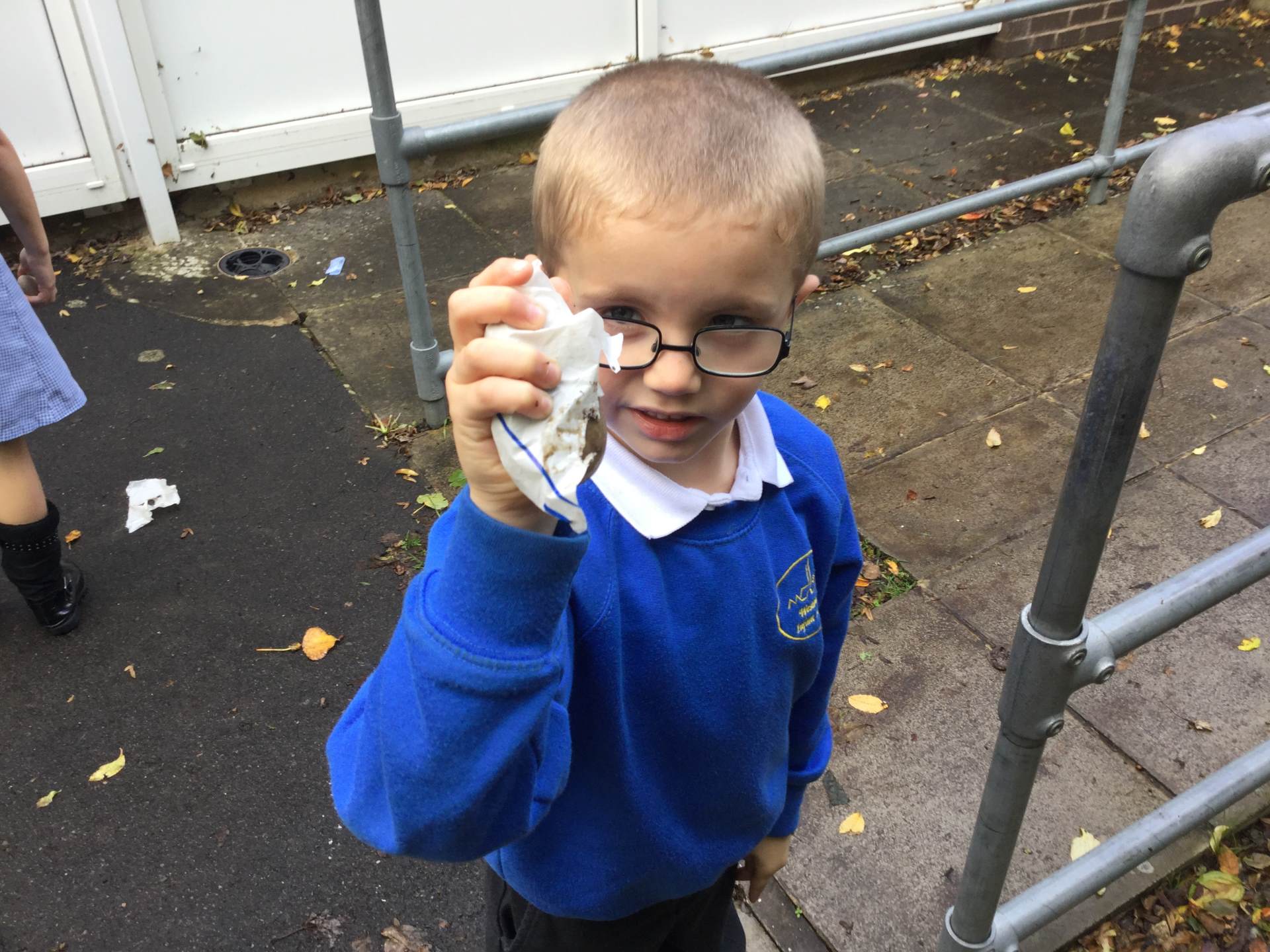 Co-operation!
We have spent this afternoon learning how to work together and the importance of following rules. We made our own games and learned to play them together.
Weekly Spellings
Here are the spellings for this week. The change in the children has been amazing. They are really using them in their independent writing. We will be looking at the silent /k/ sound.
Group 1
Group 2
Group 3

knee

knot

kneel

knit

know

know

knee

knight

knife

knew

knock

knuckle

knife

know

knew

knight

kneel
Magical Maths
We have been spending some time this week working practically to ensure that our place value skills are really secure. We have been looking at adding multiples of 10 and we know that when this happens the 'ones' number never changes!
We used our Year 2 'tens frames' with 'sausages and baked beans' to have a go at showing how we found answers. Ask the children how they do it!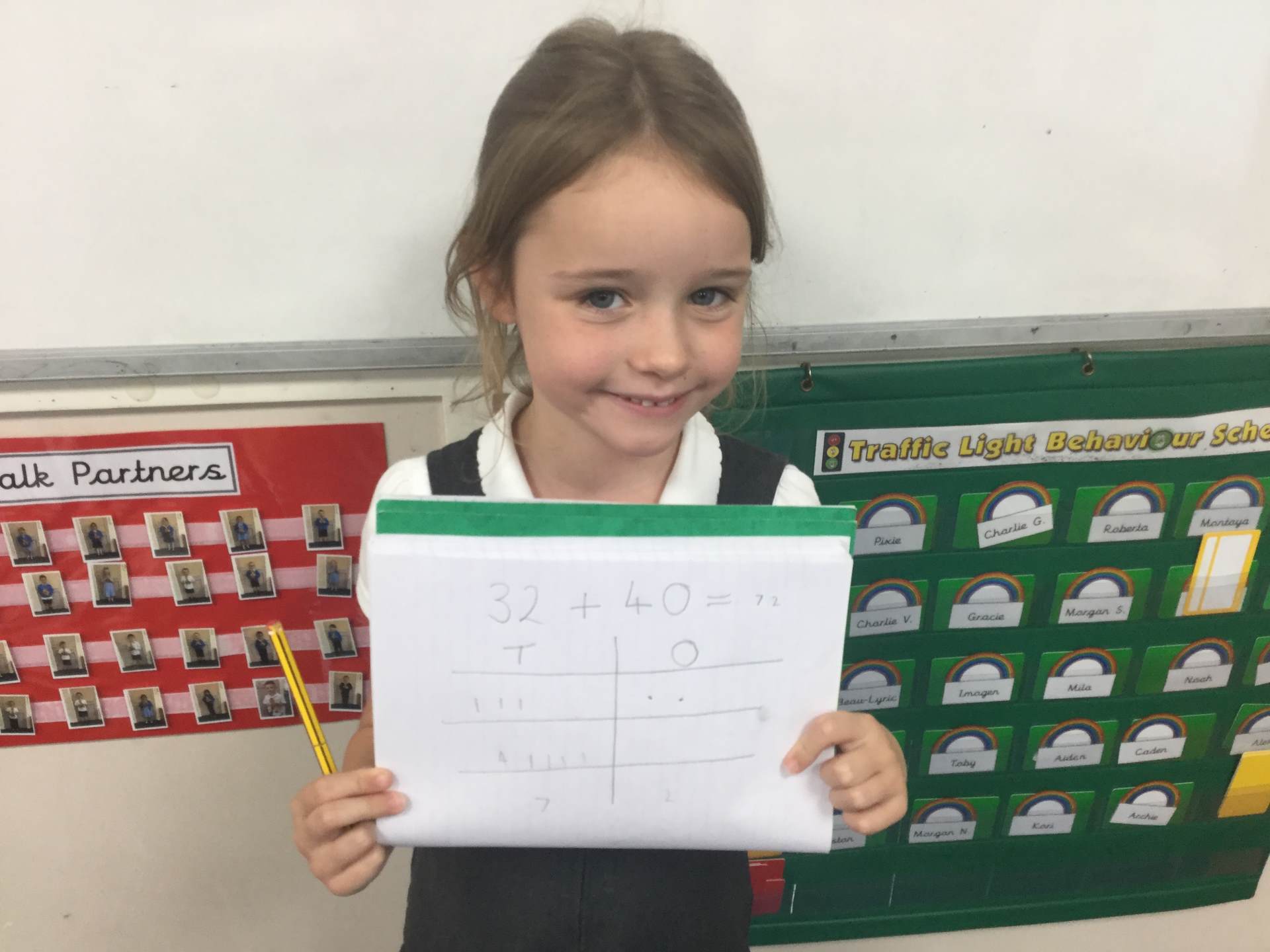 Weekly Spellings
It is wonderful to see the difference in the children and how well they are applying their spellings in everyday work.
This week we are looking at the s sound that is written as a c.
Group 1
Group 2
Group 3

ice

nice

dice

rice

slice

race

price

twice

dance

slice

fancy

face

centre

cellar

space

fancy

surface

price
Car Building!
It is only Tuesday and already we have had a very busy week. We spent Monday afternoon constructing our cars that we had designed. It wasn't as easy as it looked! We then went on to write instructions so that somebody else could build a car if needed. We brought together all of the skills we have been using in our English lessons. The results were amazing!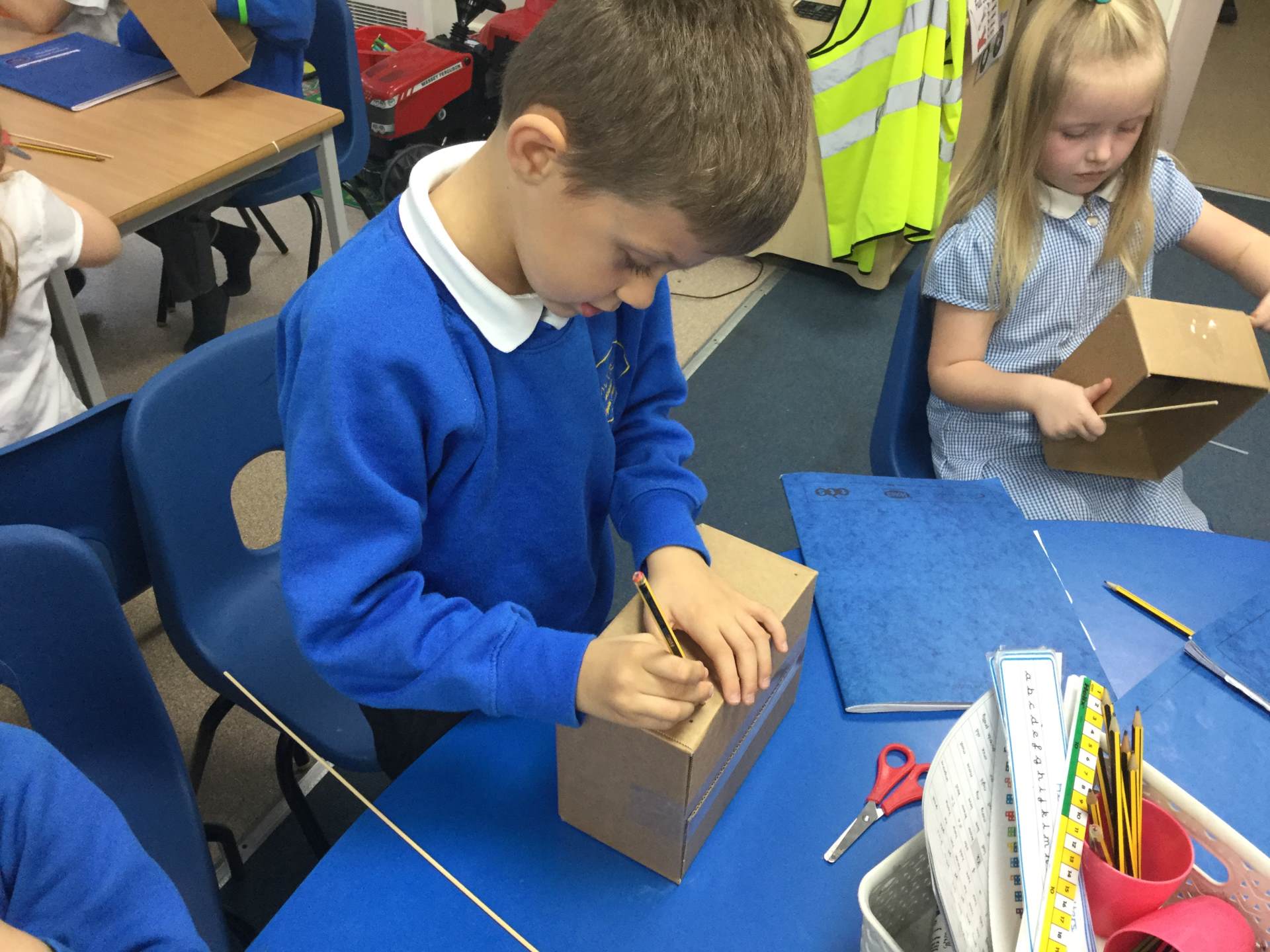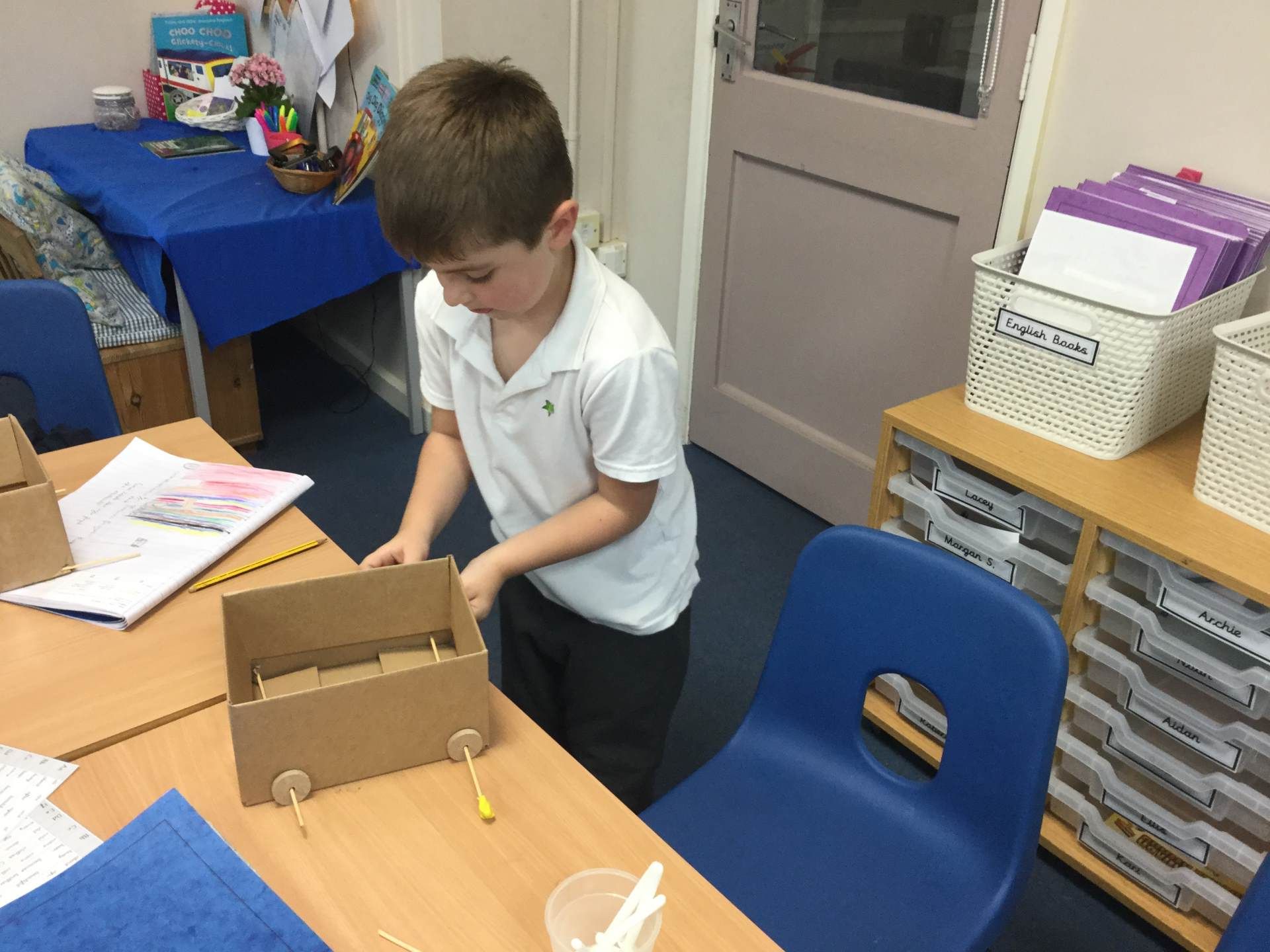 Weekly Spellings
The children have been working really hard on their spellings and it is shown through their independent writing. Please see below for this weeks spellings.
Group 1
Group 2
Group 3

jar

jog

joke

jelly

join

joke

juggle

joint

enjoy

juggle

enjoyment

joint

enjoy

juggle

January

jacket
Testing Cars!
Firstly, it is a huge thank you to you as parents. So many of you have embraced the homework this week and it certainly showed this afternoon when the children were tell me all about the components of the cars and their function. They were all using the correct vocabulary and could give me a really good definition of their job.
The children were set a question..."Does the thickness of a wheel affect how much it can carry?" They went about testing different wheels in different ways! It was great fun!
Then we moved on to looking at a programme on the iPads called "Fix my Factory." The children had to give instructions to a robot to make him move!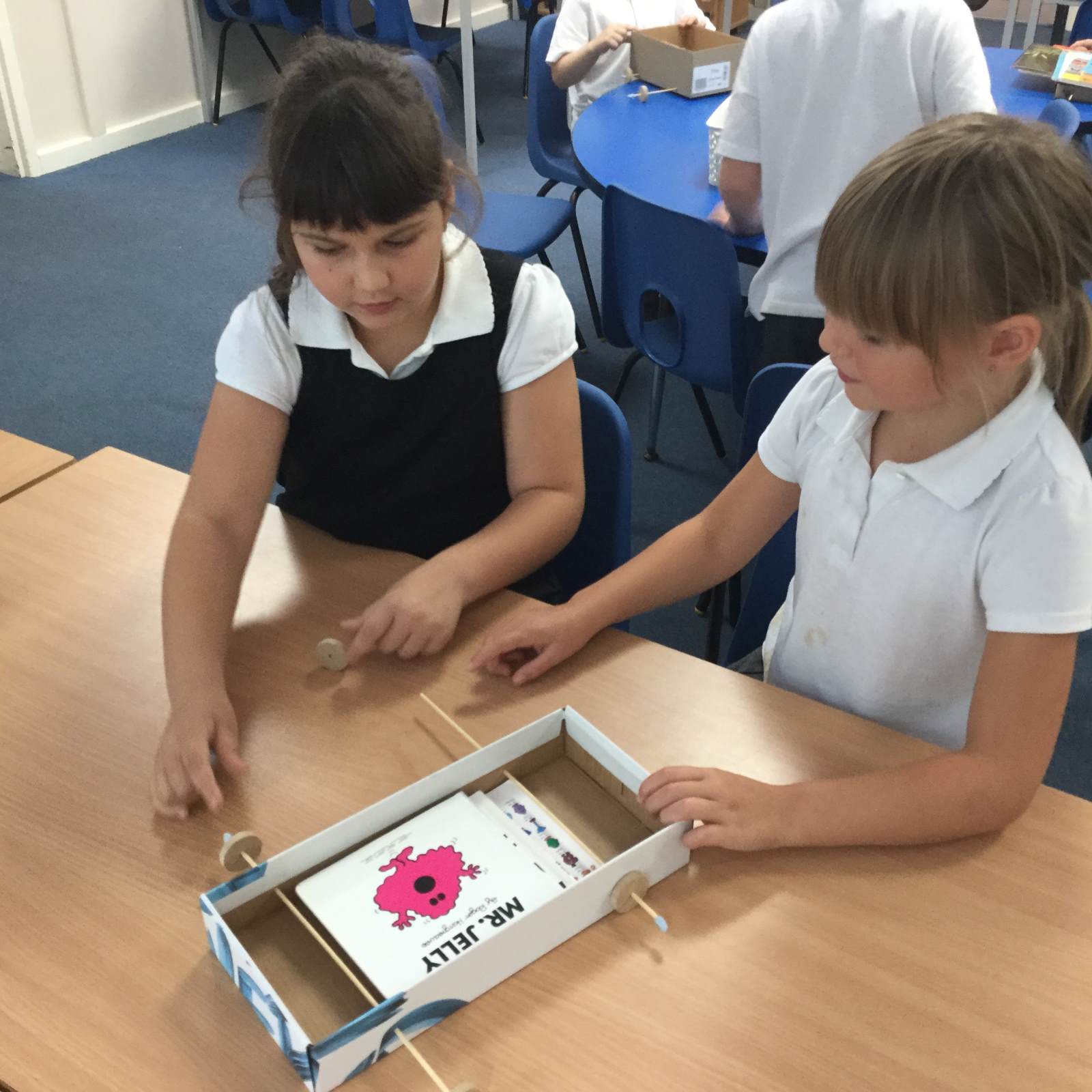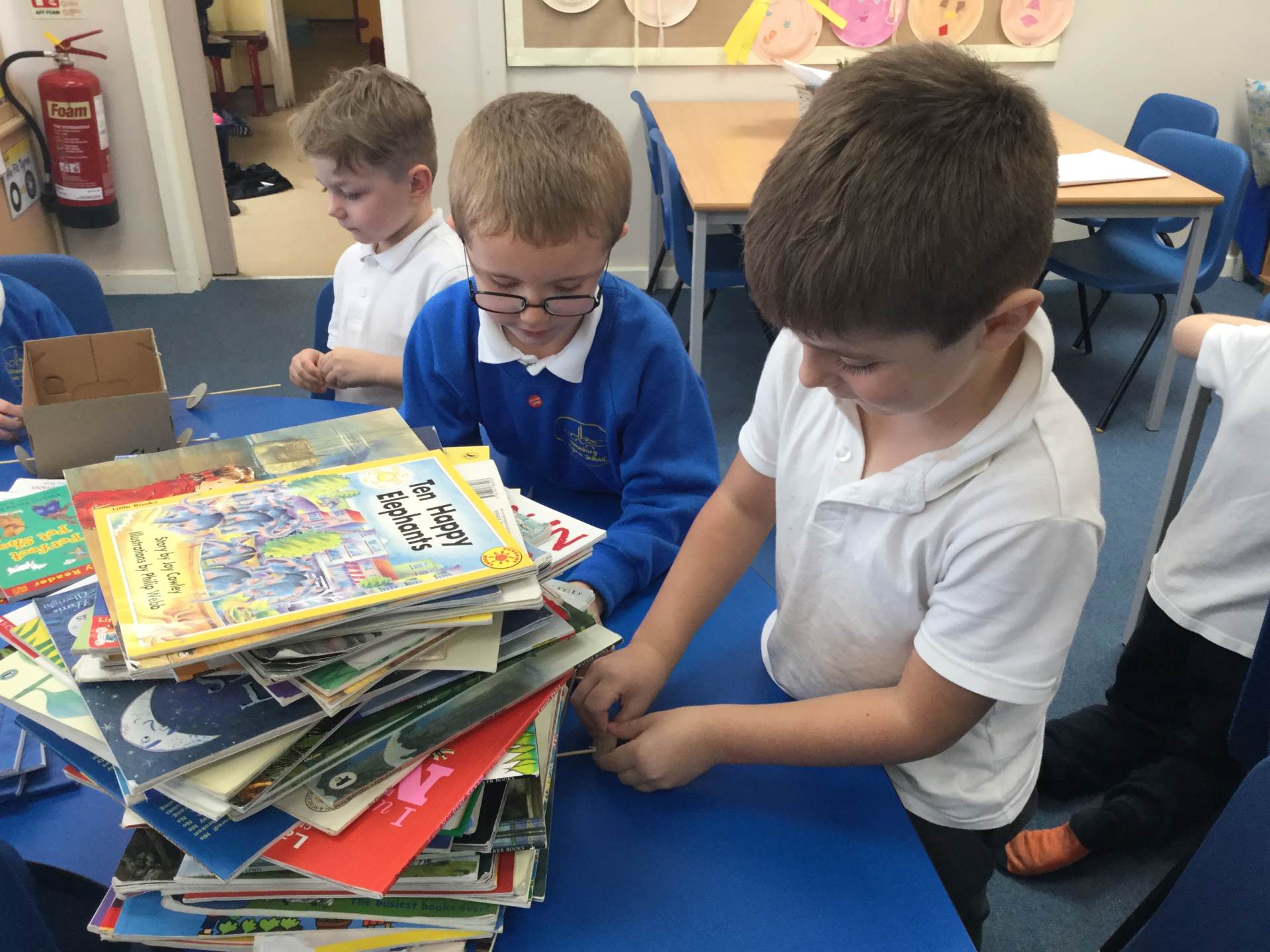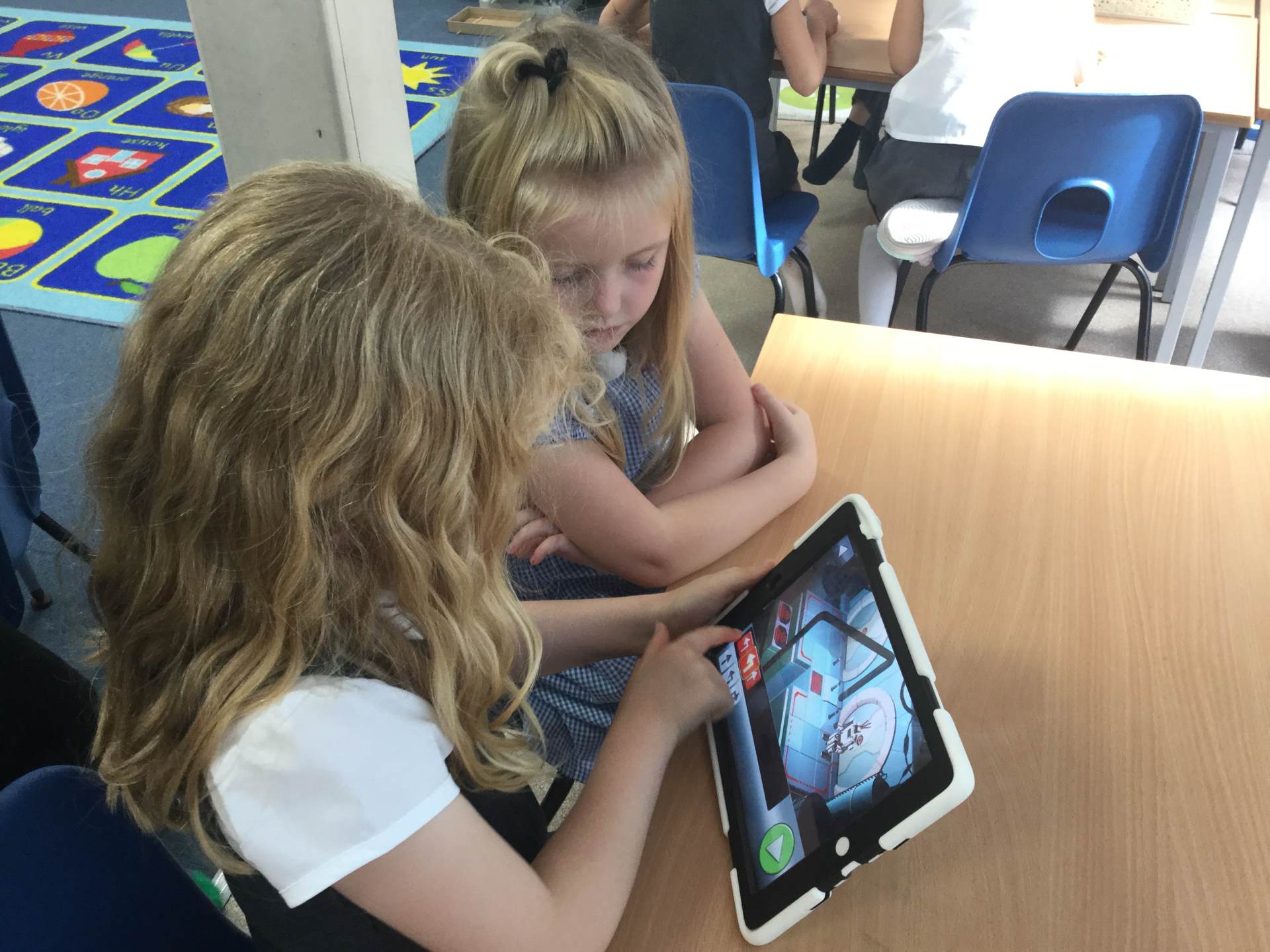 Haynes Motor Museum
The children have had a wonderful day exploring the motor museum and the volunteer guided were incredibly impressed with their knowledge about cars, especially Fords. The children behaved amazingly and were a credit to the school. These are just a selection of photos from our day!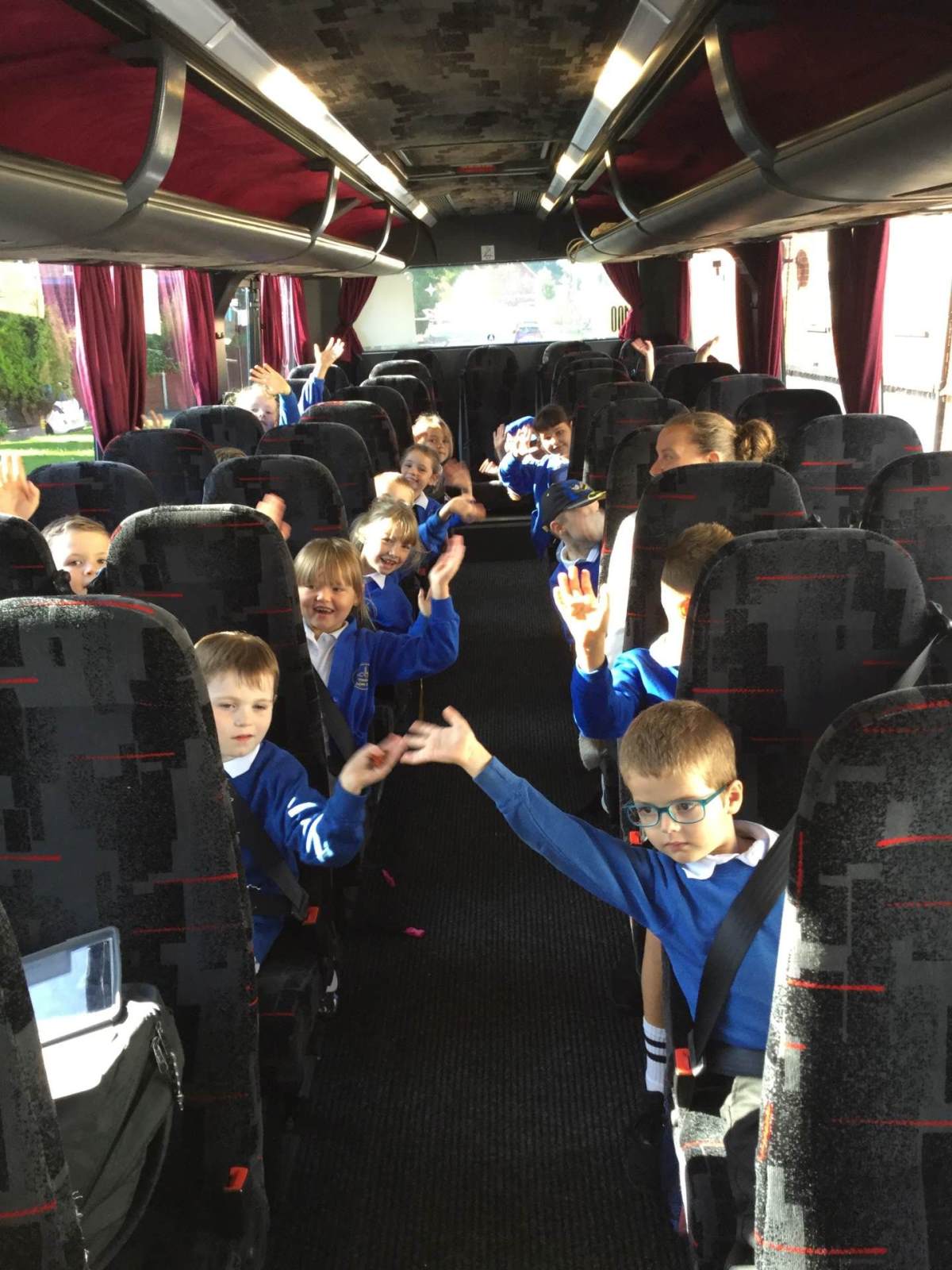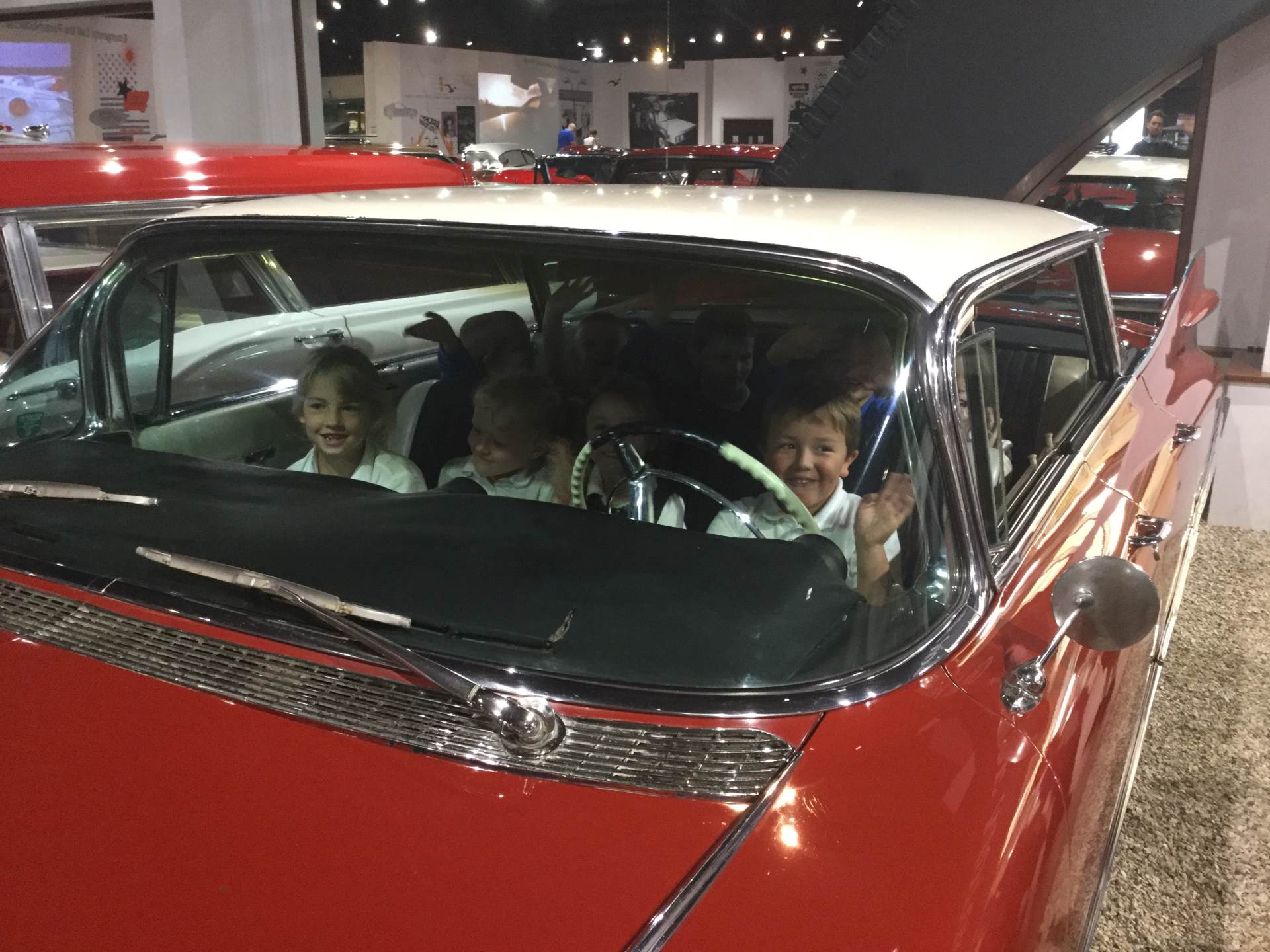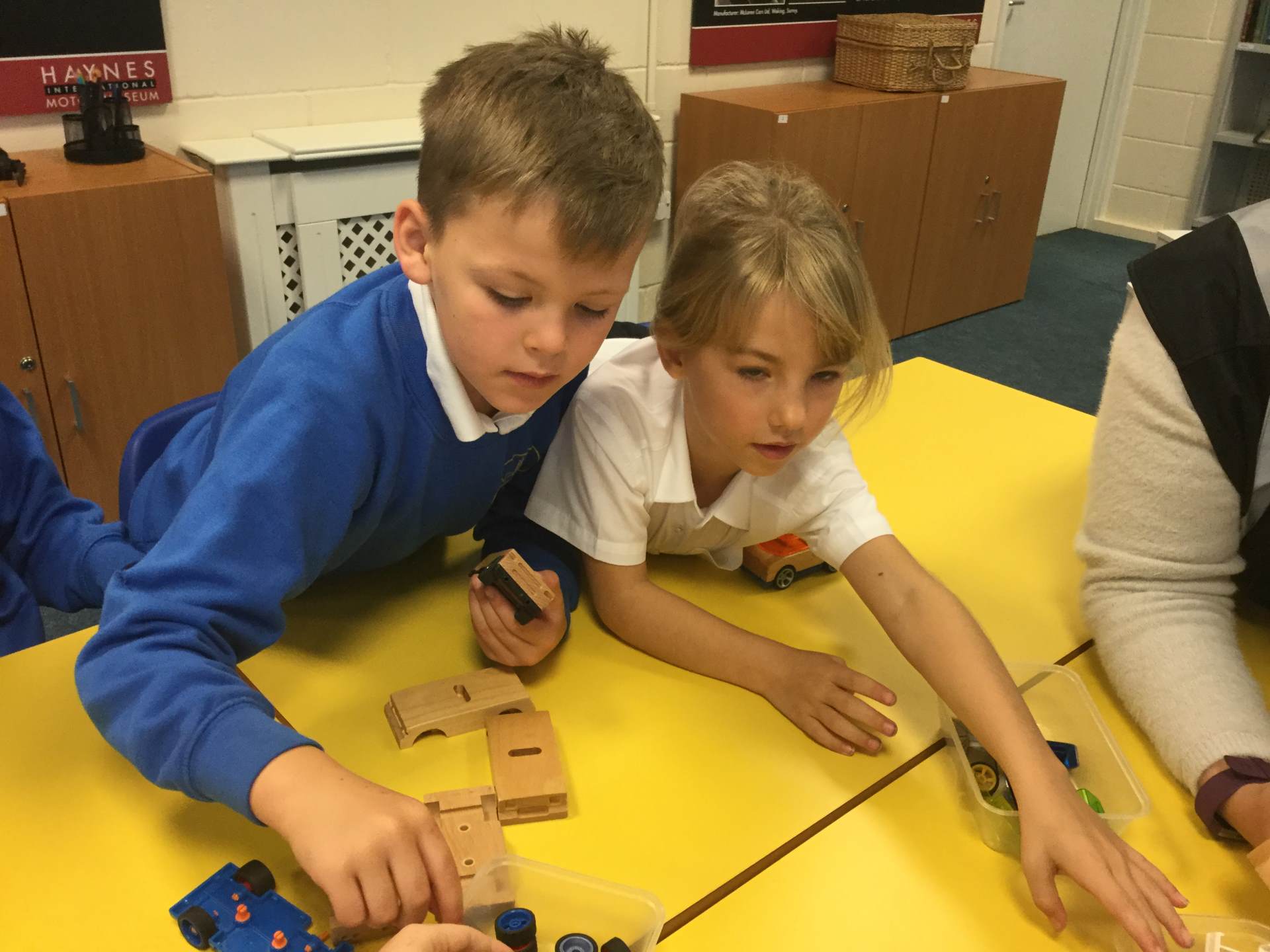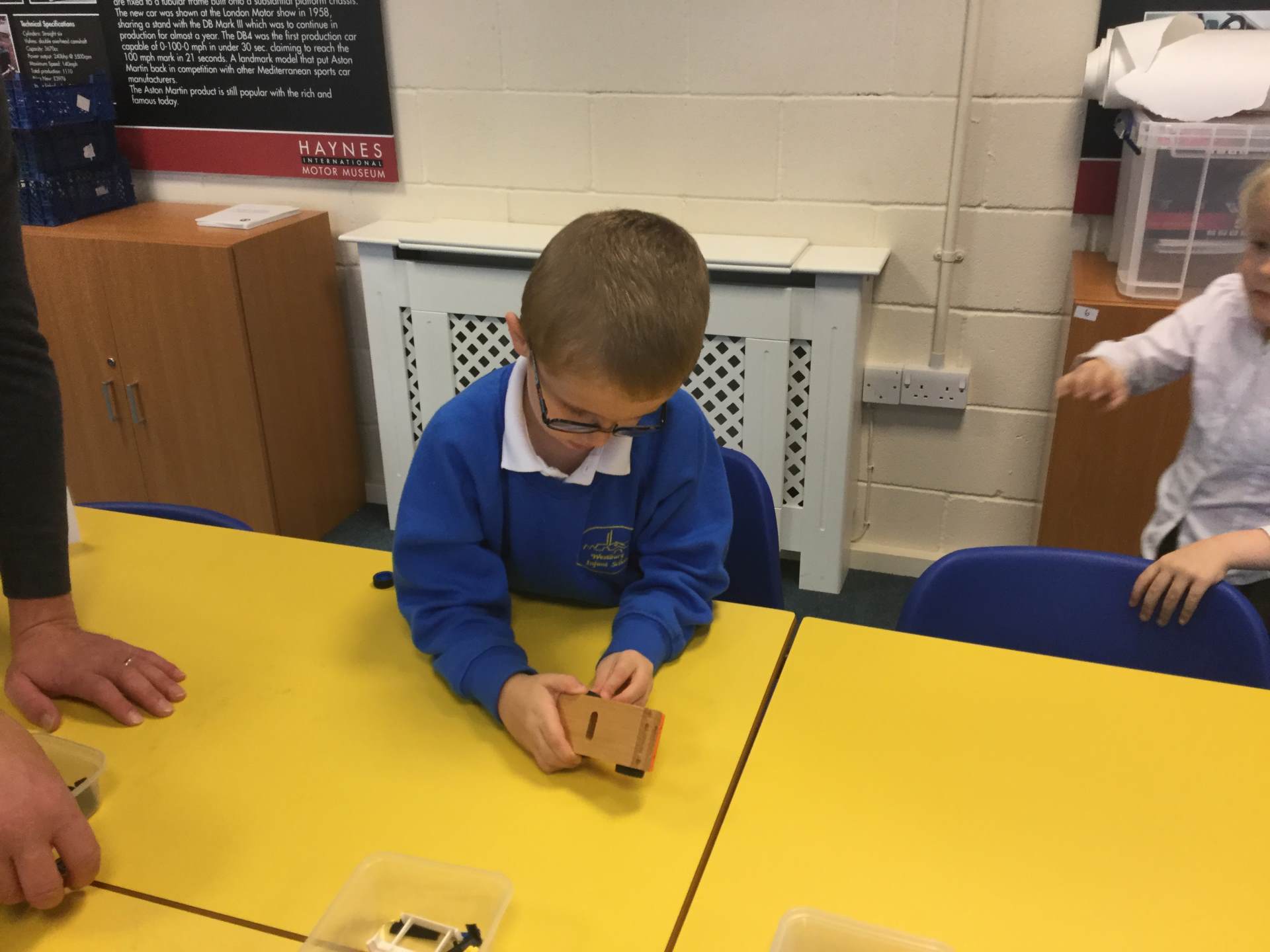 Weekly Spellings and Homework
As we are on our trip tomorrow the homework and spelling books went out today. Some children are still forgetting to pop them in the box.
A huge thank you to those parents who took the time last week to look through the knowledge organiser and talk about the old cars and other forms of transport. We have certainly learnt some interesting facts about Henry Ford and his black cars!
Here are this weeks spellings. It's the /j/ sound but spelt with a /g/.
Group 1
Group 2
Group 3

gem

gym

giant

magic

angel

magic

angel

giant

gentle

gem

angel

magic

giraffe

gentle

energy

giant
Magical Maths
We took our learning outside today and had a go at making our own numberlines. However, there was a problem, the numbers were missing! We had to put them back on!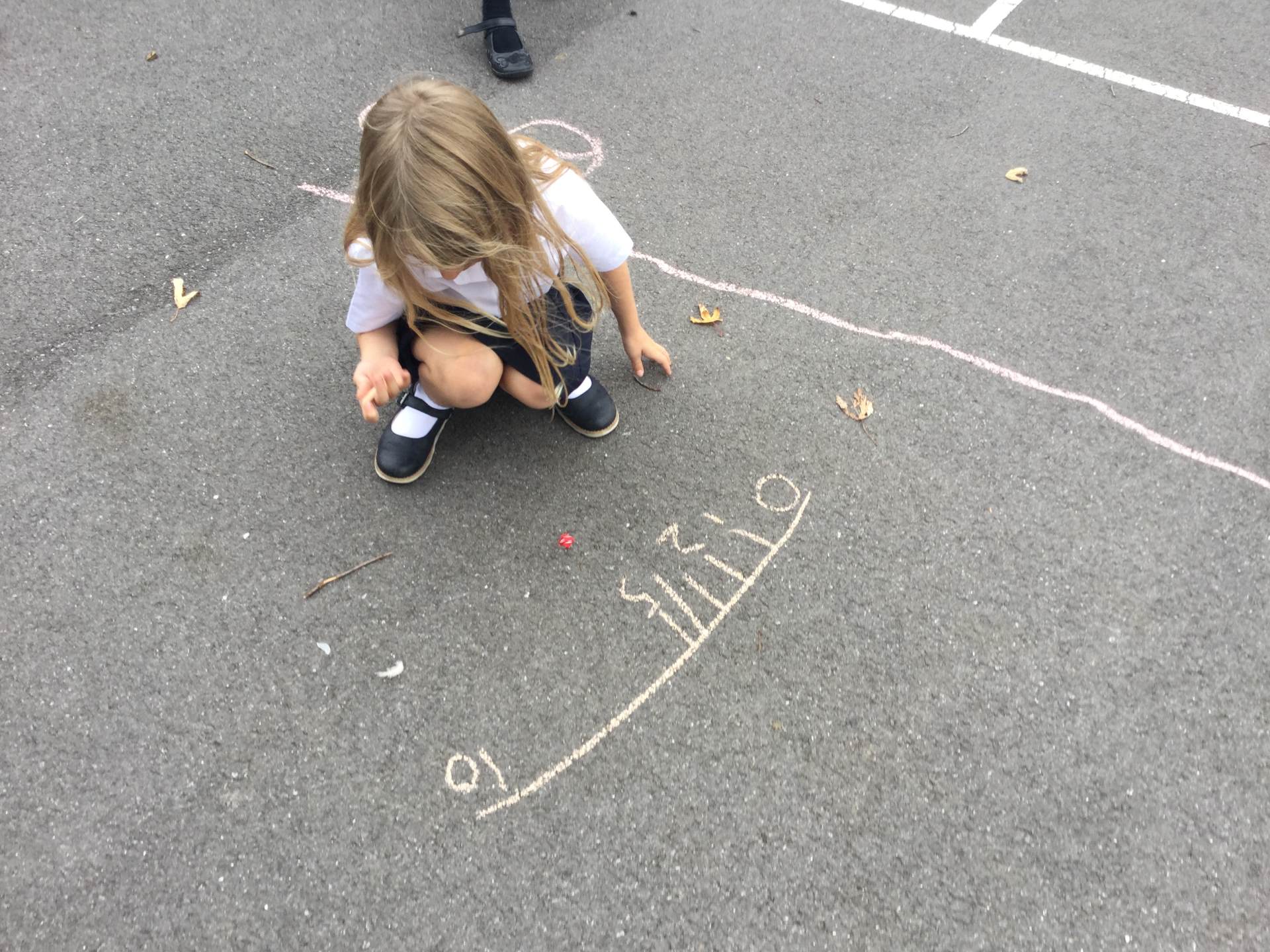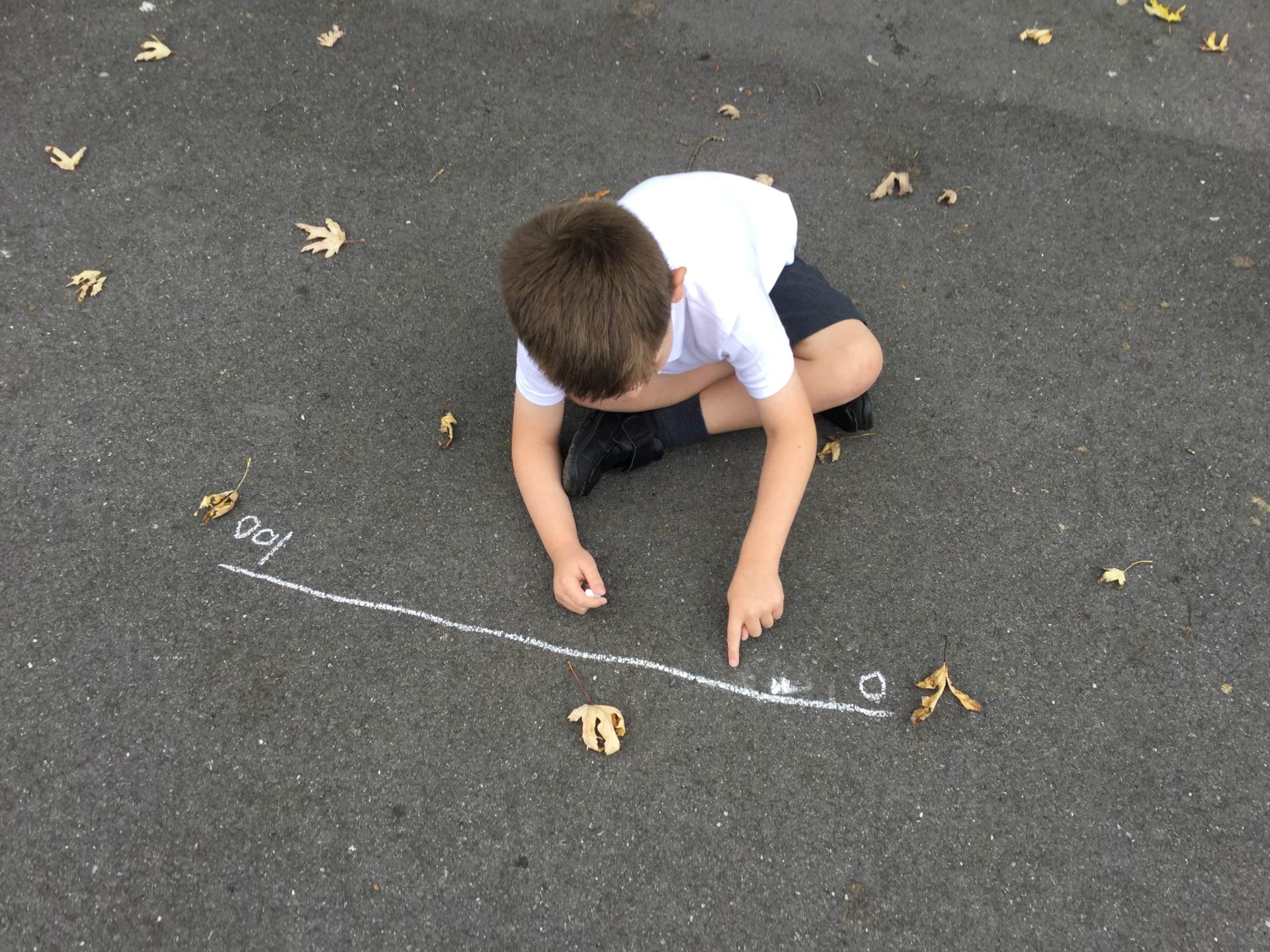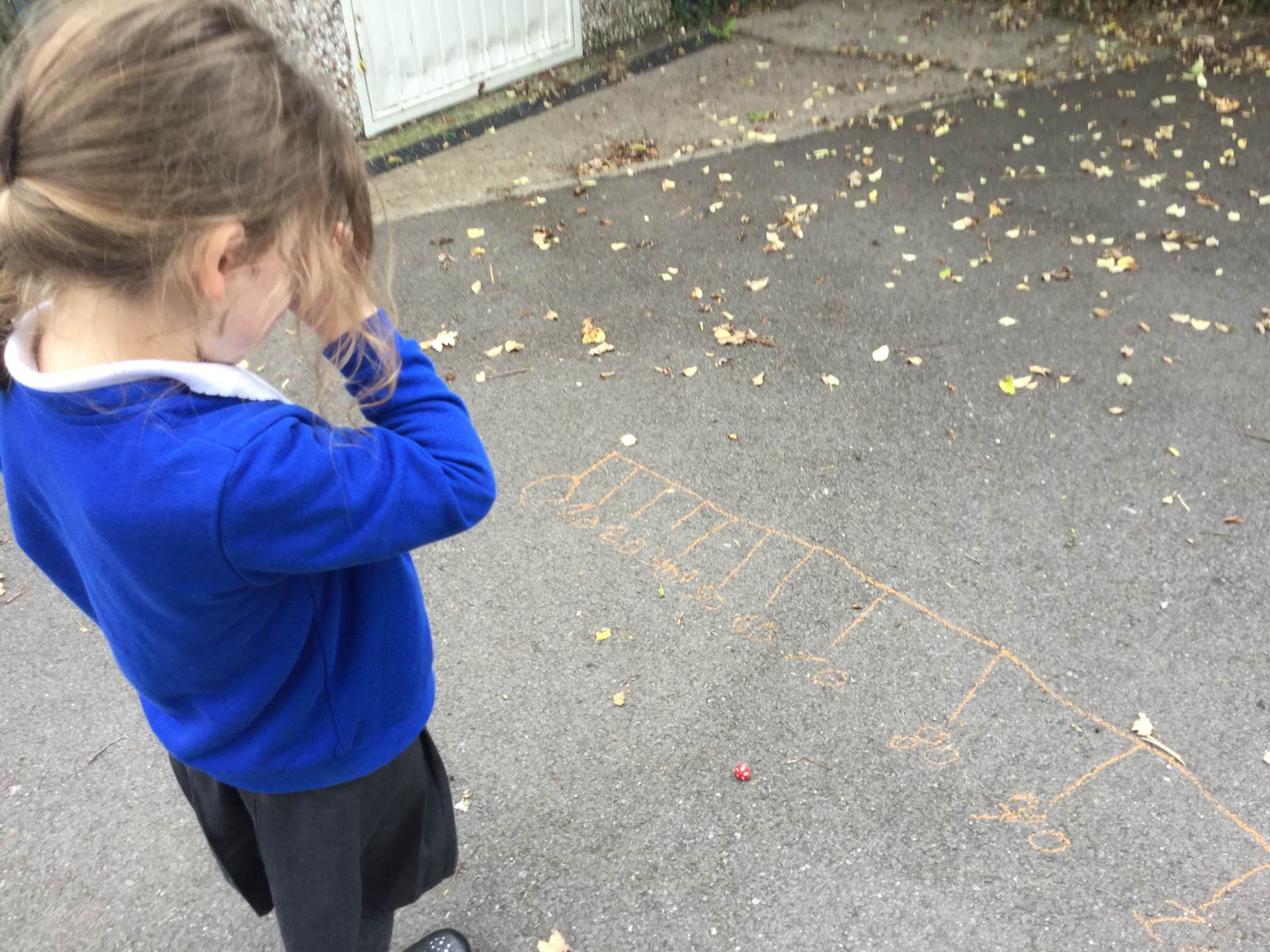 Weekly Spellings
Please find the weekly spellings listed below. Remember spellings do not need to be written down. They can be practised while walking to school, in the car or at the tea table!
Group 1
Group 2
Group 3

age

cage

page

hinge

large

huge

large

range

strange

hinge

orange

challenge

arrange

damage

strange

bulge

revenge
Another Busy Week!!
We have had another busy week in Giraffe Class. During maths we were practising partitioning numbers using different apparatus. We have been discussing transport and how it has changed. There are some pictures with some lovely writing below. Part of the homework this week to talk about why some of the transport is no longer used! We also had our first lesson with Alex from Superstars. We had to use teamwork to move around on the benches!
Keep practising those number bonds to 20, we will be reinforcing this during our mental maths sessions. We are already seeing a difference in lots of the children.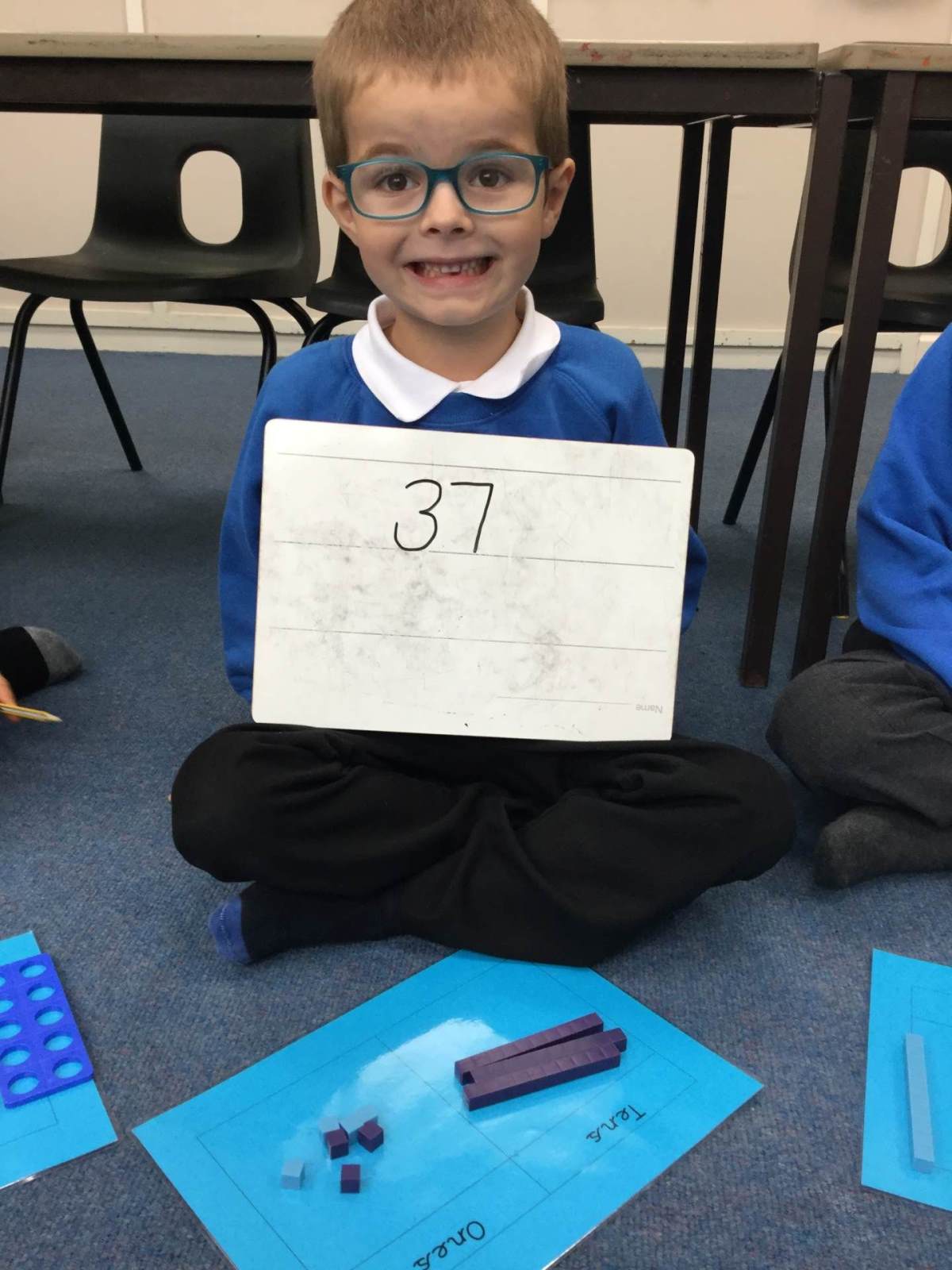 Weekly Spellings
The homework was sent home tonight with the spellings for the week. Please aim to practise over the weekend. Below are the spellings...
Group 1
Group 2
Group 3

edge

wedge

ledge

hedge

sledge

ledge

hedge

fudge

budge

badge

dodge

sledge

hedgehog

bridge

badger

fidget

smudge
Topic Launch!
We have had the most wonderful afternoon launching our topic on 'Transport' by washing the cars for other members of staff. We were also looking at, and naming the different parts of the car and trying to think about what they did.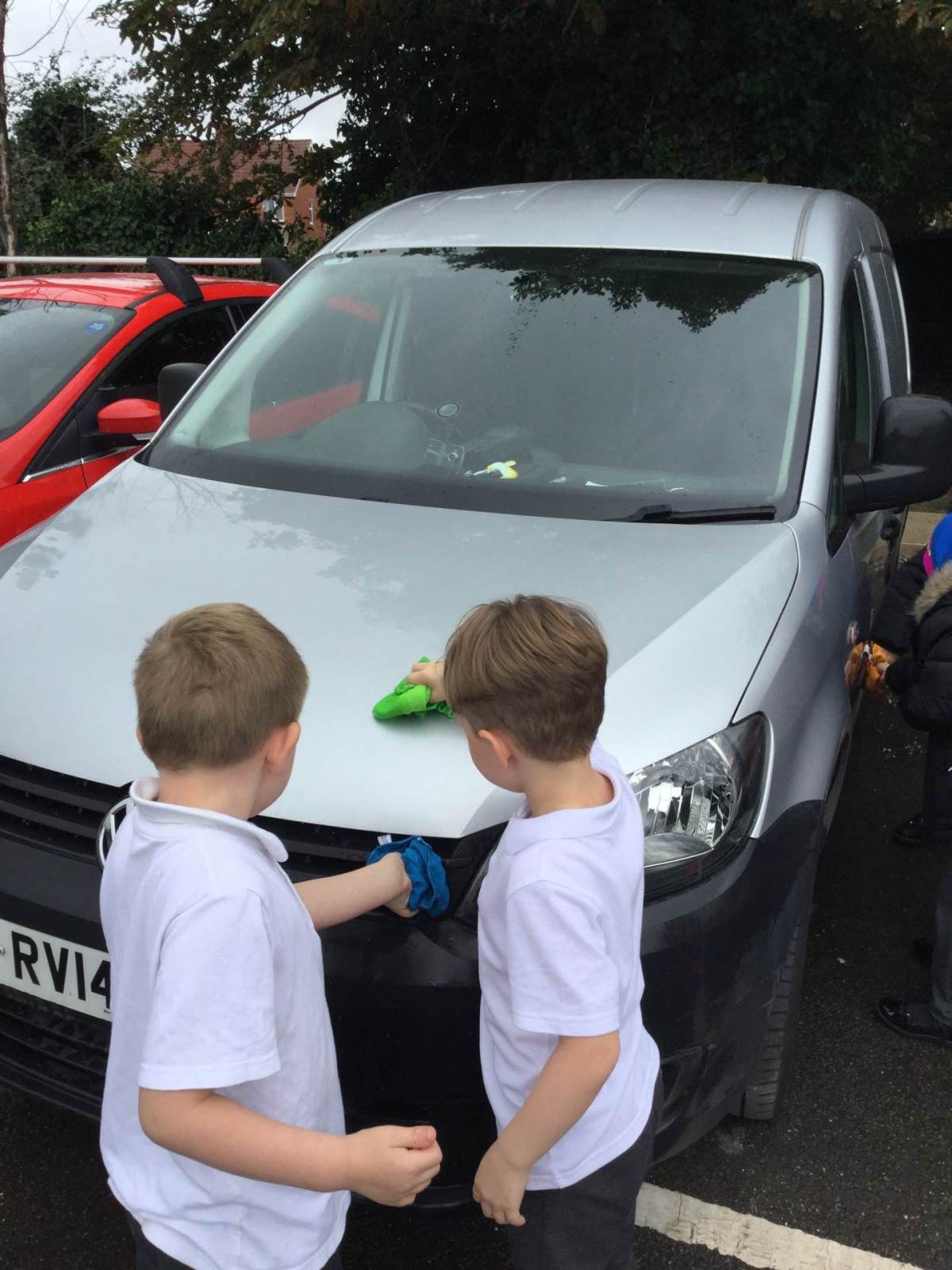 Welcome to Year 2!
Hello and a warm welcome to you and the children to Year 2. They have got off to a flying start and have really proved how willing they are to learn. We have had a fabulous few days.
A few notes and dates for your diary.
Next Friday at 2.30 there is a meet the teacher session. Please do come in and say hello and find out how you can support your child through the year.
Home work is handed out on Friday and will be collected in the following Wednesday. It is expected that the children read AT LEAST 4 times a week or complete 'Reading Eggs'. Please record anytime you hear your child read in their reading record, there will be prizes through the year for children that are regular readers.
Spellings are handed out on a Friday and can be found in the homework books. Please aim to practise these at least 4 times a week. They do not need to be recorded but can be typed, spoken or even written in mud or sand! If you are struggling to practise these please do pop in for some ideas on how to help. Spellings will be put onto the blog each week.
Our school trip takes place on Friday 20th September. We are visiting the Haynes Motor Museum to help explore our topic on 'Transport' and more specifically cars. It is a wonderful place to visit and we hope the children will get a lot of learning from it.
If you have any questions do not hesitate to pop into the classroom, the door is always open.
Mrs Russam and Miss Jelliffe
2018-19
July 2019
W Fest!!
Due to the bad weather this morning the M Fest was sadly cancelled. We had some very upset and disappointed children which just wouldn't do so the Teachers and T.A's rallied together to organise a very impromptu W Fest. We had music, colouring, word searches, face paints, tattoos and circus skills. The children ended up having a wonderful afternoon full of fun and festivities. Just what they deserved after the very long term and the excellent effort they have put in this year.
Sports Day
We have had the most fantastic morning taking part in our last Sports
Day. Everyone tried really hard and we were really supportive of everyone taking part. There weren't many photographs as we were trying to keep up with the races!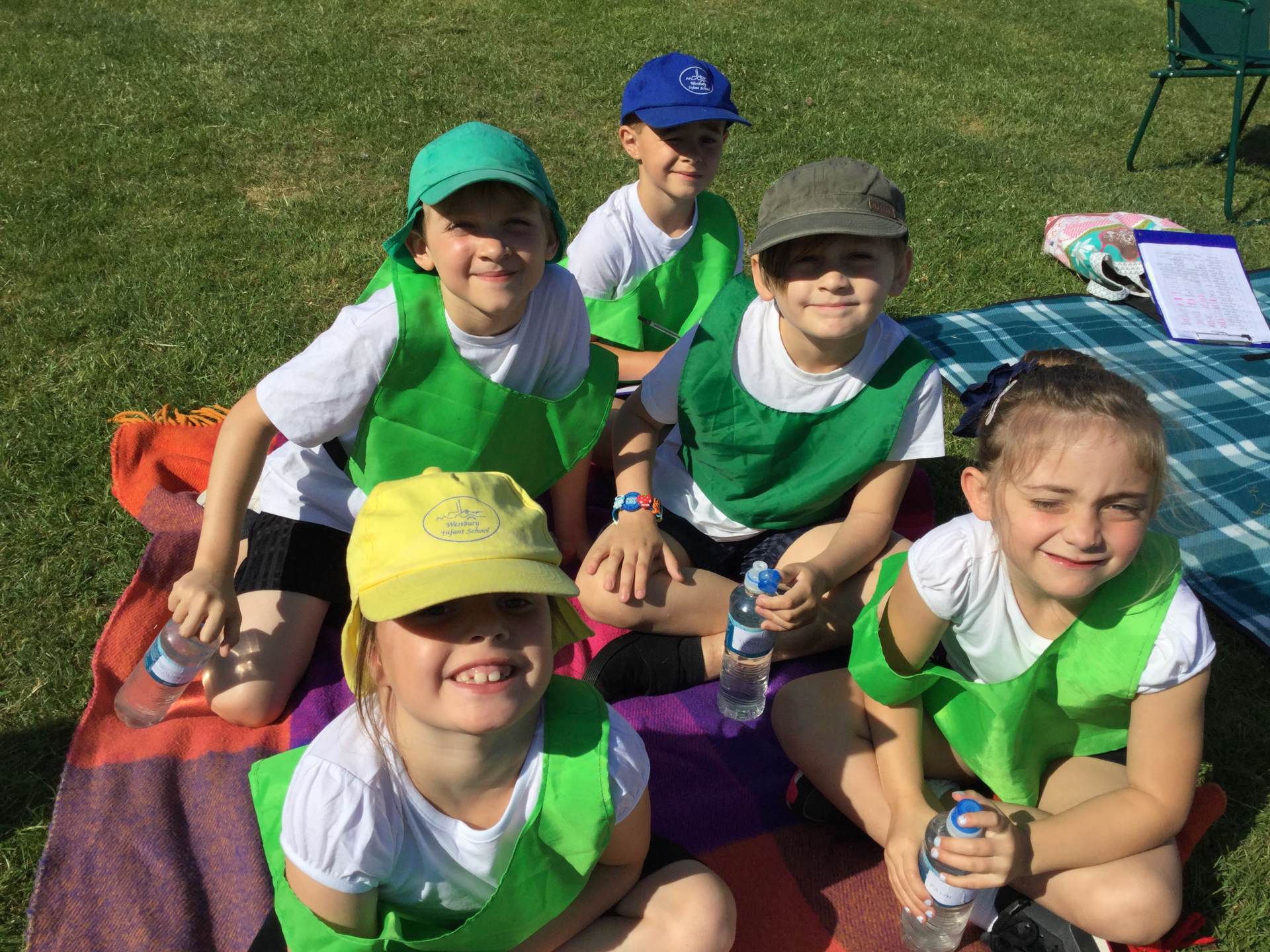 Shape Maths
We have spent the morning exploring the 2D shapes that are needed to make 3D shapes. We then had a go at making our own 3D shapes. We had to concentrate really hard!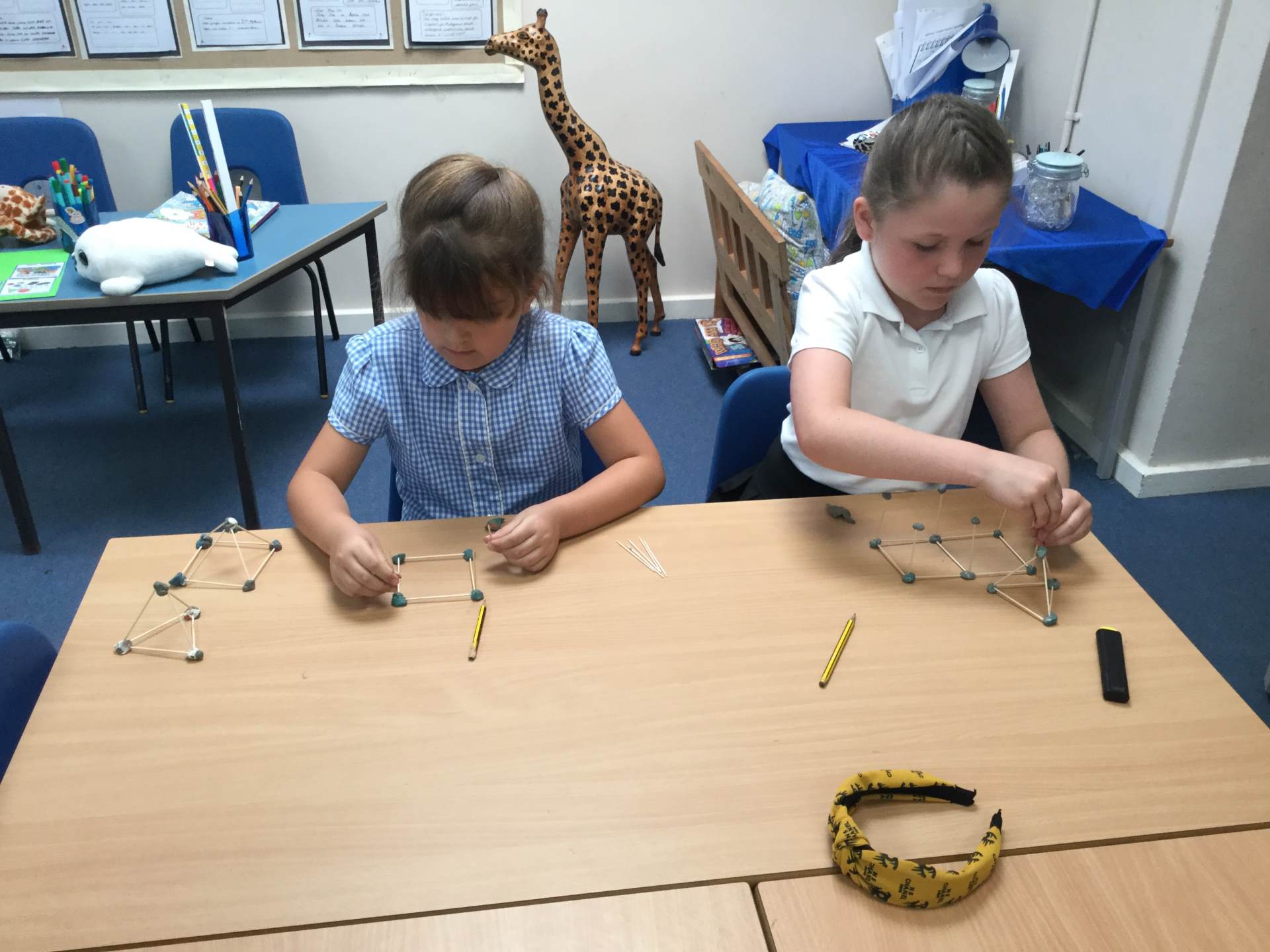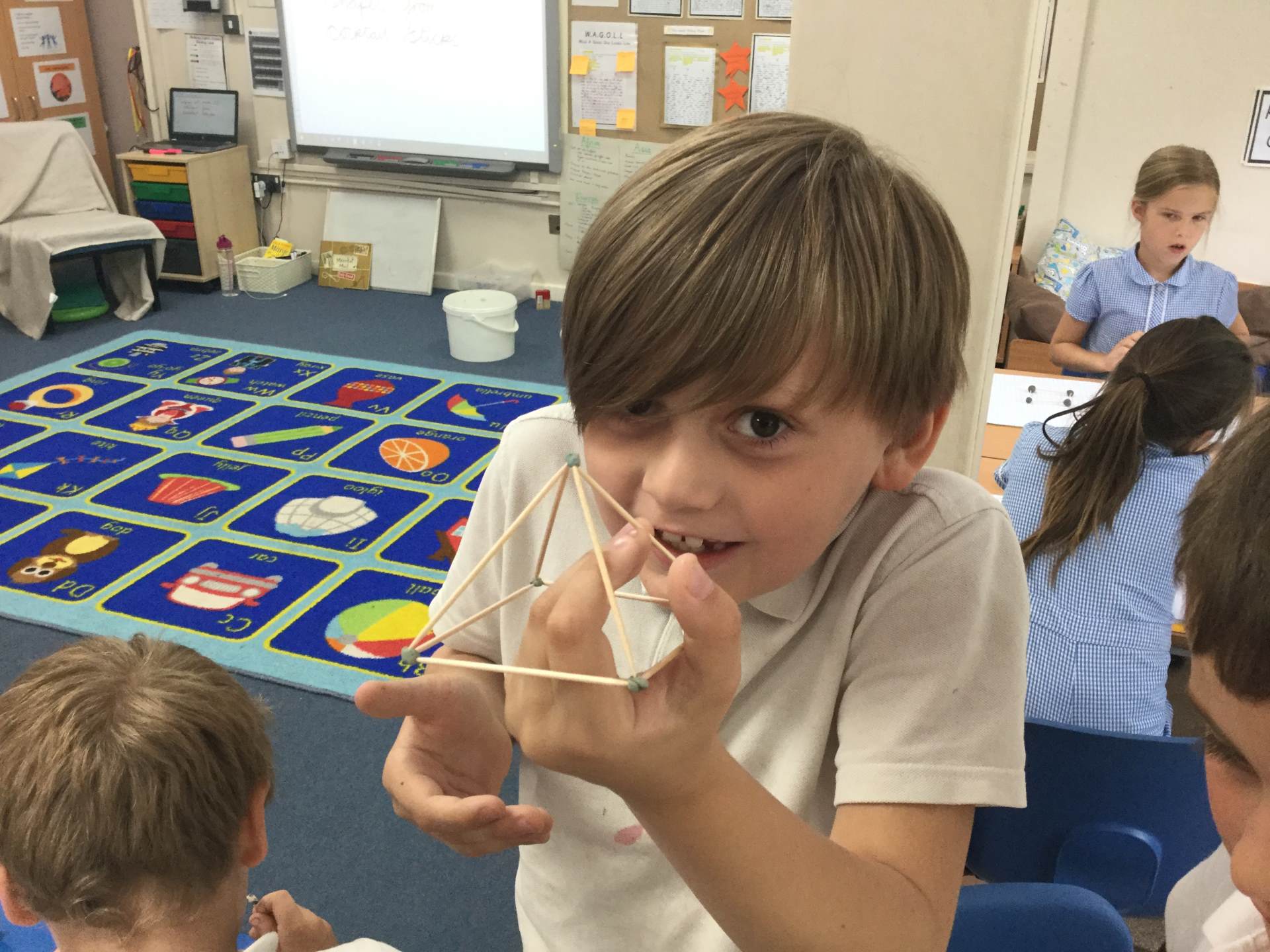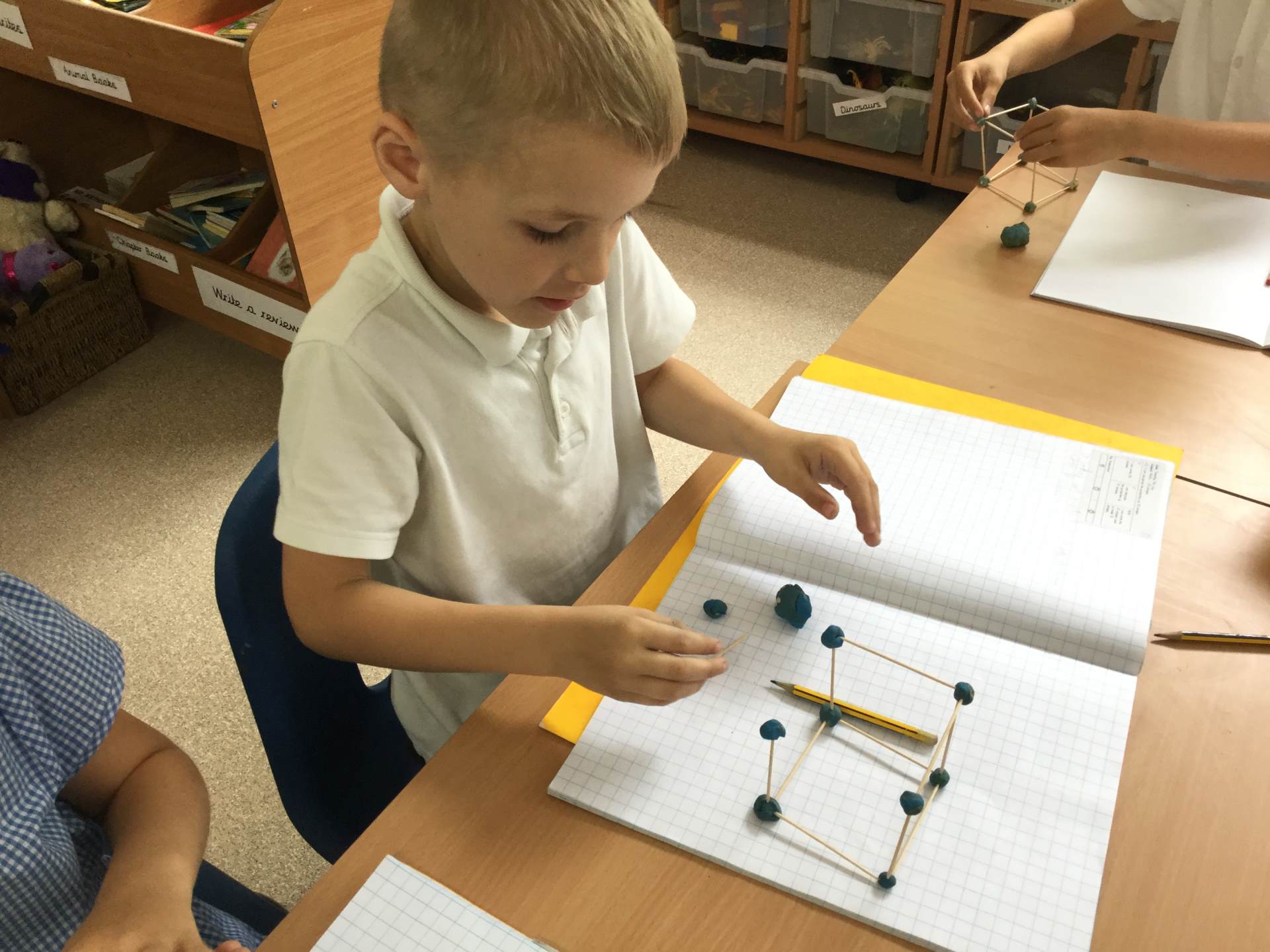 Clay Work
We have been using clay to help us make 3D models. This week we practised using the clay to make coil pots.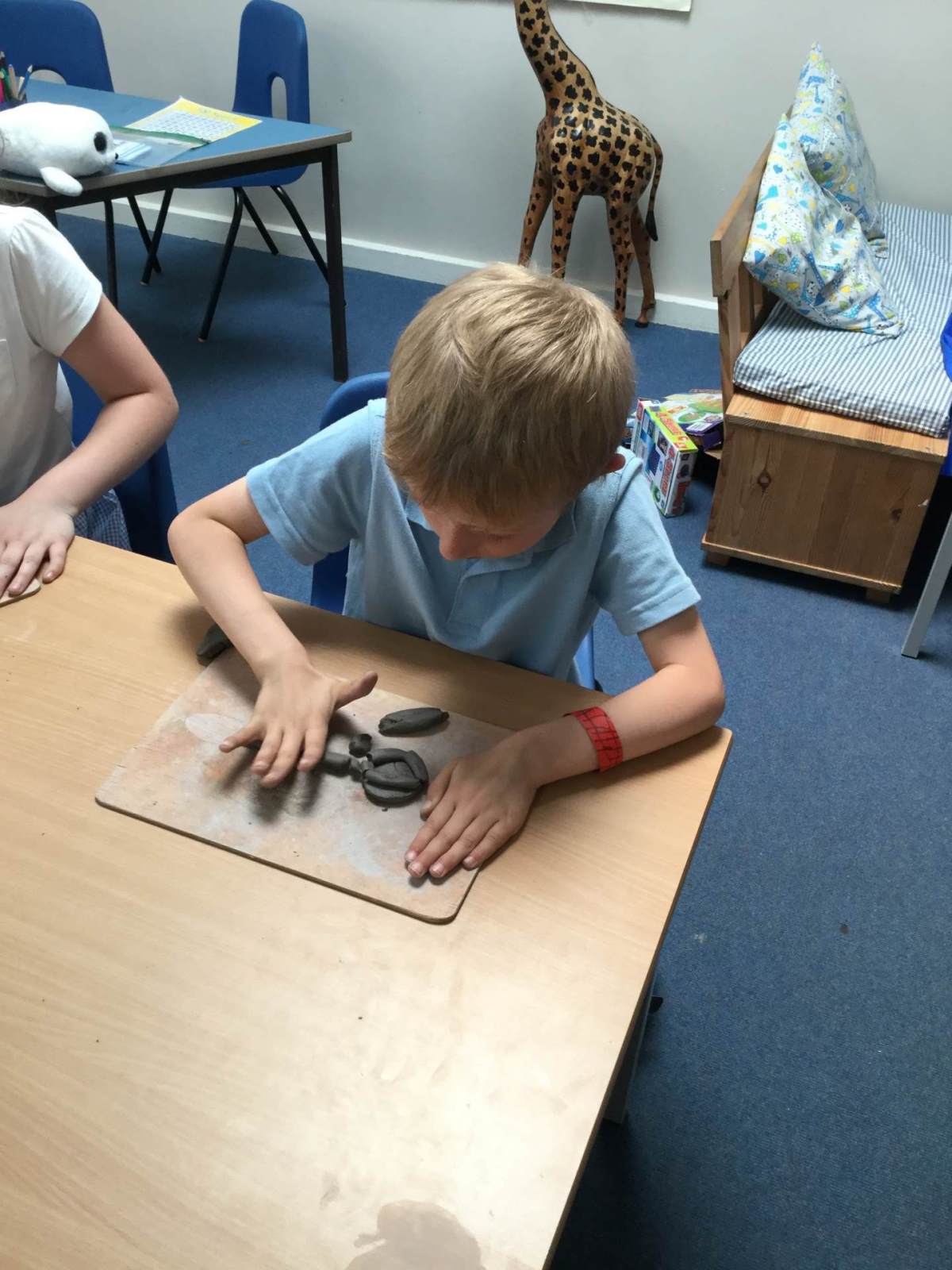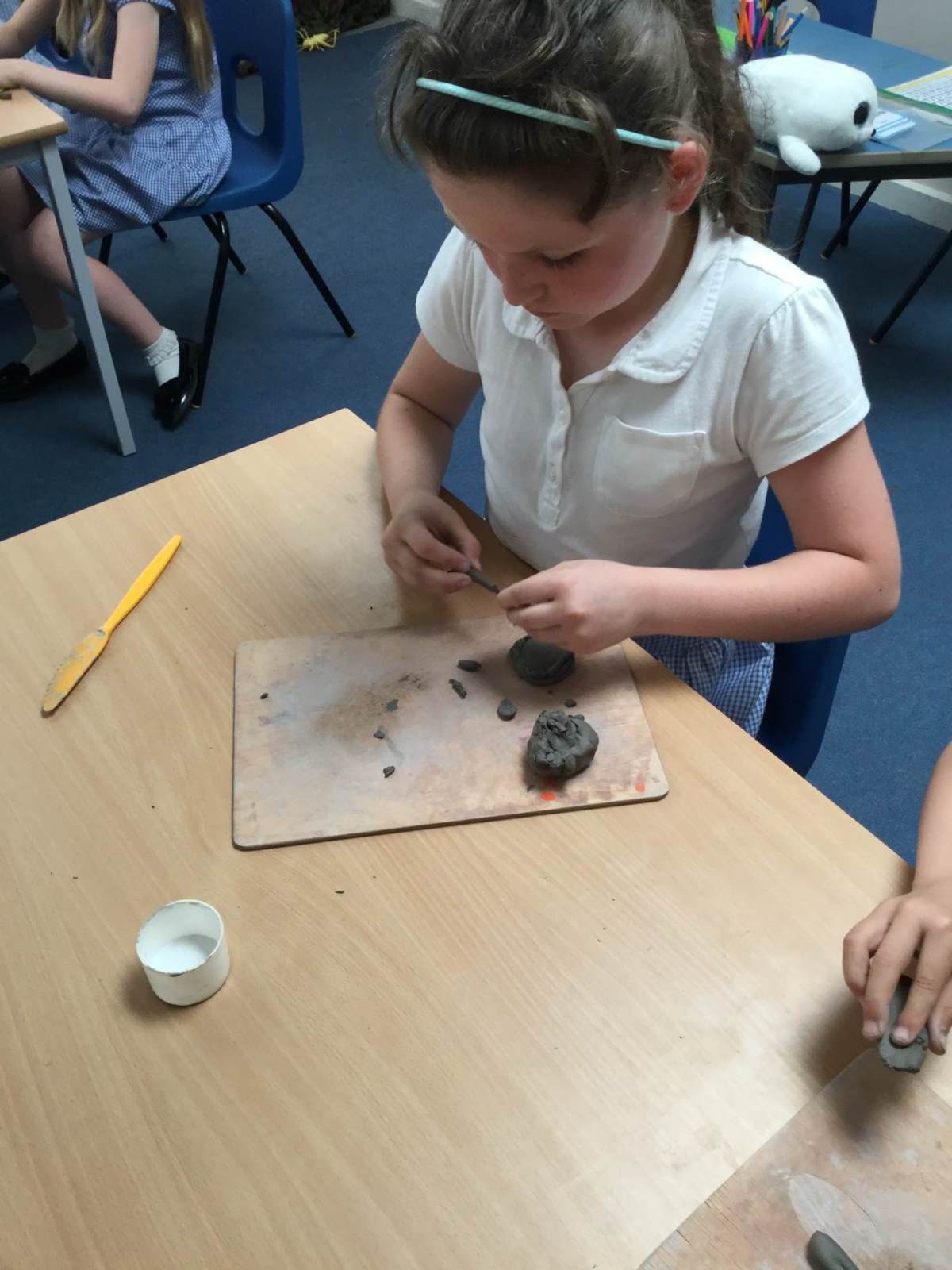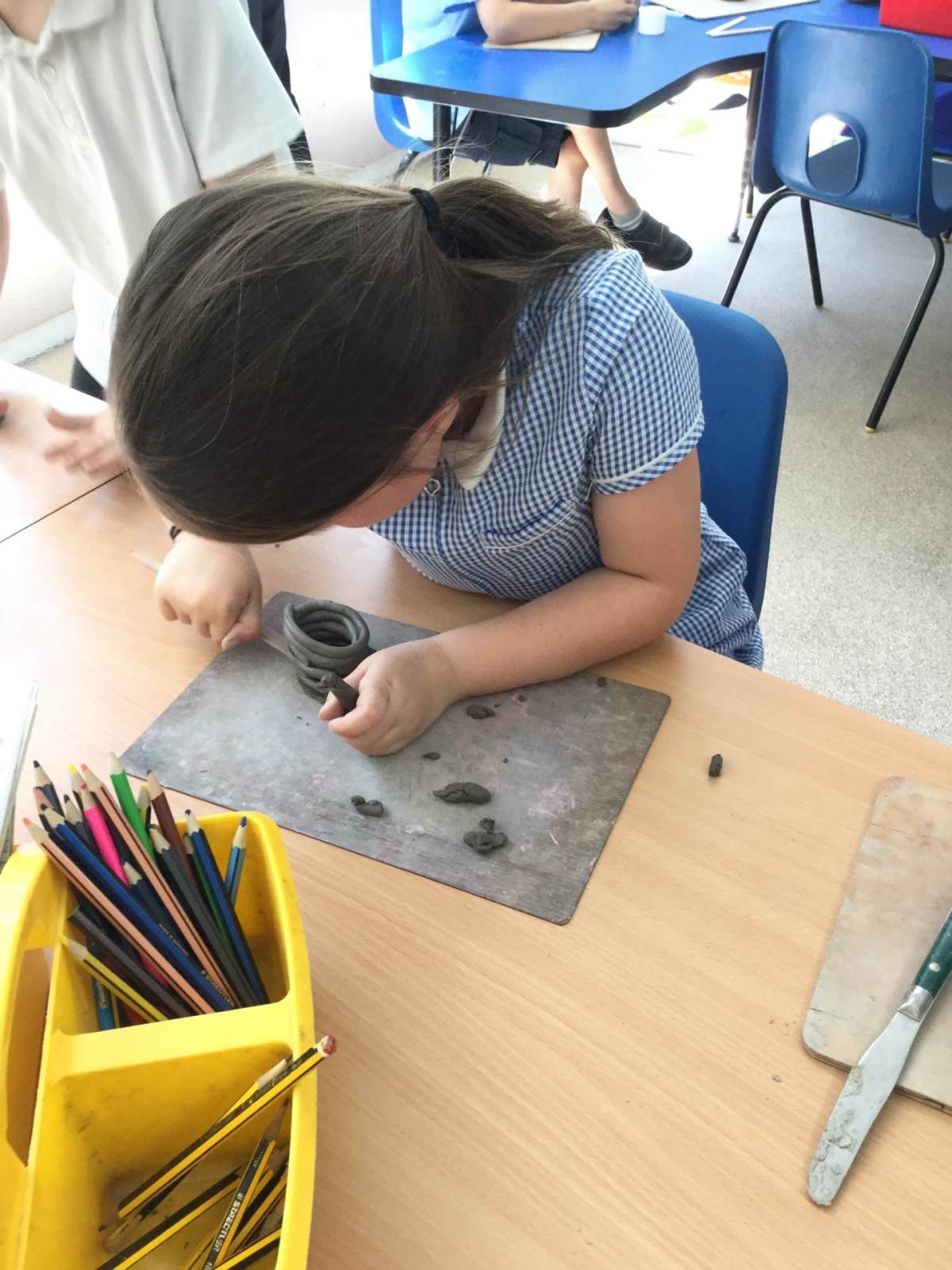 June 2019
Sports Afternoon.
This afternoon we had our final visit to the Junior School. The Year 3 children had organised a lot of fun sports activities for us to complete.

Magical Maths!
We have been really lucky to have another visit from the teachers at the Junior school. On Friday we were challenged to make different pictures using a tangram. We had to think hard and follow the instructions.
After this we put our weighing skills to the test and practised balancing the scales carefully.
What a lot of questions!
We have had a really busy week in Giraffe Class this week. We started off by linking our English work with topic and computing! We wrote as many questions as we could think of about animals from different countries then used the iPads to research our answers. Do you know what a group of kangaroos are called? Do penguins have legs? How long is a giraffe's neck? There were just some of our questions.
We then moved onto some fantastic art. We have been looking at how we can manipulate materials. We had to try and make our name, initials and a small structure that would stand up. It was really interesting how we could change a material!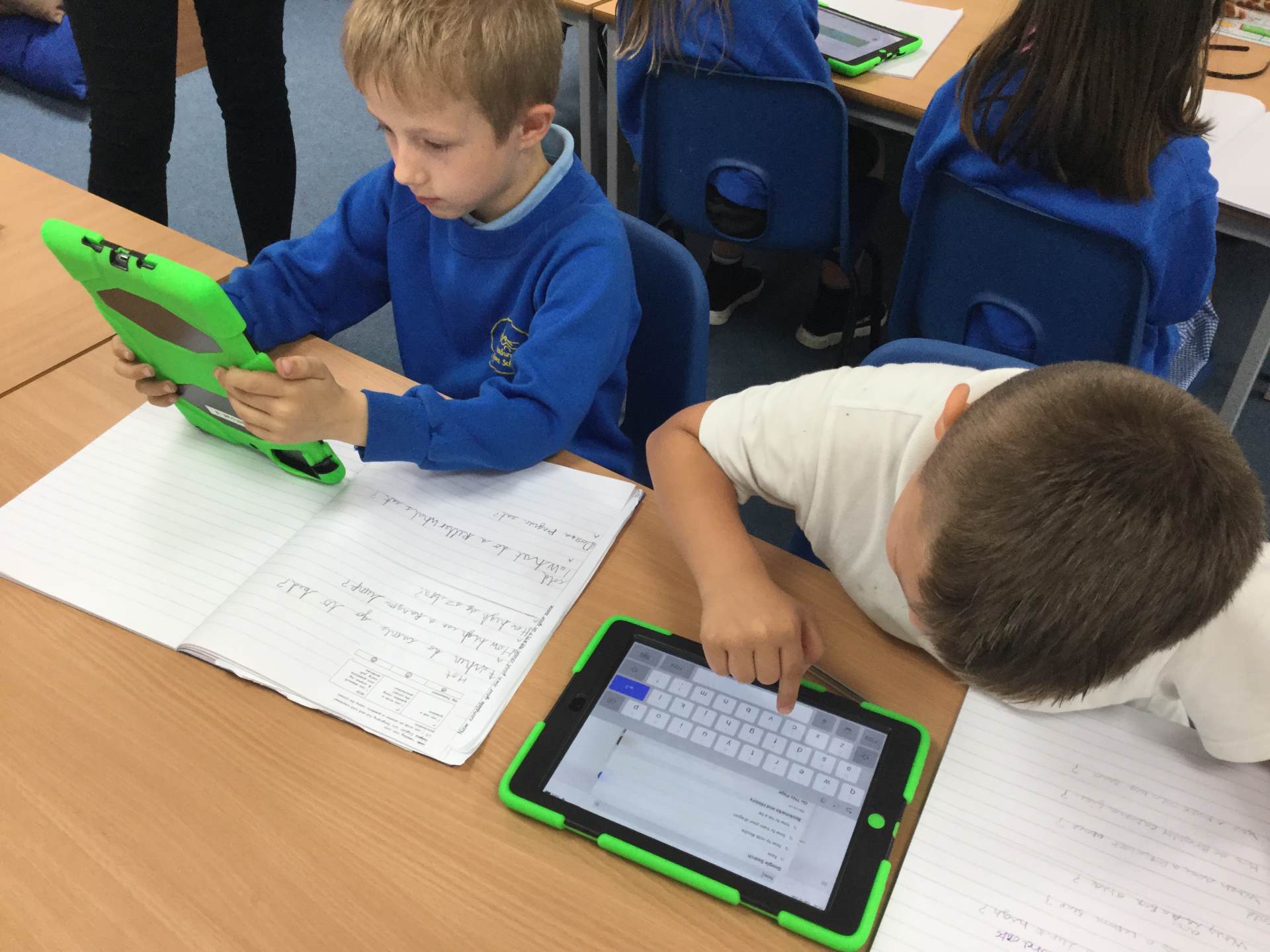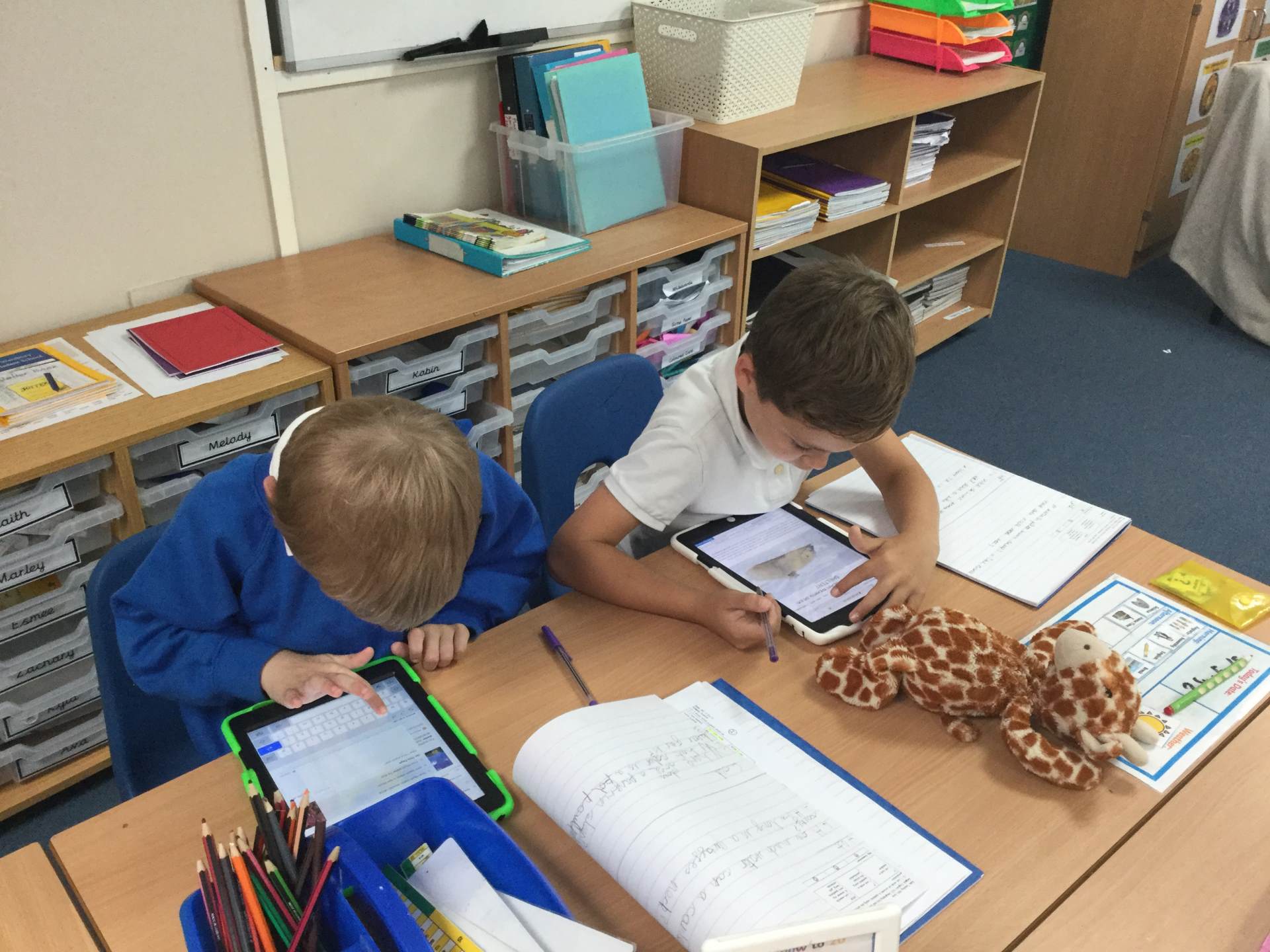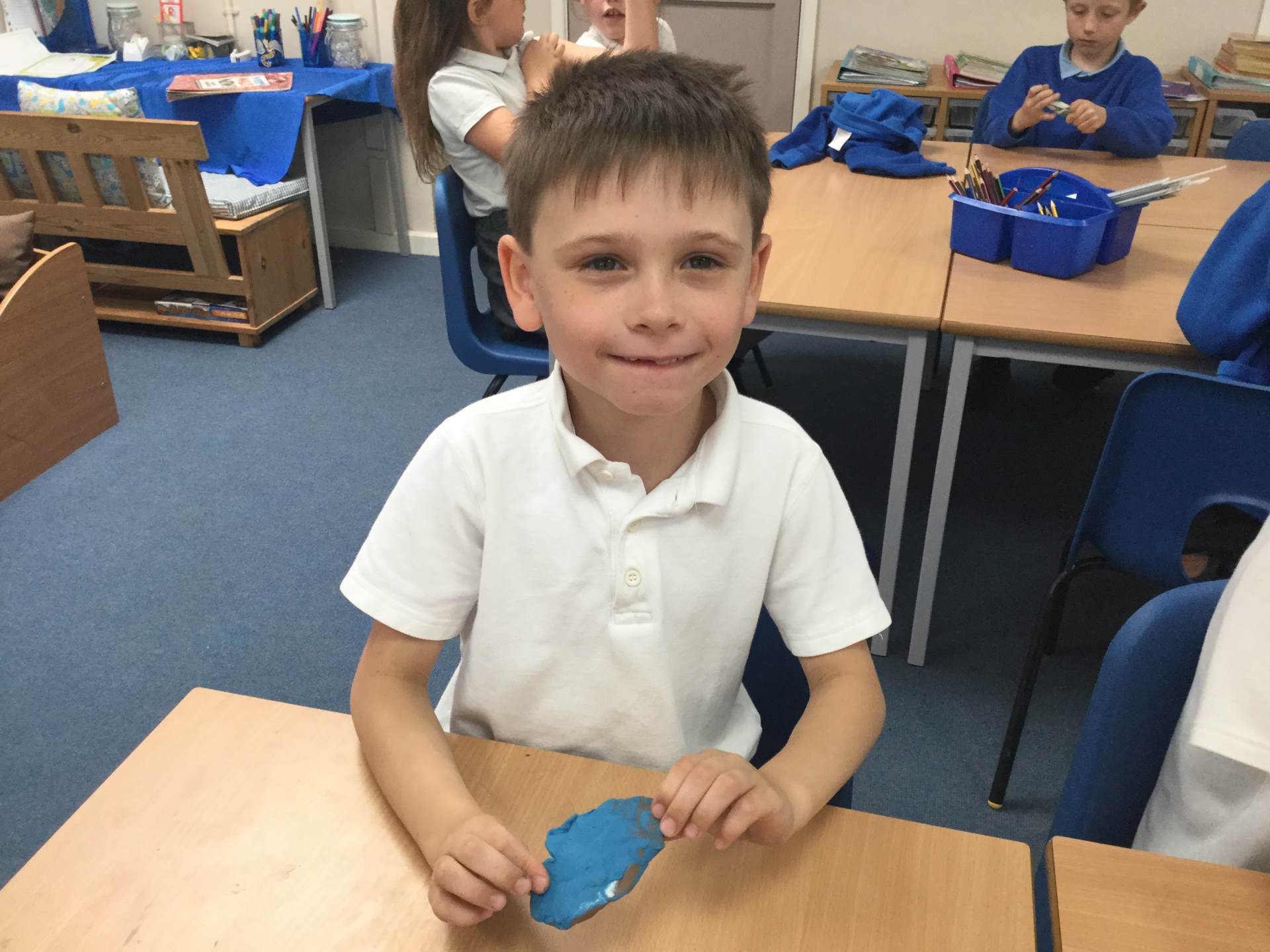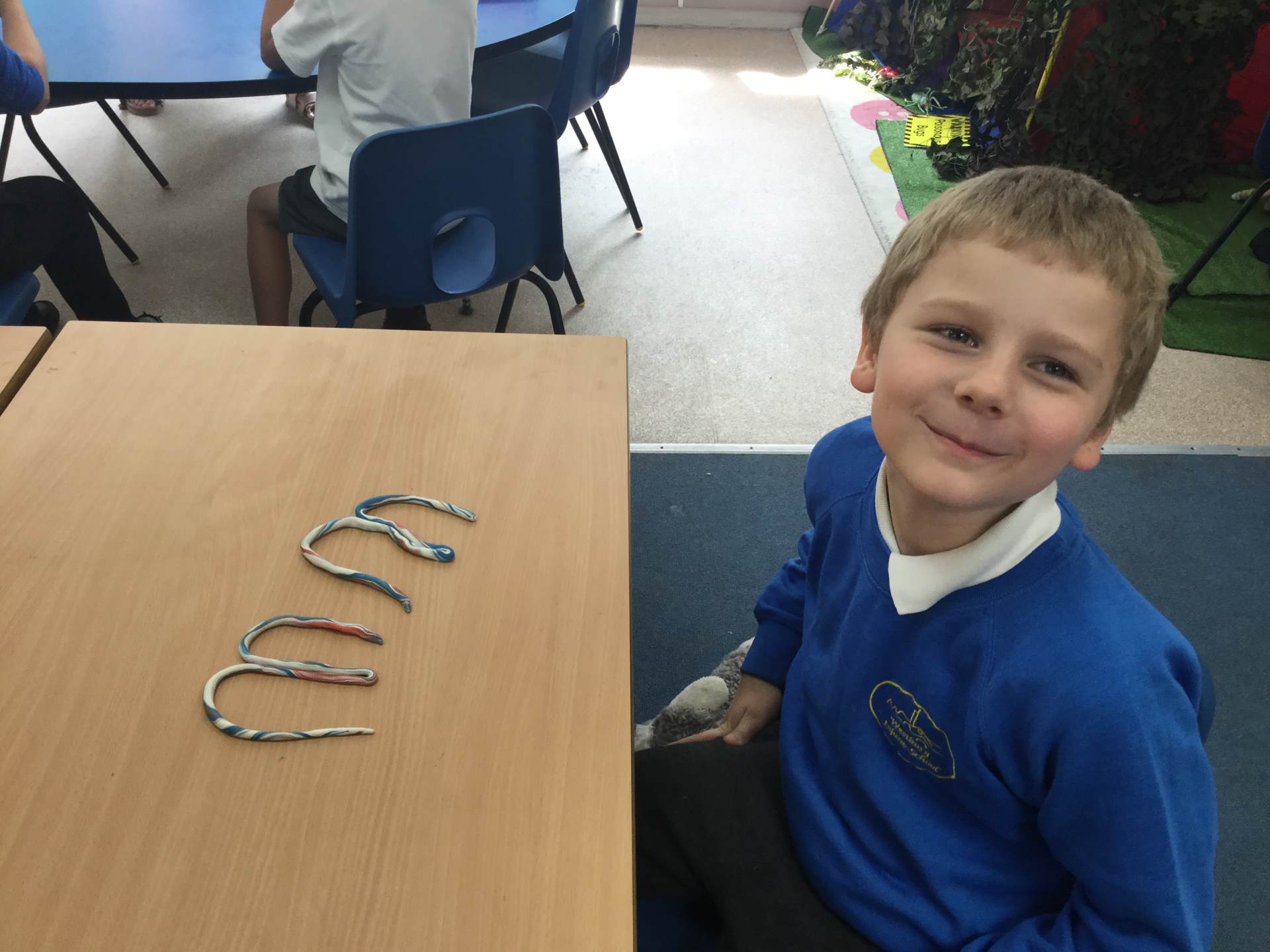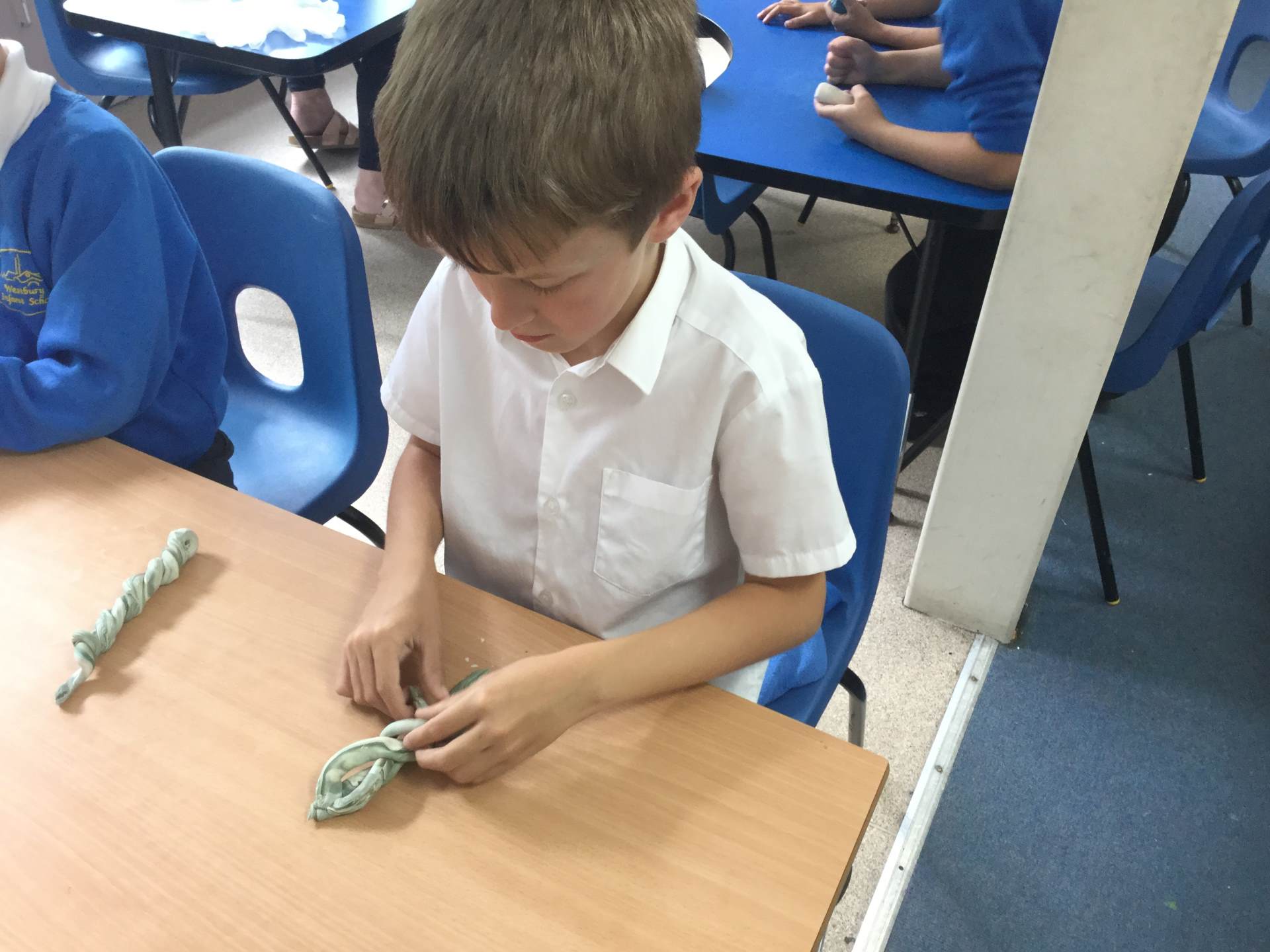 The (Wet) Wild Place Project in Bristol
Today, Y2 visited the sister project of Bristol Zoo - The Wild Place project in Bristol. The persistent rain did not dampen the excitement of visiting this great zoo which enabled us to explore the habitats of a variety of animals from around the world by following various trails into the undergrowth. We managed to see all the animals despite the wet weather. Some were harder to spot than others as they had the sense to keep under shelter, but with a little patience and lots of opportunities to visit the viewing stations, our patience was rewarded with lots of interesting antics. We were lucky to have the whole venue to ourselves which was great and the children thoroughly enjoyed our damp day. It is certainly a super place to visit.
May 2019
Pirate Party!
Thank you to all the parents who came to share our wonderful learning this afternoon. It was so lovely to see you all.
We had a great time making pirate flags with you then using our map skills to find the clues to spell out the name of that pesky pirate Blackbeard!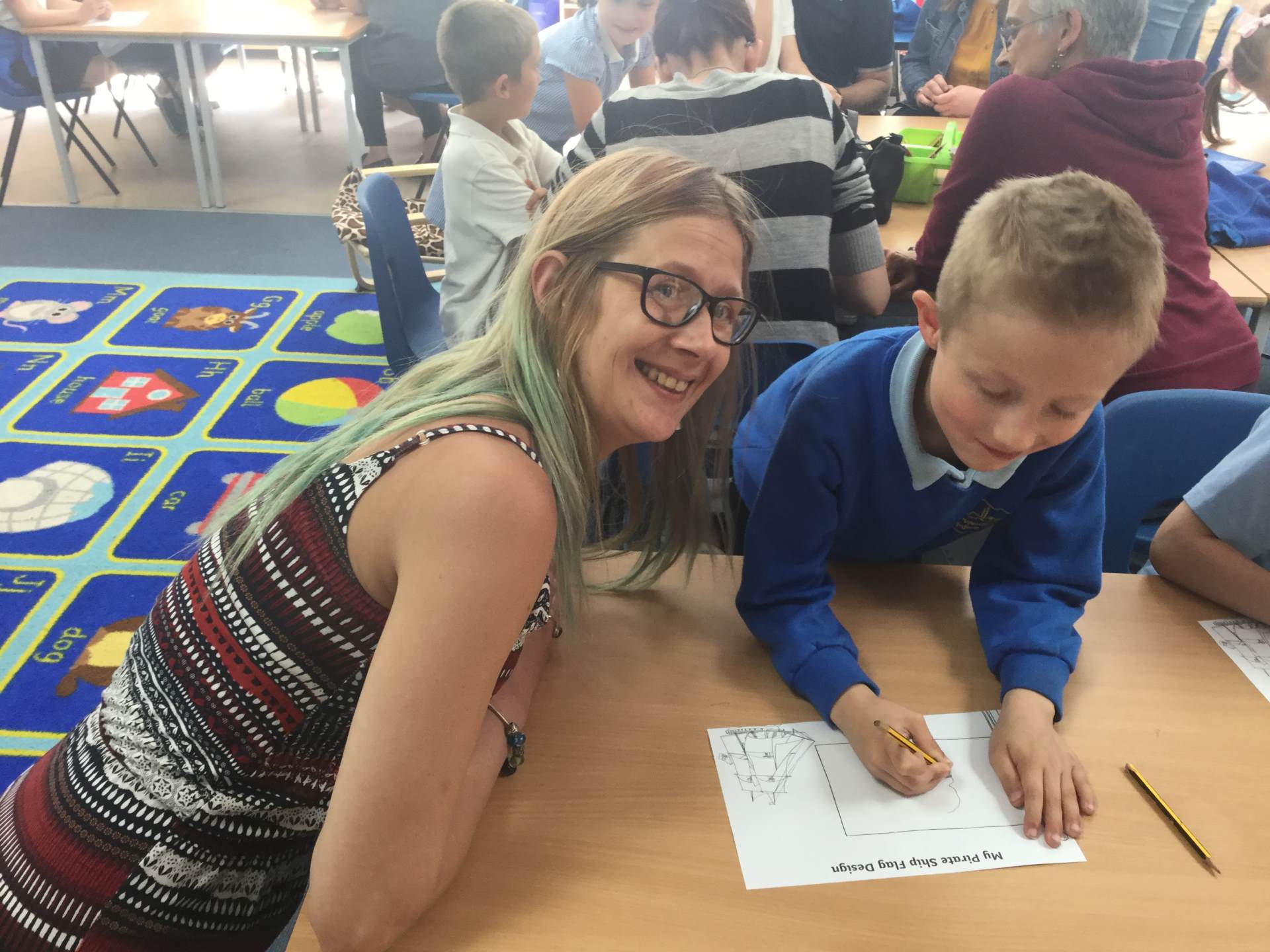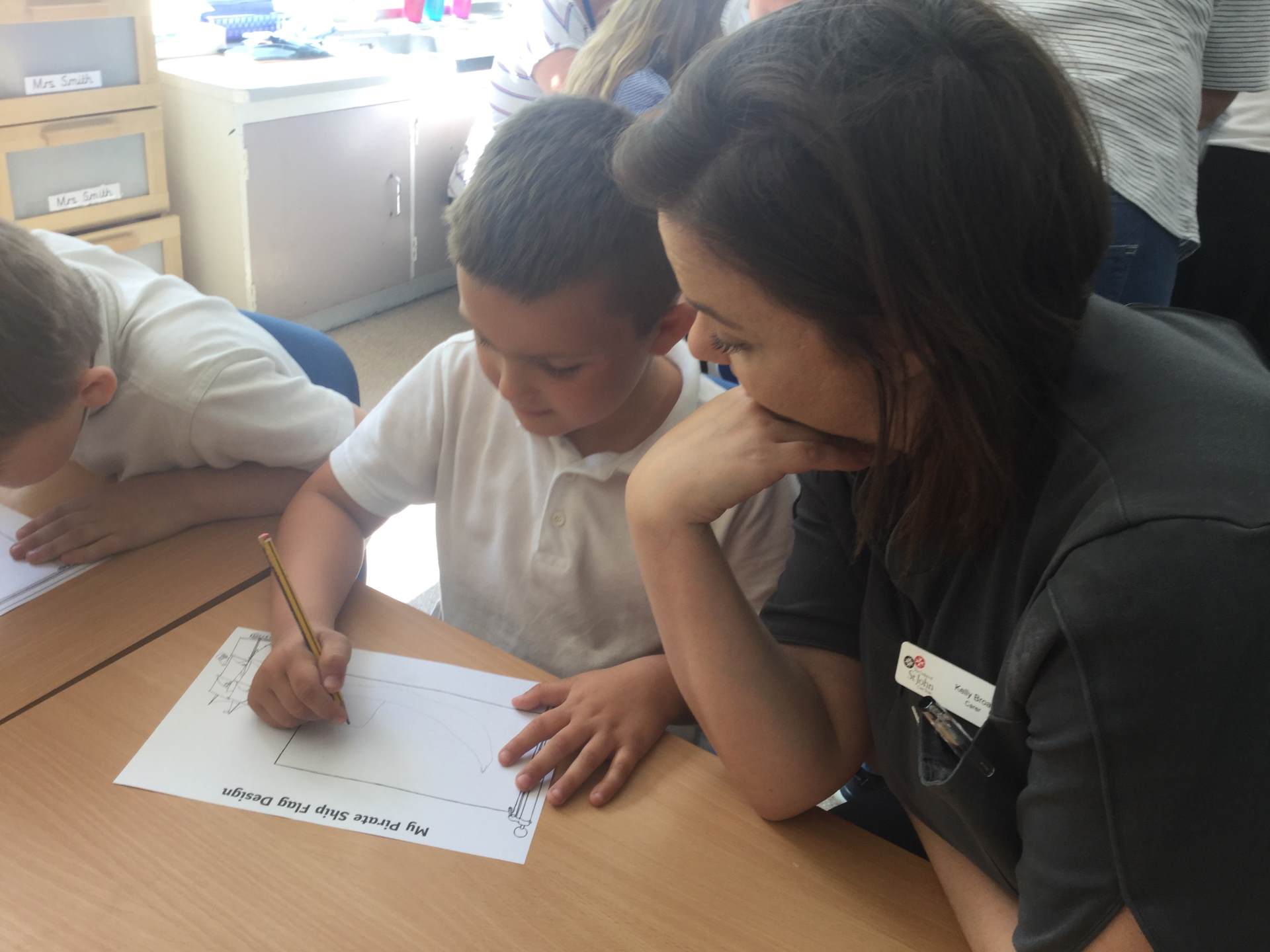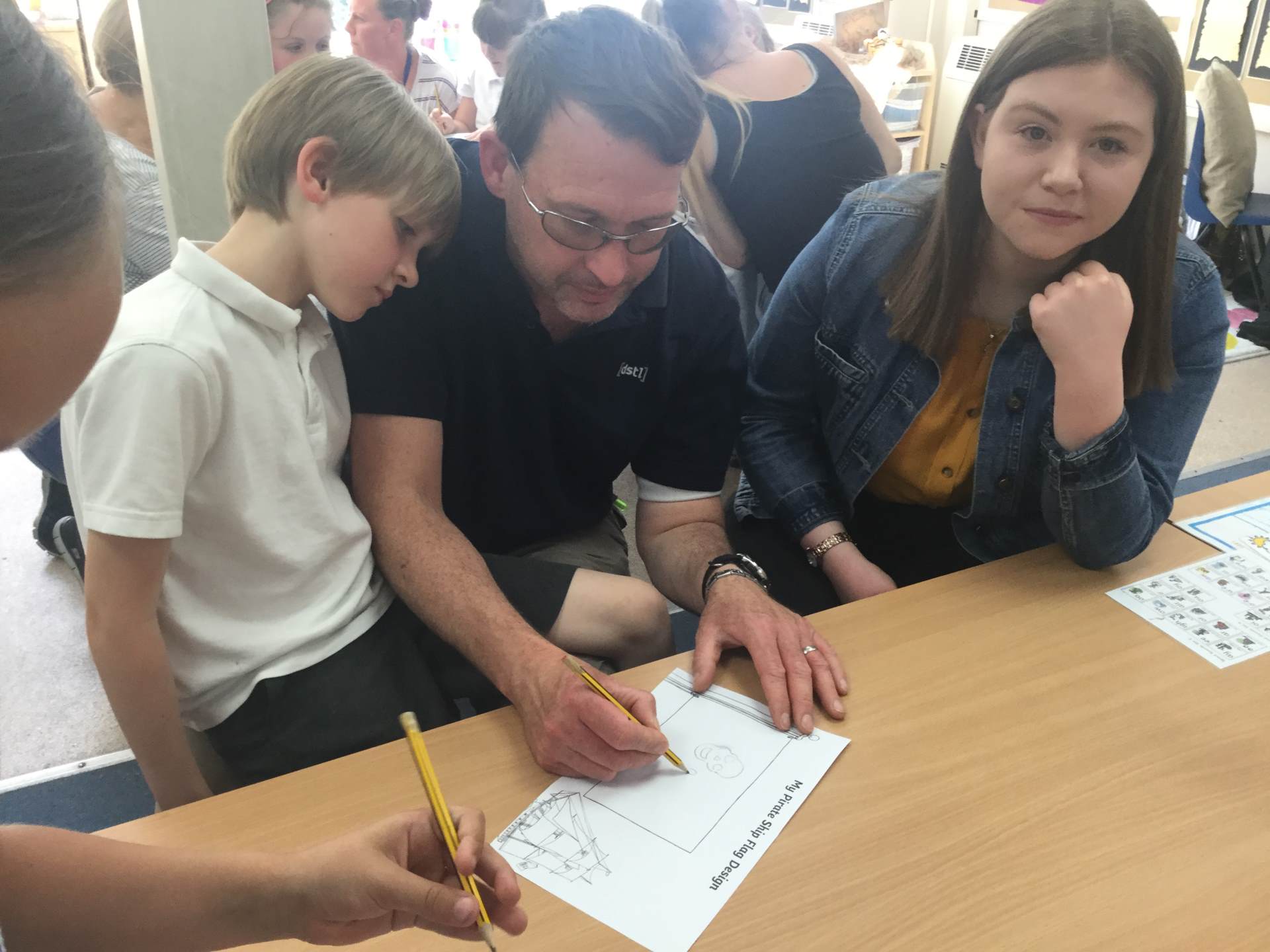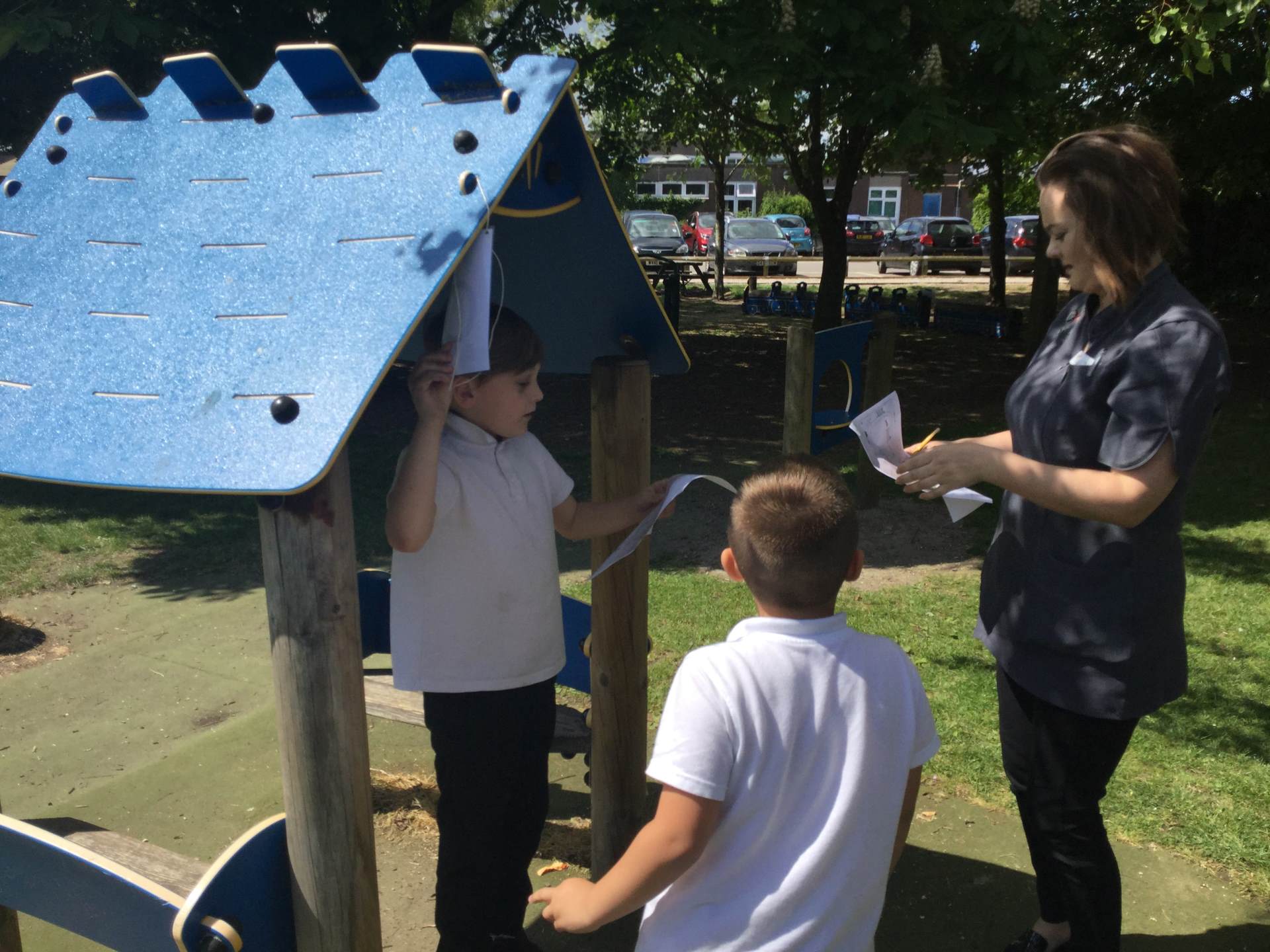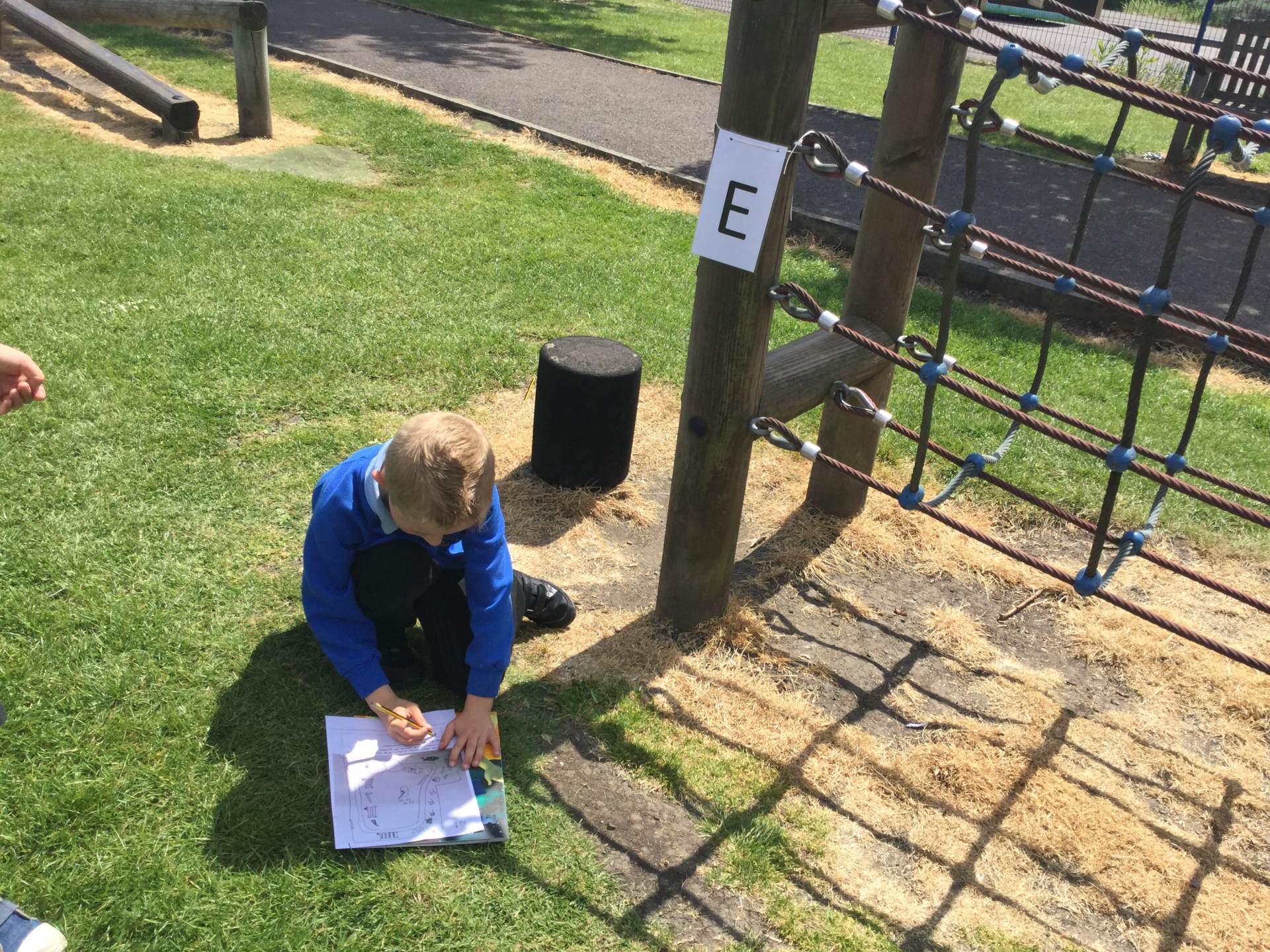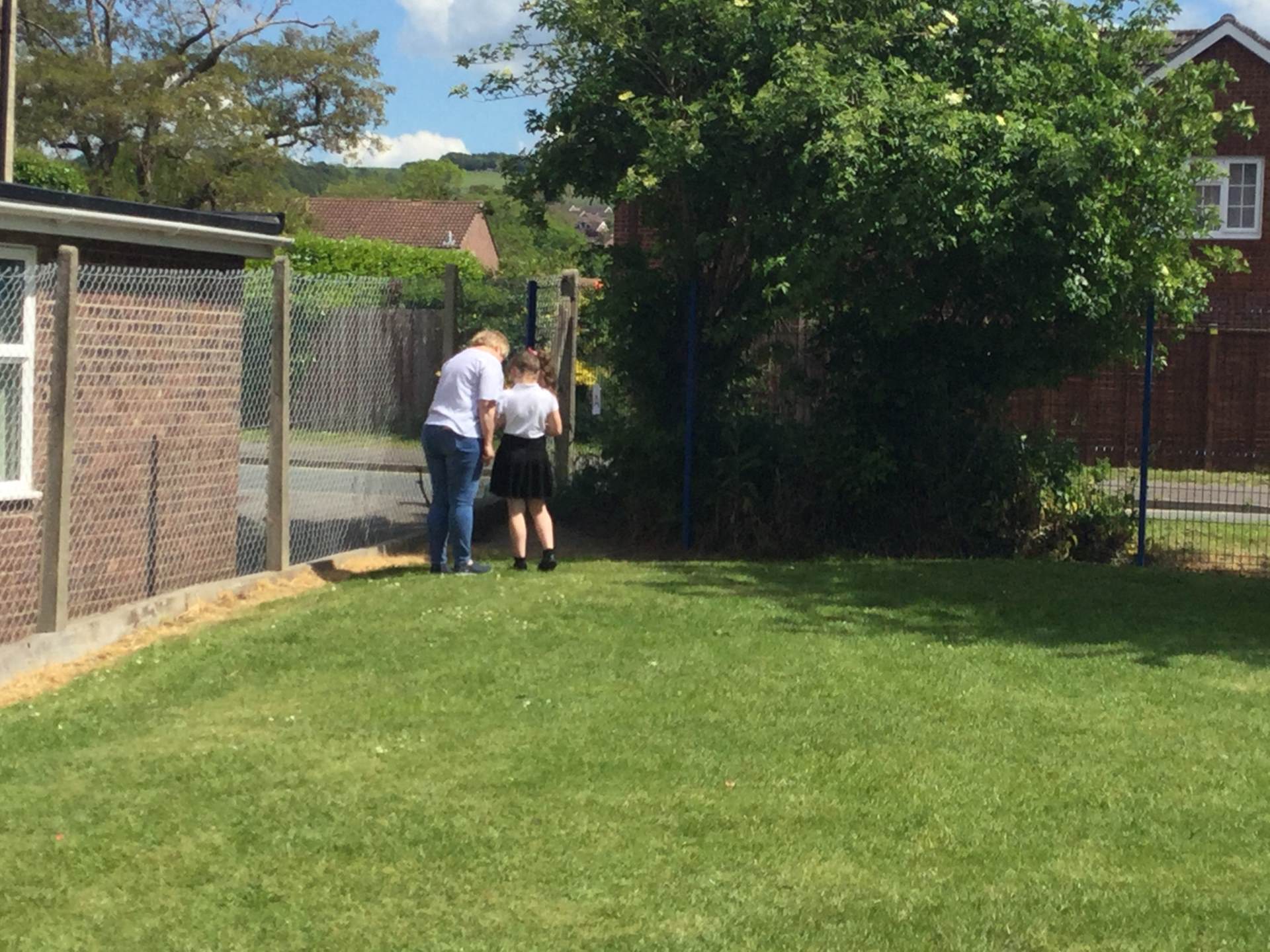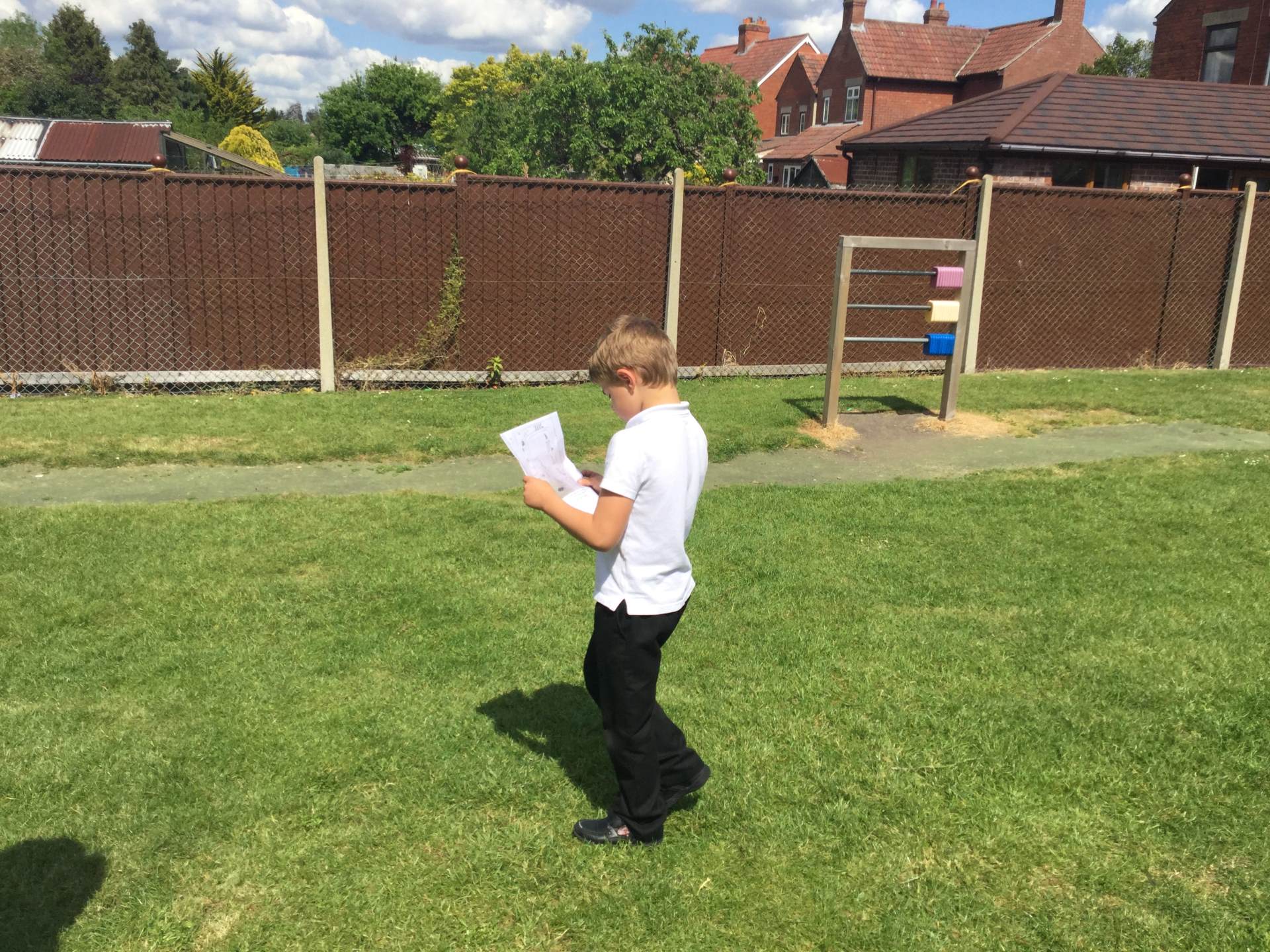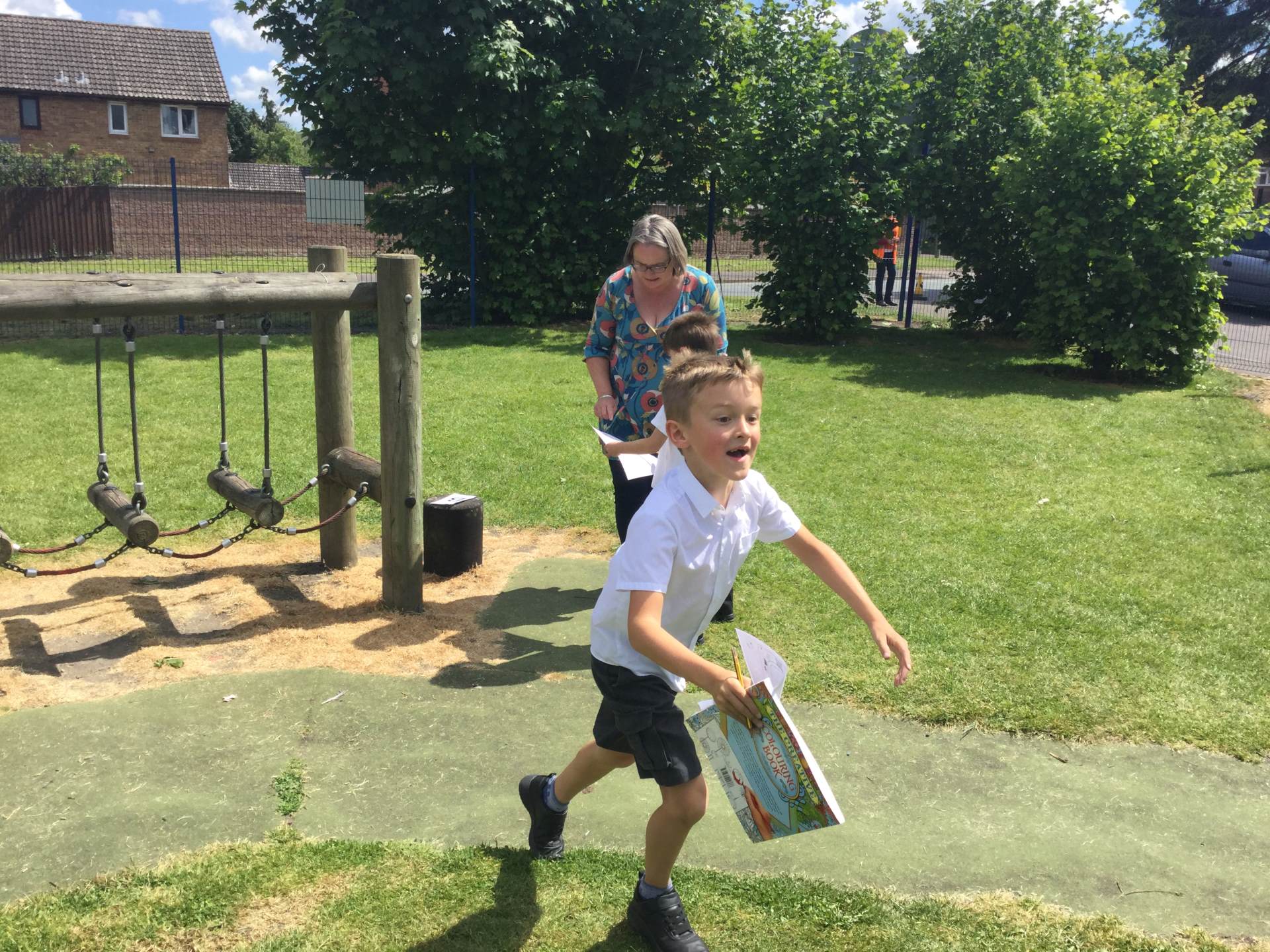 Car Challenge
This week we were set an extra special challenge by Mr Brewer. We had to design a car to travel in a straight line using a show box. There was so much to do and think about....the size of the box, making the holes for the wheels, measuring and cutting the axles, attaching the wheels, where to place the wheels and of course the all important decoration!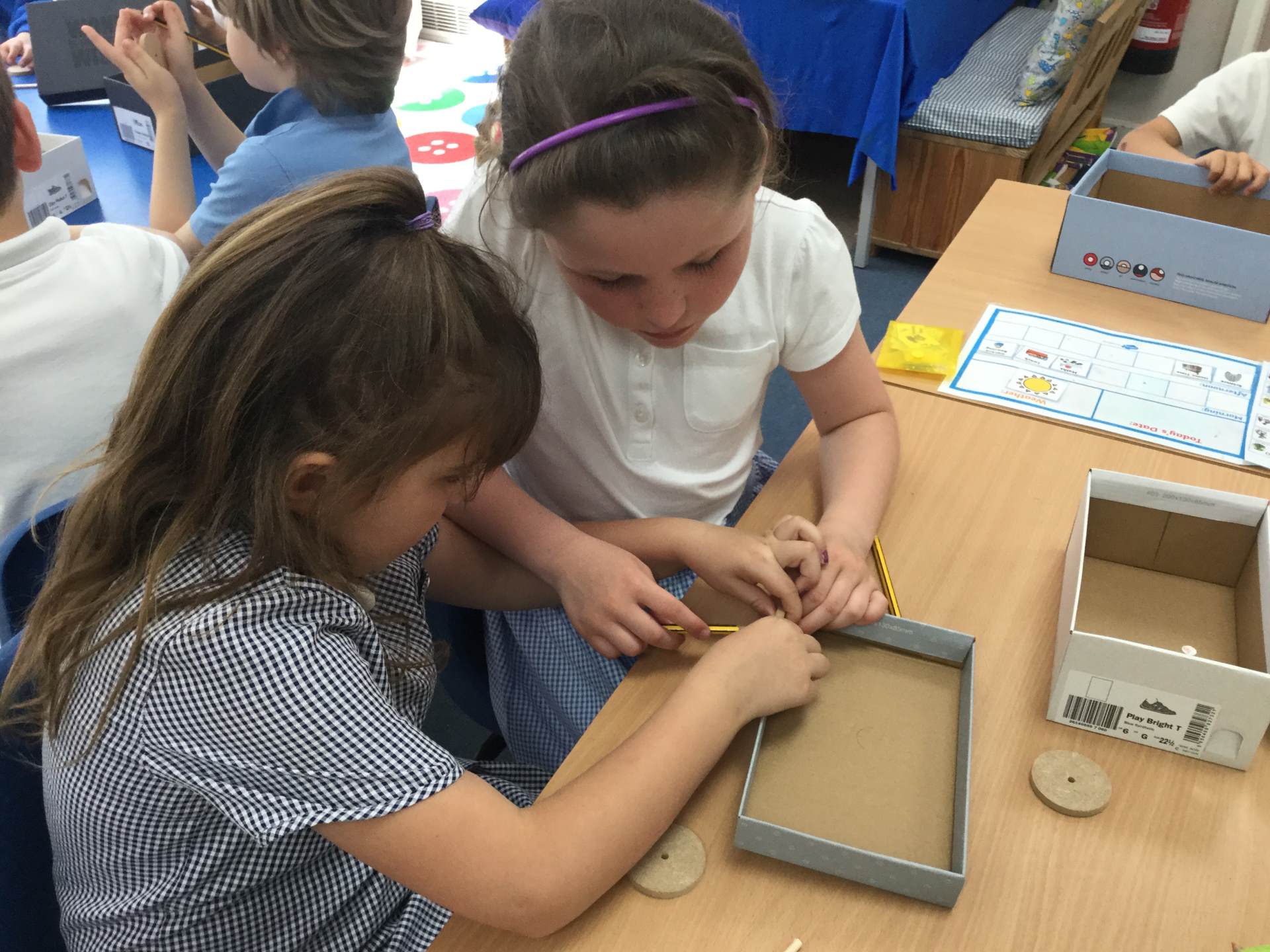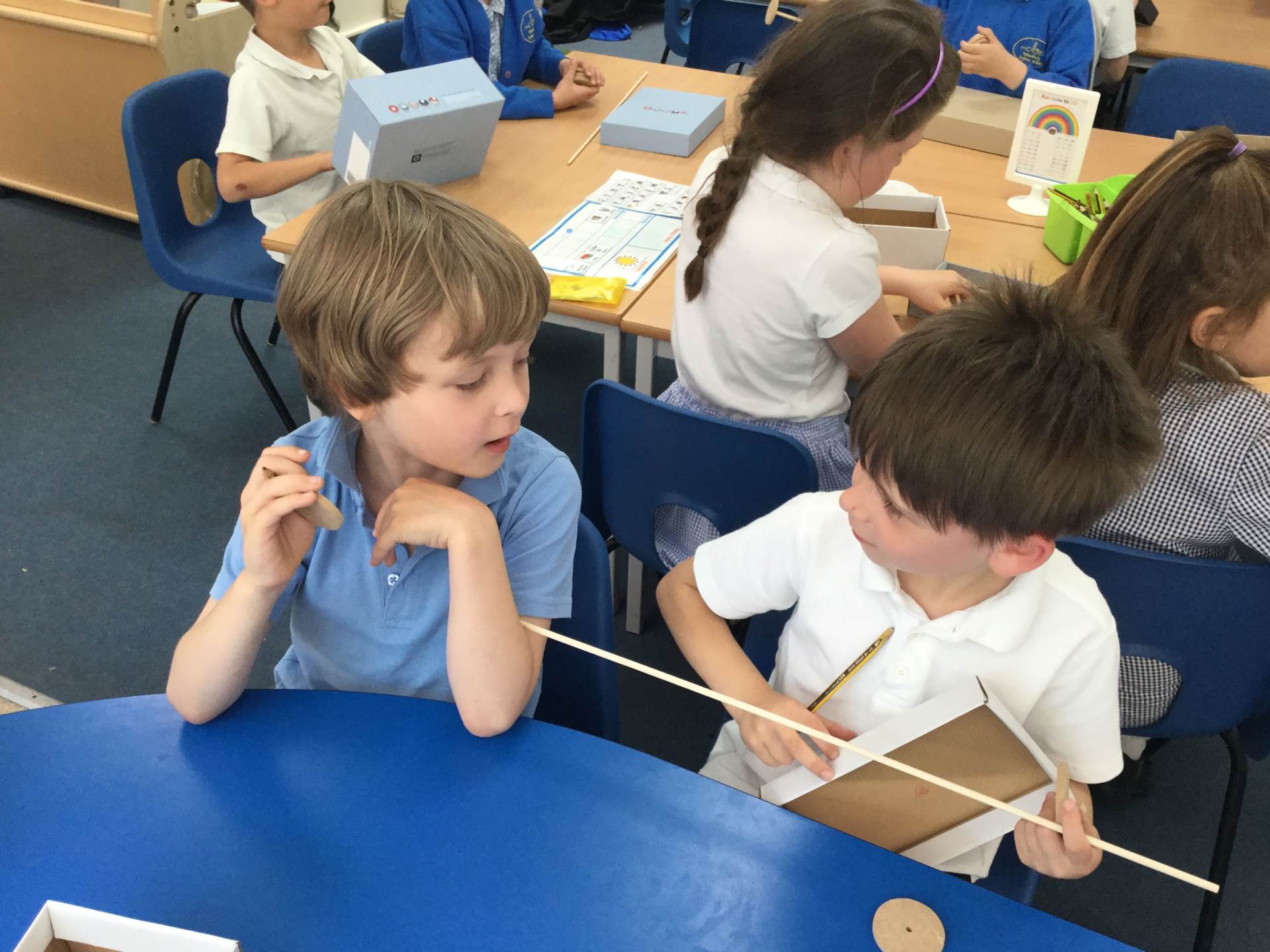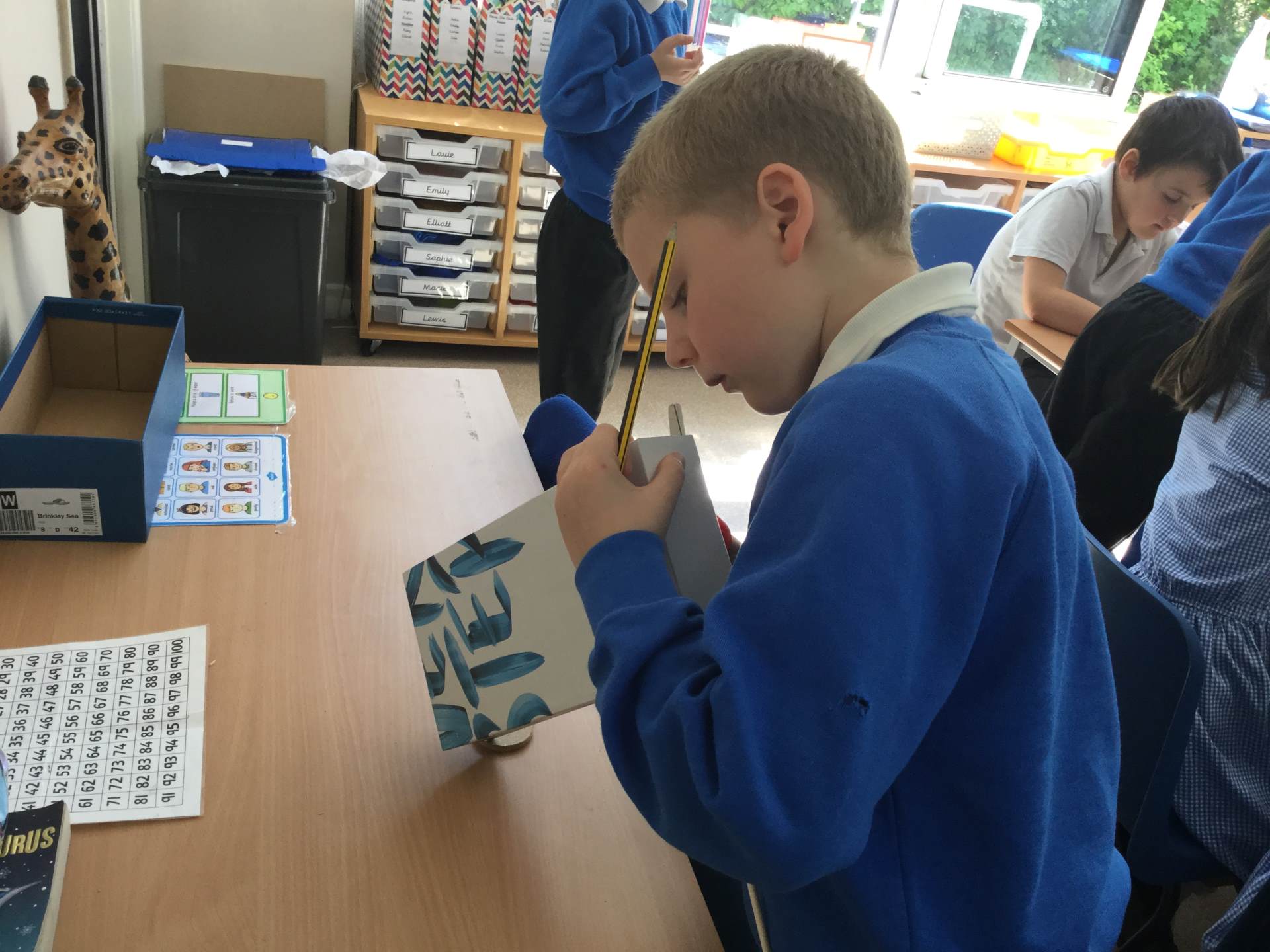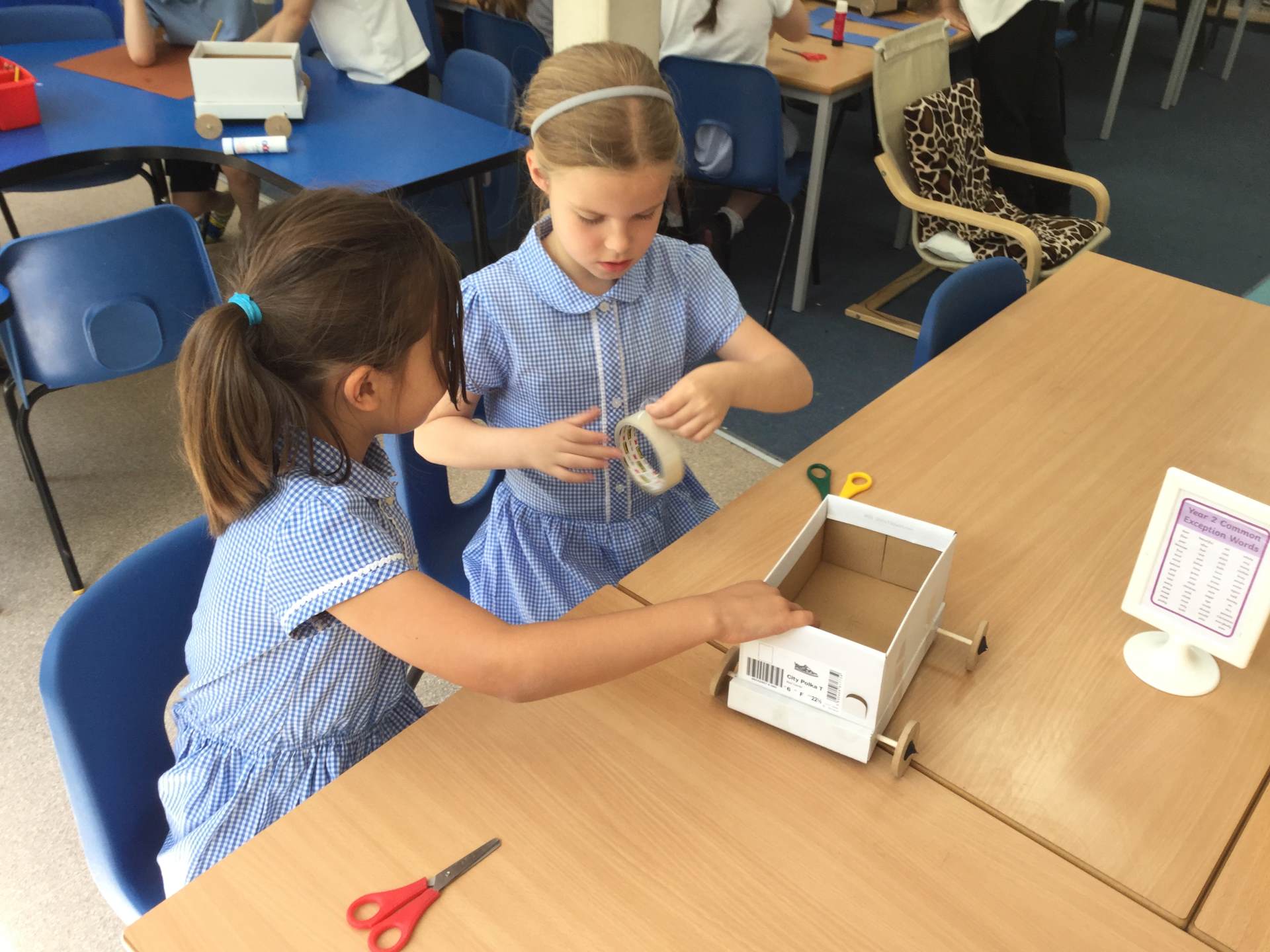 Boat Making!
As part of our topic we have had to design a new boat for Blackbeard. To start with we just drew a picture of a boat but now we know the names of all the different parts!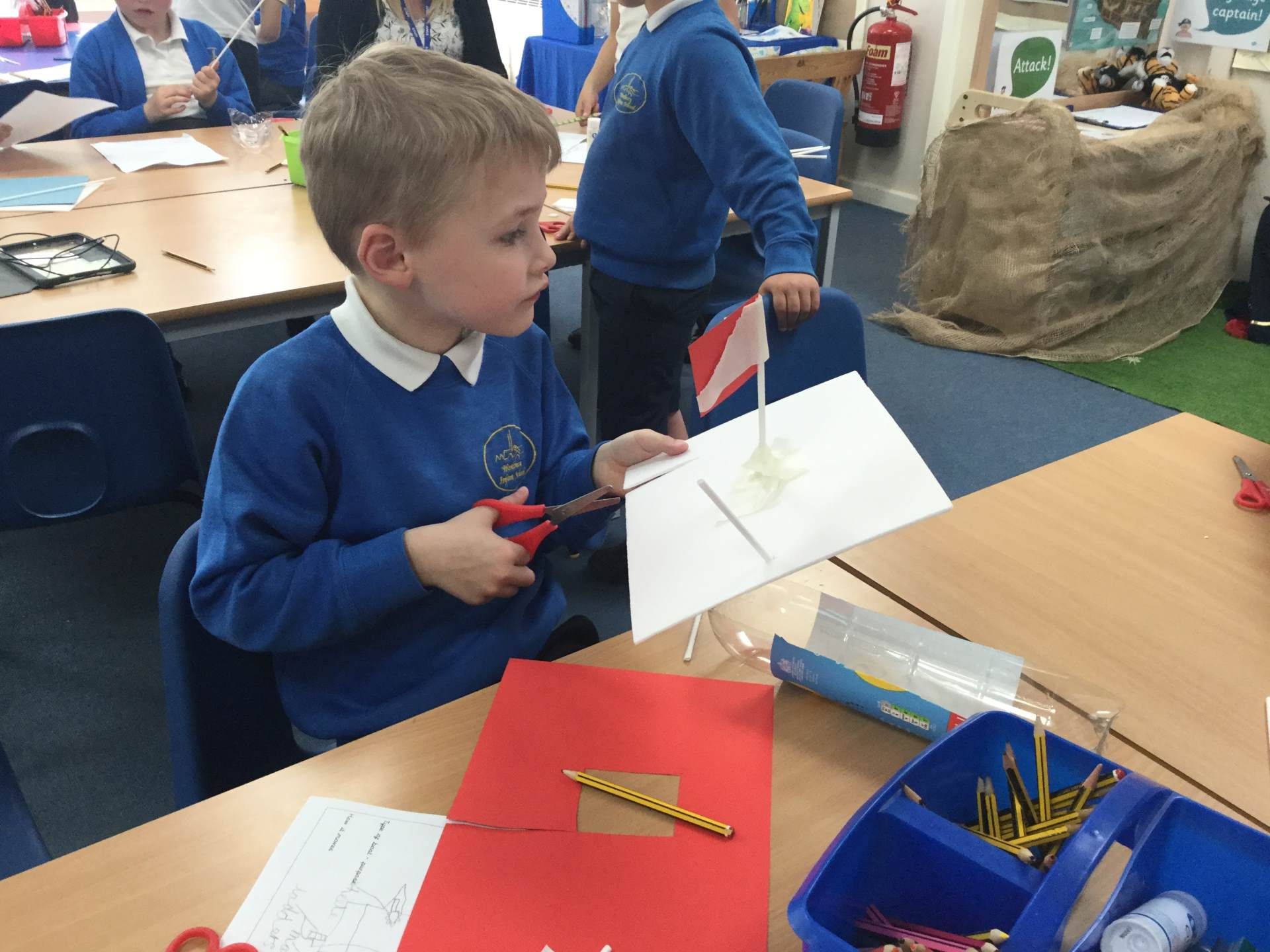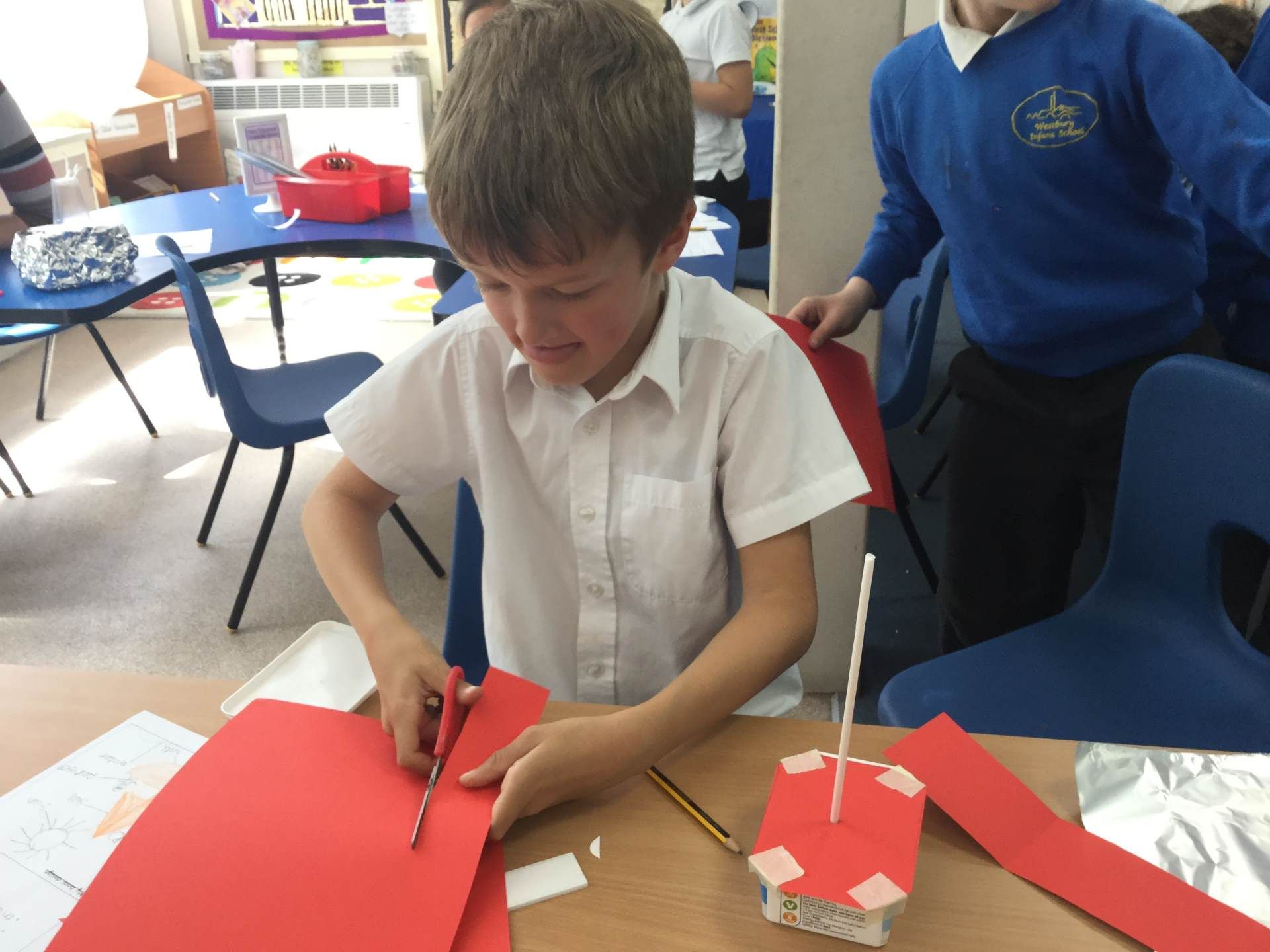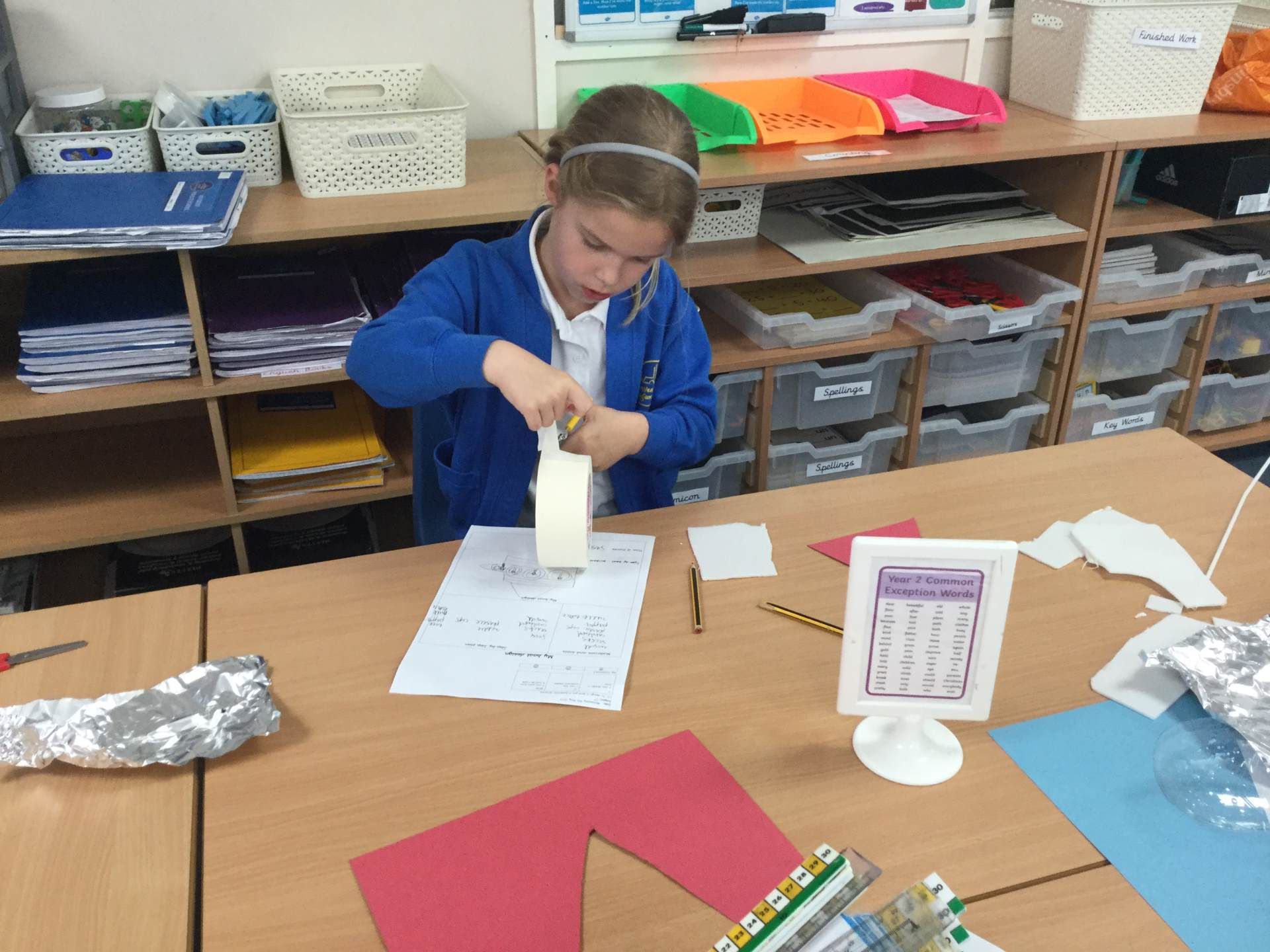 April 2019
Walk the Plank!
As part of our PE we have been trying really hard to balance. This is not only on one leg but balancing equipment on different parts of our bodies as well! This afternoon Blackbeard left a lot of treasure (beanbags, cones and quoits) in the hall and we had to get it back to our treasure chests by balancing on the plank (a skipping rope!) We had great fun with different balances.
Then as part of our music we have been learning 'The Friendship Song' and today we used glokenspiels to accompany the music. We had to concentrate and keep in time!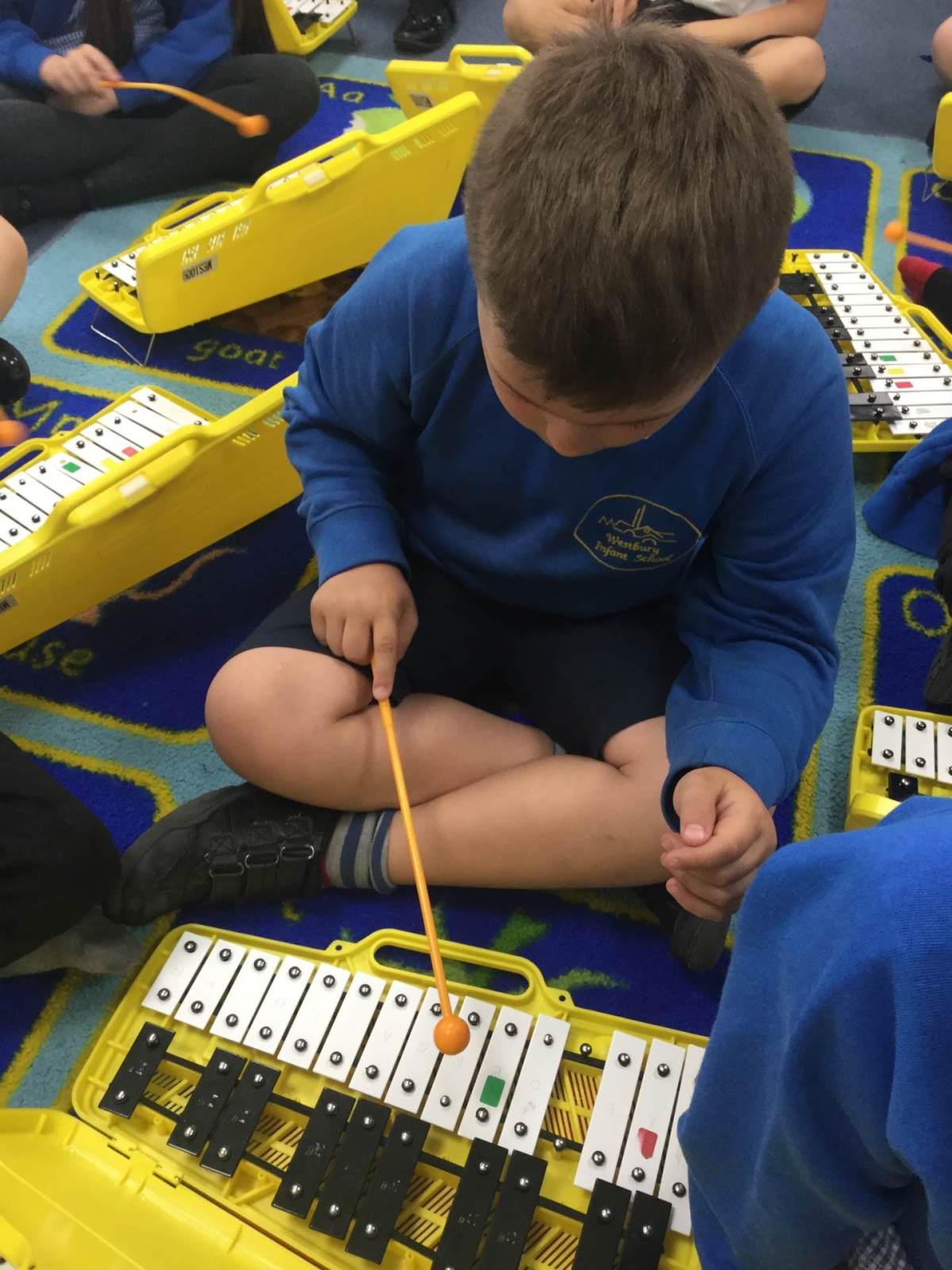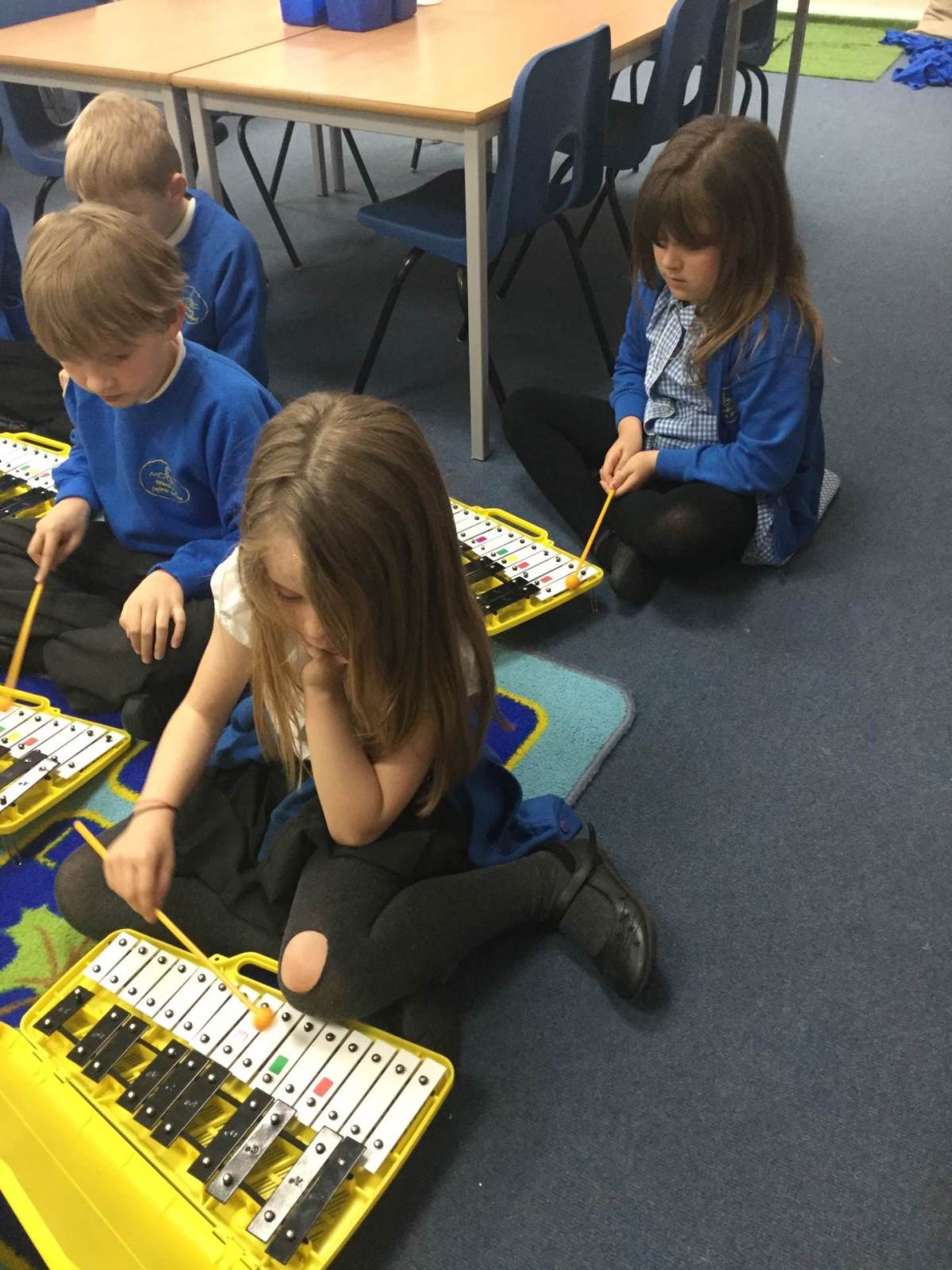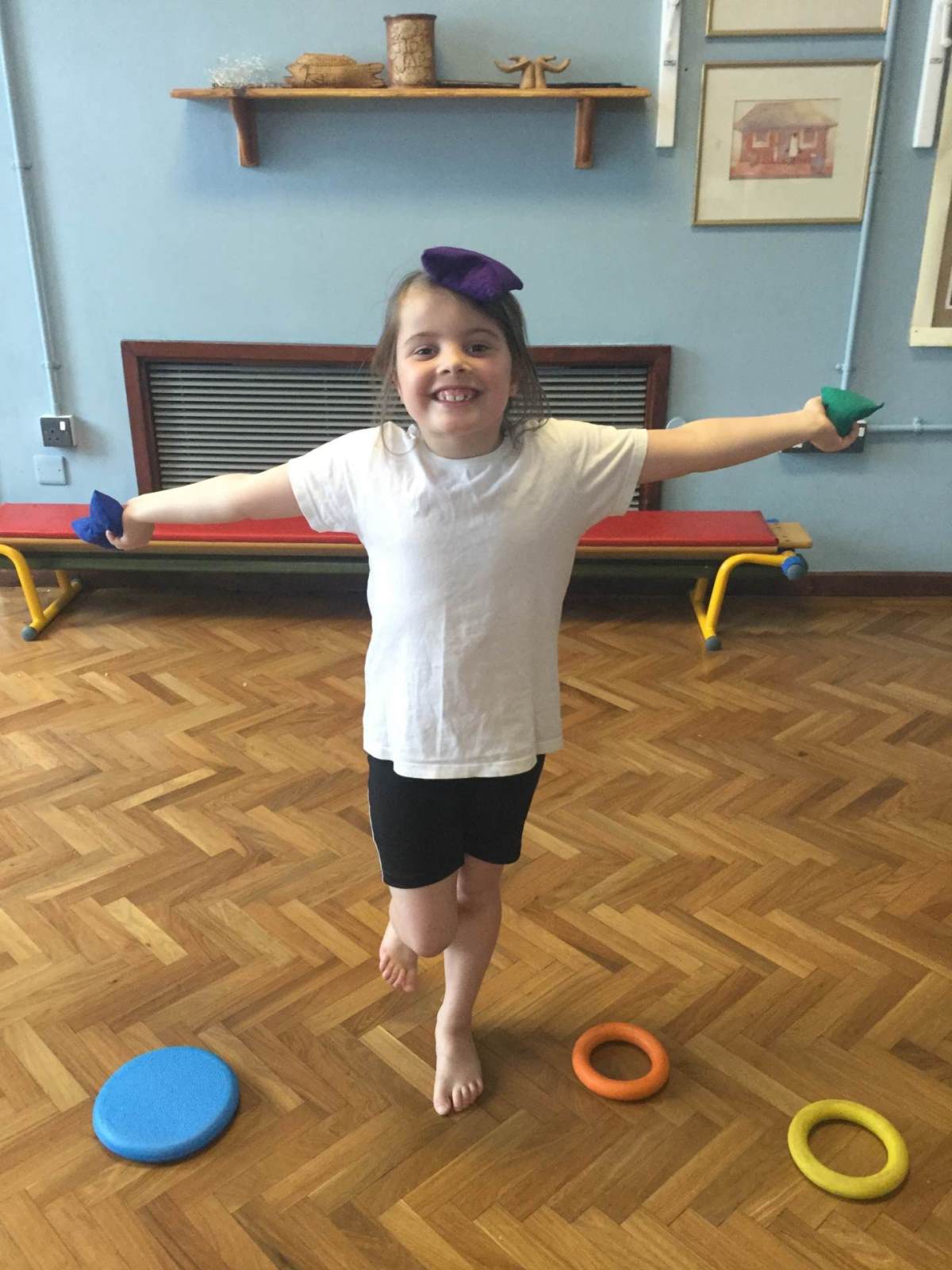 Have a look at some of our learning!
Blackbeard!
Since our trip to The Matthew we have been very busy! We have spent a lot of time researching Blackbeard the Pirate and looking at his appearance, personality and why he was famous.
He wasn't a very nice pirate and he once shot his friend in the knee...just for fun! We were asked by the British Navy to make Wanted posters to help them capture Blackbeard. Some of our rewards were a huge £15!
The Matthew!
On Friday we had the most wonderful visit to The Matthew in Bristol to help us with our topic on pirates and especially Blackbeard. We had a great time exploring the boat and then had fun looking around M Shed.
Everybody commented on how wonderful we looked as we were dressed up as pirates!
March 2019
Ugly Bug Ball
What a wonderful end of term event we had in year two! Thank you again to all of the grown ups who came along and joined in- we hope you had a lovely time.
We were all busy in the morning using our ugly bug designs to create healthy snacks that looked like creepy crawlies. We were so excited to try them in the afternoon although some combinations (celery and peanut butter) weren't too popular!
We also spent time decorating some plant pots that we planted some pansies and violas in. Don't forget to water your flowers regularly and give them lots of sunlight so that they can fully bloom.
Super Shape Sorting
In Maths, we have been learning about the properties of 2D shapes. We have been practising counting the sides and vertices, finding lines of symmetry and reasoning about equal sides. Today, we took advantage of the sunshine and went outside to use Venn Diagrams to sort a selection of 2D shapes. We had to think carefully about which shapes to place in the intersection and which shapes would not fit in the diagram at all.
Marvellous Multisports
Yesterday, year two were lucky enough to be invited to Matravers School to participate in a multisports festival.
We were joined by children from other schools in Westbury and in our teams, we took part in a variety of games that some Matravers pupils had designed especially for us. There were tag games, ball games, bean bag games and obstacle courses to name a few and we had a great time learning some new skills! We can't wait to try out some of the games back at school in our PE sessions and on the playground.
Whatever the Weather
In Geography we have been learning about weather patterns and how seasonal changes affect the weather that we observe in the Springtime. This week has been a very interesting week of weather with a mixture of sunshine, rain and of course Storm Gareth!
We learned about the different weather symbols and watched some real weather reports to help us with the vocabulary we should use.
We went outside and observed the weather - luckily the sun was shining and Storm Gareth hadn't got to us yet! Once we had written about the weather in detail, we presented our reports to the class using our clear speaking voices.
Wonderful World Book Day
Yesterday, Westbury Infant School celebrated World Book Day by dressing up as our favourite books characters- there were some fantastic costumes on show!
We were very lucky to have a visit from the author and illustrator, Mike Brownlow who is well known for writing 'Ten Little Superheroes', 'Ten Little Pirates' and many more stories.
We joined in with a special workshop where we listened to some of his stories and used actions to retell them. We then listened carefully to some step by step instructions to help us to draw our own little pirate and a little robot. There were some fantastic illustrators in Giraffe Class.
Thank you again to all of the parents who made and bought some wonderful costumes- the children really enjoyed showing them off!
This is not a passionfruit...
This week we read the book, 'I Will Not Ever Never Eat A Tomato' by Lauren Child. In the story, Charlie tricks his sister Lola into eating lots of vegetables by using metaphors to describe them.
We explored the inside and outside of passionfruit and tried to think of lots of interesting expanded noun phrases, similes, metaphors and synonyms to describe the fruit.
Have a read of some of our fantastic descriptive poetry.

Water, water everywhere!
Today, we were very lucky to have a visit from Mrs Smith who works at Wessex Water. She taught us all about the water cycle and how the sun evaporates water from the sea to create rain clouds. This process means that there is always clean water available for us.
We created our own water cycles before moving on to thinking about the different ways that we use water. We finished by creating our own paper lilies and testing them in a water tray. We found out that the ink flowers left a coloured trail in the water and this made us think about how plants might use water to grow.
Perfect Pancakes
Today was Shrove Tuesday so Giraffe Class celebrated by making their very own delicious pancakes.
We started off by reading and correctly ordering a set of instructions (luckily we have studied instructions in English!) and we used these to work as a team and make the pancake batter.
Then we helped Mrs Parker to cook the batter and flip the pancakes- it was a very tricky job.
Finally we were able to chop up some yummy fruit and add the toppings of our choice before enjoying our very tasty pancakes!
Grow Your Own Topic Launch
Giraffes have had a fantastic, active day exploring our new topic ' Grow Your Own'.
We were very lucky to have a visit from Gemma from the Wiltshire Wildlife Trust who taught us all about composting and how important it is to reuse and recycle to look after the environment.
We got our hands mucky when we searched through some ready made compost to find out what items we use to make it. Did you know that insects have to eat and excrete our waste to make compost?
Then we played a game to test our knowledge of the materials that we can recycle, compost and send to landfill.
We finished off this activity by creating our own compost holders in pairs. We are going to add to these over the term and then hopefully we can create some compost suitable to plant some seeds in!
We finished off our morning by having a minibeast hunt in our very own Wild Area. We used magnifying glasses and collection pots to find and examine a range of little creatures. We were also very proud to show Gemma our huge composting bin that we use in school.
February 2019
We are 'Masterchefs'!
We have been busy tasting and review different foods from China this term and we have enjoyed trying lots of new Asian flavours. This week we looked at how to make spring rolls and carefully designed our own recipe using a selection of colourful, healthy ingredients.
We then used our instructions to make a variety of spring rolls ready to share at our Around the World Exhibition on Friday. We practised our chopping, mixing and rolling skills as part of a team and we are incredibly happy with the results.
Now, all that's left to do is eat them!
Interesting Instructions
This week in our English, we have been learning about to write clear and detailed instructions. We thought about when we might use instructions and looked at the features that they might include such as imperative verbs, adverbs, numbers and time connectives.
We then watched an adult make some Asian sweets and made notes to help us write our own sets of instructions. Have a look at some of our amazing writing!
Then, it was time to test and evaluate our instructions. We worked as a team to follow the steps carefully and made our own bath of delicious Asian sweets.
January 2019
Panda-monium
We have been finding out lots of information about China this term and we are particularly excited to be finding out about one of China's most popular animals- the Panda!
We practised our note taking skills by reading information about pandas and then choosing the most important parts to jot down on our sticky notes. we then had to make sure we placed the post it notes under the correct sub-heading around the classroom.
We are going to use all of this information to create our own information leaflets about Pandas- stay tuned to see some of wonderful writing once it is completed!
Art Attack - Any Warhol Style!
Over the past three weeks, with Mrs Newbury, we have learnt about Andy Warhol, his techniques, style and art. We have also learnt how to draw our portrait (or any face) by drawing to some very important rules - we love the way they have turned out. We drew our features and then went over them with a black felt tip pen, colouring in certain parts to make them stand out. Mrs Newbury then scanned them into her computer and copied them four times to make a four portrait picture which we then painted using Brusho. It was very detailed and by mixing the paint powder with a little water we could get strong or weaker colours.
Our original portraits were A4 size and we used oil pastels to make them big and bold - just like Andy Warhol did. It was fun choosing the bright colours that clashed and stood out.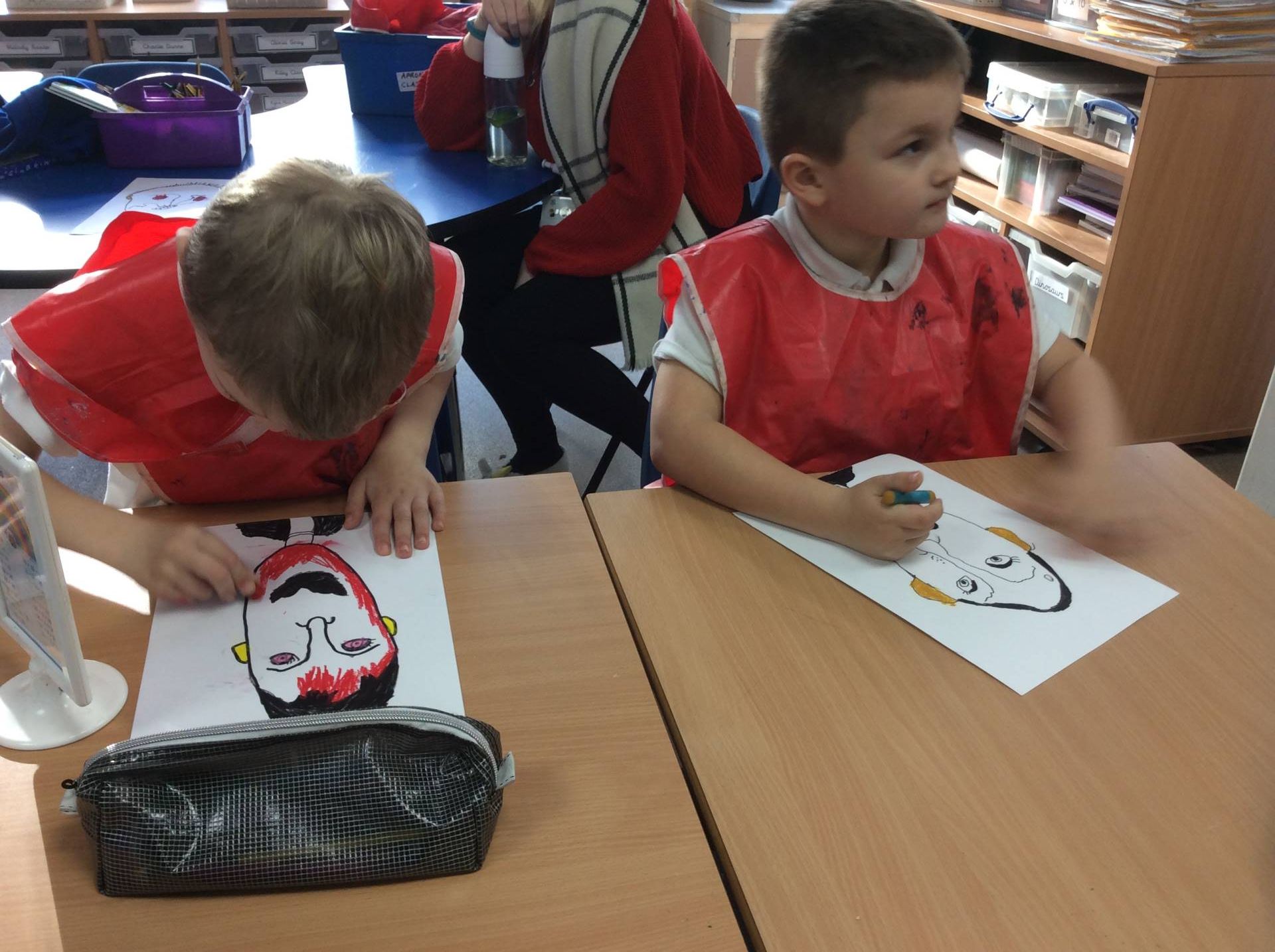 By taking our time to colour carefully, we kept all the features visible. We are really proud of them and would like to share them with you.
Globe Trotting Giraffes
This week, we have really been getting excited by our new topic- China. We spent some time finding out about homes in China and how they differ from the homes that we live in in the United Kingdom.
Did you know that the population of China is over 1 billion? This means that there is not much room to build new houses for the growing population so people often live in very high blocks of flats. We also looked at some alternative homes that exist in China including a flat pack hurricane proof home. We think we prefer our own lovely houses!
Have a look at some of our amazing writing about the homes that we investigated.
We have also been having a go at doing some writing in Chinese. We realised that the Chinese alphabet is very different to ours and rather than representing a single letter, each symbol represents a syllable or part of a word.
Getting Our Groove On
We were very lucky to have a visit from Holly, a dance instructor, to teach us a traditional Chinese dance. We worked hard to listen to the step by step instructions with our partenr and copy the moves. We are going to keep practising the dance in our PE lessons ready for a final performance at the end of term.
Happy New Year!
Giraffe Class have had a very busy first week back after a wonderful Christmas break. In English we have been reading the story of 'Prince Cinders' which is a twist on the traditional fairy-tale Cinderella. The story is about a young Prince who has three horrid, hairy brothers that never allow him to go to any of their parties. A clumsy fairy comes to his rescue but his wishes don't exactly come true!
We have been working hard to make our writing detailed and interesting and this week we have been writing/ editing our own extended sentences about the story. We needed to include correct punctuation, a range of punctuation and lots of noun phrases to tell the story in detail.
Have a read of these wonderful examples!
December 2018
The Great Giraffe Bake Off
Today, we had a great time in year two baking some delicious gingerbread cookies ready for our Christmas Market. We had to work as a team to read and follow the instructions carefully.
We chose one person in the team at a time to read the instruction to the group and then the rest of the group made sure that we had the correct ingredients and equipment to complete the step.
We got stuck in mixing the ingredients, we even had to use our fingertips to do some of it! It got a little bit sticky at times but we ha great fun and can't wait to taste them.
Santa's On His Way!
We are so excited for Christmas already and there is a real buzz around the school. As well as practising our acting, singing and dancing ready for the Christmas Performance, Year 2 have also been getting creative to make some amazing stockings.
We designed our stockings carefully, choosing the shapes, colours and textures that we wanted to use. We then used our design and some very precise needlework to sew our stockings together and they are all ready to be filled with surprises!
Remember to come along to the Christmas Fair after our performance on Friday (14th December), where you can buy your stocking and hang it up in time for Santa.
November 2018
Going Experi-mental!
After a busy week of planning our experiment to test for the best material to make Mr Muddle's umbrella, we finally got the chance to complete the investigation.
We gathered up the equipment that we had listed and carefully followed the instructions written in our methods to test six materials. We had to make sure that we were conducting a fair test by measuring the water carefully and timing for 1 minute before making a judgement.
We recorded our results as a class and used these to make a conclusion about the best material for an umbrella- which one would you choose?
Getting Creative
This afternoon, we were very lucky to have the lovely Miss Airey join us for an afternoon of art. We looked at some existing pieces of art and discussed how the artists had been creative with their ideas. We realised that creativity is about coming up with new and interesting ideas that might be a bit unusual.
We got our creative hats on and made our own design to hang on the tree. We thought about shapes, colour and our interests to help us with our designs. We then had to write a tag to explain what we thought we had done to be creative. Have a look at our wonderfully creative tree that is now in our library!
Super Scientists
Today, year two launched their science based topic 'Mr Men' with an enormous bang! We travelled all the way to Bristol to visit We the Curious and we had an amazing time exploring all of the science exhibits- there were 300 in total for us to enjoy.
We explored sound, forces, the human body and nature but we were looking in particular for exhibits that focused on materials and their properties. We found out about magnetic materials, materials that float and also how materials can change when given different types of energy. We are so excited to find out more about materials this coming term!
Thanks to our fundraising efforts, we were also lucky enough to visit the planetarium where we took a journey through outer space. We were mesmerised by the sun, moon and stars that filled the planetarium and we even got to visit Saturn, Jupiter, Mars and Venus on our travels.
Welcome to Term 2
This term our topic is the Mr Men and in science we will be focusing on materials. To launch this exciting topic, we spent an afternoon exploring real materials and shared what we know already about them and what we would like to find out. We took the opportunity to record ourselves describing the different types of materials. Click play below to listen to our excellent science discussion:
October 2018
Topic Celebration
Thank you to all of the parents and relatives who joined us today for our end of topic celebration. The children had a fantastic time rounding off our 'Wonderful Westbury' topic with games, code breakers and artwork. We hope that enjoyed finding out about all of the amazing learning that we have been doing this term.
Westbury Visitor Centre
Year Two were very lucky to have a visitor from Westbury Visitor Centre this afternoon. Liz came in and told us lots about how Westbury has changed over time and she had lots of old images of some of the buildings that we have been studying. She even had a photo of herself when she was at the old Westbury Infants.
As well as answering lots of our own questions, Liz was very impressed by how much we already knew about the history of Westbury and particularly our knowledge of Abraham Laverton. It is clear that the year twos have really enjoyed our historical theme this term- well done everyone!
Our Wonderful New Library
We have been busy celebrating the opening of our brand new library this week. Mrs Rylands and her team have been very busy over the holidays to make our library come to life and we cannot wait to spend more time in there relaxing and reading.
On Wednesday we were visited by the author, Eileen Brown who we know wrote one of favourite books 'Handa's Surprise'. We watched her cut the ribbon to officially open the library and had a little look around.
On Thursday, Giraffe Class spent some more time in the library enjoying the comfy places to sit (our favourite was the tree house) and having a look at some of our favourite stories.
Tour of Westbury
On Tuesday afternoon, year two had a lovely, sunny walk around Westbury. We have been talking lots about the different buildings and landmarks in Westbury and how they have changed over time. We used our scavenger hunt list to find all the pictures of the buildings and then we tried to name them. Then we found out a little bit more about the history of each building- did you know that Westbury Library was a house until 1970?
We have also been learning about Mr Laverton and how he helped the people of Westbury hundreds of years ago. We stopped off at the Angel Mill on our travels (it is all flats now) and found out about the work that Mr Laverton did.
We are looking forward to showing you all of our fantastic facts at our Tourist Information centre on Tuesday 23rd October for our parent event :)
Another Busy Month Begins
We finished off September with a lovely visit from The Life Bus and Harold the Giraffe (he felt right at home in our class!). We learned all about how to stay healthy with diet and exercise but we also talked a lot about how to look after each other's feelings. We helped Harold to solve some friendship problems and thought about how to spot how someone is feeling.
We have started October with a bit of Local History. We have been looking at old photos of Westbury and thinking about how the town has changed. We were surprised to find out that Westbury Pool used to have a diving board - we would love it if that could return. Next week, we are going on a walk around Westbury to see if we can spot some of the different buildings that we described in our History lesson.
If you have any old photos of Westbury at home, we would love to have a look!
September 2018
Welcome to Giraffe Class
We have had a fantastic first week in Giraffe Class and we are looking forward to an amazing year together.
We have spent some time learning about our class animal using non-fiction texts- did you know that Giraffes have the same number of vertebrae as humans even though their necks are much longer than ours! The children have produced some wonderful fact files that are already on display in our class. We have also produced some Picasso style artwork using shapes, lines and coloured pastels and paints. We have created the most funky giraffe pictures.
I hope that you can make it to the Meet the Teacher afternoon this Friday at 2.30pm where you can have a look at some of this week's super learning!
Wet and Windy White Horse
On Friday, year 2 made an intrepid journey up to the top of the White Horse. Despite the wet and windy conditions, we still managed to do a bit of landscape sketching from a bird's eye view and found some items from our Autumn scavenger hunt (before our sheets blew away!).
After battling the elements, we came back to school for a picnic lunch and flew the kites that we had made on the playground- the wind came in handy in the end! Pictures to follow :)
We are looking forward to learning lots more about our local area and how it is changed over time.
Author Visit to Year 2
Today has been really exciting as we had a real author in school reading us stories from her book. Karin Celestine writes books with themes of kindness and trust where she creates felt characters and then takes them out to the countryside where she takes photos of them to illustrate her stories. She brought in a range of the characters she has made o show the children. We all then made paper boats which we will take home to decorate and test in the bath.