Latest-

Notices
Flu Vaccinations - Postponed
The school nurse will now be in school on
Wednesday 5th January 2022
Please ensure you consent or opt out
https://schoolimms.virgincare.co.uk/flu/2021/wilts
If you have any difficulties with completing the consent form, please contact the Immunisation Team on our Single Point of Access (SPA).
Tel: 0300 247 0082 (lines open 9:00 until 16:30)
Email: vcl.immunisations@nhs.net
Many thanks for your co-operation.
2323fgfgrfg
Welcome to the website of Westbury Infant School. My name is
Stacey Budge, and I am very proud to be the Headteacher of this
school.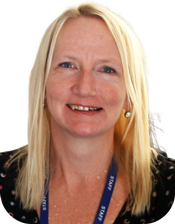 At Westbury Infant School, we have an exceptionally caring,
family atmosphere where we know children really well,
and care about each one of them as an individual.
This ethos extends to the whole family and we are always
available to support you in any way we can.


- Stacey Budge, Headteacher