Geography
Through geography children learn about a variety of places and the communities that live within them.
They learn about the processes and consequences of change in different environments and begin to understand what 'global citizenship' means.
Opportunities are planned to enable children to acquire the geographical skills and knowledge needed to understand places and themes.
At Westbury Infants, we aim to stimulate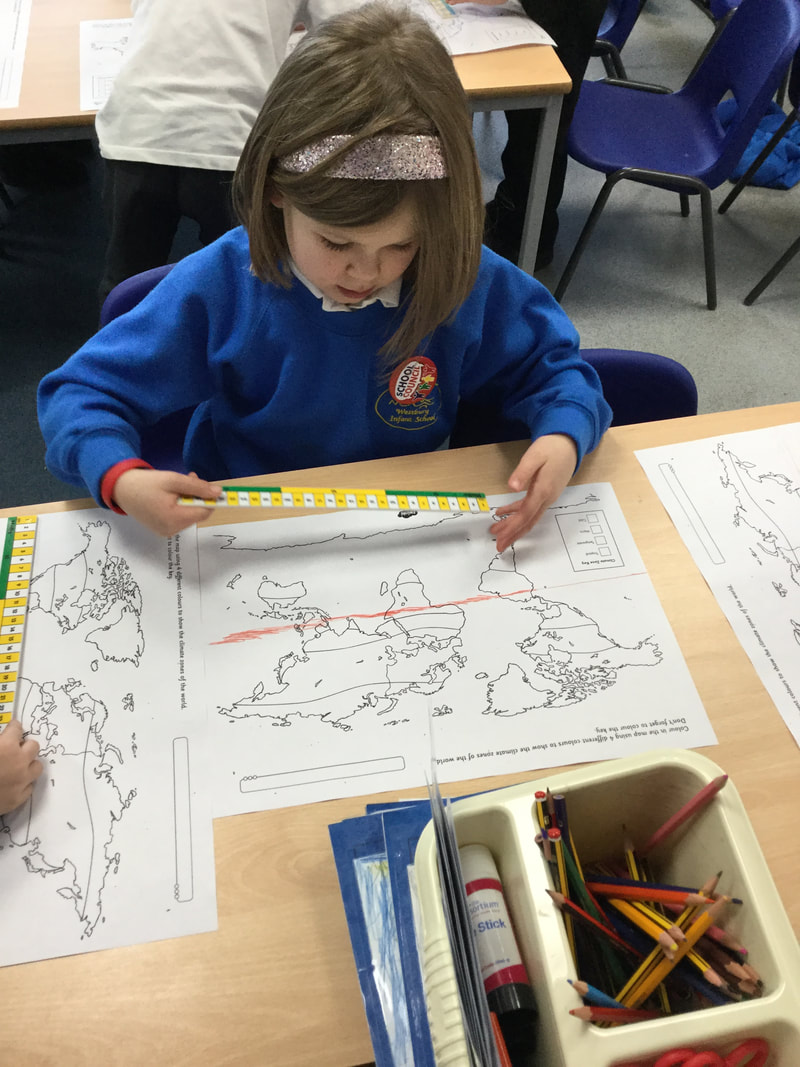 the children's interest in and curiosity about their surroundings. We also encourage children to develop their knowledge and understanding of where places are and what they are like, including an appreciation and understanding of the lifestyle of the inhabitants.
Where appropriate we use Digimap for Schools, an online mapping service, which supports cross-curricula teaching of geography, maths, literacy, and history and also enables teachers and children to gain critical digital and data skills.
Teachers and children can customise maps to tell a story - by adding pictures, graphs or climate information to support creative, engaging and interactive teaching and learning.