Remote Learning
We are delighted to see all of the children back at school and hope all of the hard work we have put in place ensures children can continue coming to school everyday. However, following the current ongoing local and national situation there is the possibility that an individual child, a class bubble or indeed the whole school will need to self-isolate for a period of time to protect the school community. We have put in place a plan for remote learning to ensure all children can continue with their daily lessons and meet the required learning within their year group.
If you don't have a laptop or tablet but you do have a gaming console such as an Xbox or PS4/5- you can use these to access the internet/school website for remote learning. Unfortunately, the Nintendo Switch does not have this facility but if anything changes, we will let you know.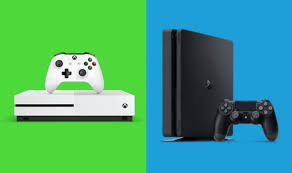 Plug a keyboard into the Xbox USB slot.
Go to my games and apps.
Find and select Microsoft Edge.
Navigate to your online learning platform.
Identify the PlayStation internet browser icon (WWW with dots around it).
Press the PlayStation logo on the controller.
Go to the library and find options for games and applications.
Go to applications and you will find the internet browser.
Navigate to your online learning platform and log in as usual.
DID YOU REALISE? ...
If you have an iPhone or an iPad, you actually have a scanner!
Pare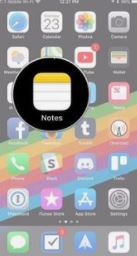 nts, when you send in any remote learning to any teachers, you can do so by using the 'Notes' App.
Open a new note, press the camera button, the option to scan a document will pop up. Once the document is scanned you can email easier than a photo, plus you can add any notes or comments to the scanned document.
This plan meets the expectations set out in the DfE guidance 'Remote Education Support.'
We have put together a blended learning package for the children not receiving their education in school due to Covid-19. Our learning will be a combination of online learning and paper-based learning.
This will include:
An exercise book to record learning, reading books, phonics books and a library book.

A timetable of learning across the week covering all areas of the curriculum and matched where possible to what is being taught that week in school.

Access to Read, Write Inc. Phonics and spelling lessons.

Access to White Rose mathematics lessons.

Dedicated class email addresses for ongoing correspondence between teacher and families.

Feedback given by teachers by email/chat feature on the year group Remote Learning Page.

Pre-recorded instructions and stories.
Our Remote Learning Plan can be seen below: